Redefining Marriage
Jeff Jacoby claims that marriage cannot be redefined.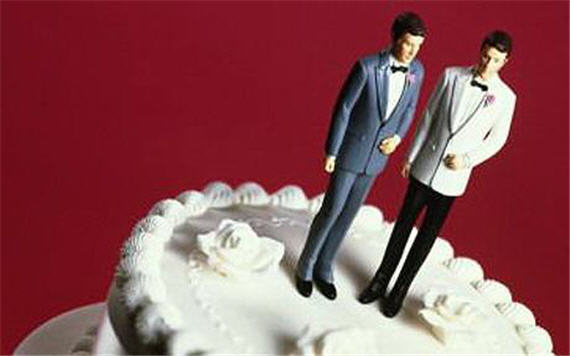 Writing for the BoGlo, columinst Jeff Jacoby opines:  Marriage cannot be redefined.
In the piece he two basic points:
First,  gay marriage is not analogous to interracial marriage:
Marriage is designed to bring men and women together; anti-miscegenation laws frustrated that design, and could not stand.
As far as arguments against same-sex marriage go, this is quite circular because he is basically saying anti-miscegenation is not relevant to same-sex marriage, because marriage is male-female only.   Really, bringing up interracial marriage here is superfluous, as the real point he wants to make is that marriage equals male+female.  Of course, if he had said that, it would have been a very short column.
The irony of Jacoby's argument is that the very fact that there were laws forbidding interracial marriage demonstrates the degree to which marriage has been a creature of legislation.  And, as I noted the other day, the involvement of government in marriage is essentially escapable.  So, at least from a legal point of view, marriage has been redefined in living memory.
His second point is pretty standard boilerplate:
The essential, public purpose of marriage is to unite male and female–to bind men and women to each other and to the children that their sexual behavior may produce. It is rooted in the belief that every child needs a mother and a father.
As Norman Geras notes:
He starts with a conjunction – 'to unite male and female' and bind them to their biological children – but finishes only with one of the items paired. For, if marriage can unite a man and a woman, there's no reason it can't also unite a man and a man or a woman and a woman. Therefore Jacoby has to rest his case on binding the married couple to the children they produce. But as it is, some marriages don't produce children; and nearly every marriage has other important purposes and functions than producing children. So his is an attempt to freeze the institution of marriage by arbitrarily making it less than it has always been.
Indeed.
I will note that I am pro-procreation and not just in the abstract, as I have three sons.  However, as much as I love my children and as much of my time and resources go into them, their existence is hardly the sole defining characteristic of my marriage (which, as timing would have it, turns 21 today).  Indeed, my wife and I were married for six and half years before we had our first child and while there was an assumption that we would have children at some point, it was never a guarantee (as many infertile couples can attest).  As such, what was the fundamental purpose of our marriage during that span of time?  Well, to use Jacoby's phrase, it was to bind us to each other.*  And, I would note, once the children move out, I expect our marriage to remain a central part of my life.
And really, the idea that marriage cannot be redefined simply isn't true.  The discussion of interracial marriage points out a clear example of legal alterations in regards to marriage and this also reminds me an example that has been rolling around in the back of my head for time:  the story of the Jewish Patriarch, Jacob, who was later called Israel and was the father of the heads of the Jewish tribes that figure so prominently in the Bible.
If one reads Genesis 29:16-30:22 we see a couple of things:
1)  The idea of a bride price (29:15-18):  Jacob agrees to work for seven years in order to marry Rachel.  Last time I checked, most societies have done away with the bride price.  Further in most cultures the father does not have the power to decide for the daughter who her groom will  be.
2)  The father giving a different daughter instead:  In verse 23 we find that the father delivers not the Rachel (who was beautiful), but instead Leah (who had "weak eyes").  Jacob must've had a lot of wine at the feast, because he doesn't realize that he was with (in the Biblical sense) Leah until the next morning after.  Part of the explanation is that "It is not our custom here to give the younger daughter in marriage before the older one."  I am pretty sure we did away with that rule a while ago as well in most cultures.
3)  More bride price, because to get to marry Rachel as well, Jacob has to work for another seven years!
4)  Bigamy!! Yes, in verse 28 he marries Rachel, but stays married to Leah.  Again:  not exactly what most proponents of "traditional" marriage have in mind.  Really, we could stop here, but then that would be leaving out the saucy bits (lots of Biblical "knowing" takes place from here on out).
5)  The story gets better, at least from a "sanctity of marriage" point of view, insofar as both women get into a contest (my characterization) to see who can have more sons for Jacob.    When Leah of the Weak Eyes bears several sons, Rachel gets really upset that she has not yet had any sons.  Her solution is to give Jacob her servant, who then bears a son (who is then claimed by Rachel as her own, which doesn't really seem fair).  As such, we have here adultery and exploitation of the servants.  All of this is in the first few verses of Genesis 30).
6) This contest continues, by the way, with Rachel also giving her servant to Jacob to help with the son production effort.  Eventually 1 sons are produced.  The wives feel as if that have been blessed, and Jacob is a very tired man.  No word, however, on the disposition of the two female servants.
So, in short, this tale contains:
a)  Fathers arranging marriages with no evidence of consultation with daughters.
b)  The groom paying to marry.
c)  Bigamy.
d) Sanctioned adultery.
None of this sounds anything like the contemporary definition of "marriage" in the United States.  So, I guess Jacoby is wrong, because it would seem that marriage can be redefined (and has been over the millennia).  I suppose his response would be that the pairings noted above are all heterosexual in nature, and I would not dispute that.  However, good luck trying to get the above scenario sanctioned in a US court.   (Although this does make me thingk that HBO could do a reprise of Big Love using the above plot.)
And, we have to add to this that the tone of the entire story is hardly one of condemnation.  Indeed, the eleven sons who are the results of the above soap opera become the heads of the Twelve Trials of Israel (the twelfth son, Benjamin is born later), and Jacob is seen as blessed.  Indeed, in the passage referenced above, each time a son is born (whether of a wife or a servant) the wife in question declares that she has been blessed of the Lord.
And this is not the only example of polygamy in the Bible (Solomon comes to mind as well).
I suppose my point is twofold.  First, that the notion that marriage has had a set meaning for all of time is simply not true, and hence redefinition is possible.  Second, the basic idea that even "Biblical marriage" is a cut and dry concept is problematic.  Of course, on that last point the professional theologians in the audience can help me out on how I am wrong.
I just find it odd that if God was in fact quite focused on the concept of one man and one woman as the key definition of marriage why the Jacob-Leah-Rachel triad (not to mention the two servants)is not condemned and why a fellow involved in this kind of arrangement was made into one of the greatest patriarchs in the Torah.  At a minimum, it would seem something of a mixed message.
___
*For the Doctor Who fans in the audience, consider it the lovey-dovey, bindy-windy part of the arrangement.