Rand Paul Issues Statement
The COVID-19 infected Kentucky Senator defends his recent actions.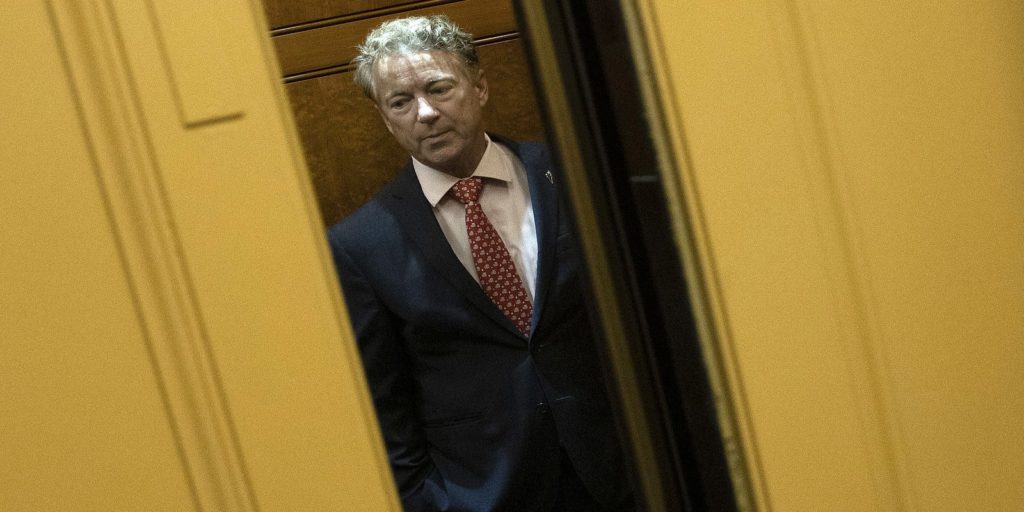 Having called Senator Rand Paul "a moron" for his careless actions in the hours before testing positively for the novel coronavirus, I thought it fair to point to his statement defending his actions:
Given that my wife and I had traveled extensively during the weeks prior to COVID-19 social distancing practices, and that I am at a higher risk for serious complications from the virus due to having part of my lung removed seven months ago, I took a COVID-19 test when I arrived in D.C. last Monday. I felt that it was highly unlikely that I was positive since I have had no symptoms of the illness, nor have I had contact with anyone who has either tested positive for the virus or been sick.

Since nearly every member of the U.S. Senate travels by plane across the country multiple times per week and attends lots of large gatherings, I believed my risk factor for exposure to the virus to be similar to that of my colleagues, especially since multiple congressional staffers on the Hill had already tested positive weeks ago.

[…]

I believe we need more testing immediately, even among those without symptoms. The nature of COVID-19 put me – and us all – in a Catch-22 situation. I didn't fit the criteria for testing or quarantine. I had no symptoms and no specific encounter with a COVID-19 positive person. I had, however, traveled extensively in the U.S. and was required to continue doing so to vote in the Senate. That, together with the fact that I have a compromised lung, led me to seek testing. Despite my positive test result, I remain asymptomatic for COVID-19.

For those who want to criticize me for lack of quarantine, realize that if the rules on testing had been followed to a tee, I would never have been tested and would still be walking around the halls of the Capitol. The current guidelines would not have called for me to get tested nor quarantined. It was my extra precaution, out of concern for my damaged lung, that led me to get tested.
To a certain point, that's fair. He decided to get tested because his combination of foreign travel and a deteriorated lung capacity put him at high risk but he was asymptomatic and therefore thought it highly unlikely he was sick.
That said, "walking around the halls of the Capitol"—let alone using the Senate gym and swimming pool—are not anything like following current health guidelines "to a tee." Granted that the Senate is in session and arguably necessarily so, Paul likely had no real choice but go to work. But he was hardly practicing social distancing or taking the precautions that all of us have been advised to take.
Still, let's downgrade his actions from "moron" to merely "careless."