Record Hospitalizations in Florida
It's not just cases.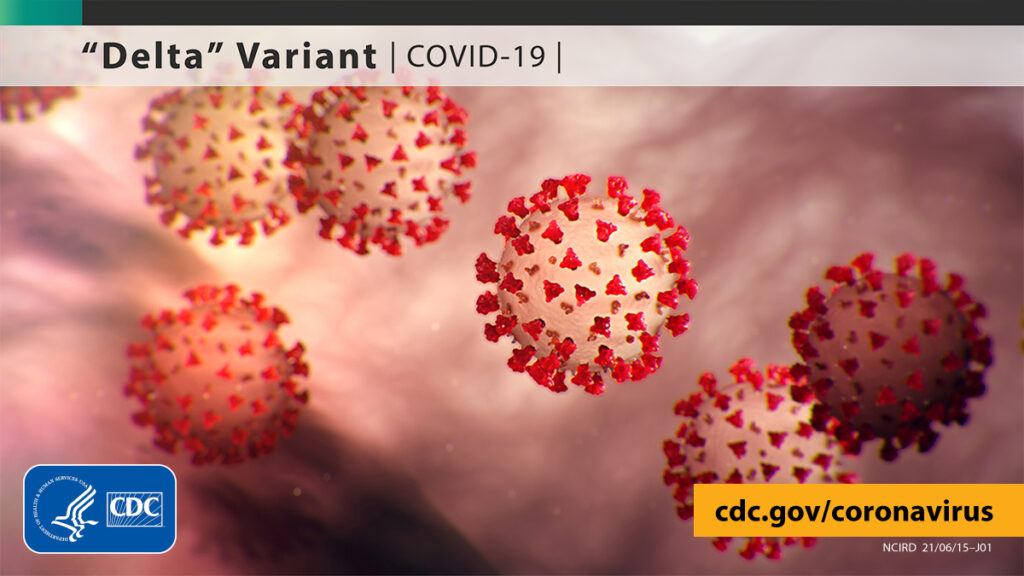 For anyone who might be prone to say that it's "just cases" in response to the current surge of Covid-19 infections in Florida, note: Florida breaks record for COVID-19 hospitalizations.
A day after the state recorded the most new daily cases since the start of the pandemic, Florida on Sunday broke a previous record for current hospitalizations set more than a year ago before vaccines were available.

The Sunshine State had 10,207 people hospitalized with confirmed COVID-19 cases, according to data reported to the U.S. Department of Health & Human Services.

The previous record was from July 23, 2020, more than a half-year before vaccinations started becoming widespread, when Florida had 10,170 hospitalizations, according to the Florida Hospital Association.
Note the unfortunate fact that hospitalizations lag cases, so the record hospitalizations are not the direct result of the record cases. Those new cases have not had time to translate into hospitalizations as yet.
Florida is now leading the nation in per capita hospitalizations for COVID-19, as hospitals around the state report having to put emergency room visitors in beds in hallways and others document a noticeable drop in the age of patients.

In the past week, Florida has averaged 1,525 adult hospitalizations a day, and 35 daily pediatric hospitalizations. Both are the highest per capita rate in the nation, according to Jason Salemi, an associate professor of epidemiology at the University of South Florida.
Almost all of these people needing hospitalization are unvaccinated:
"We're seeing unprecedented numbers of patients, over 96% of whom have not been previously vaccinated," said Tom VanOsdol, president and CEO of Ascension Florida and Gulf Coast.
This current situation was avoidable.
Florida's surge is quite evident in the data.
The case surge is remarkable: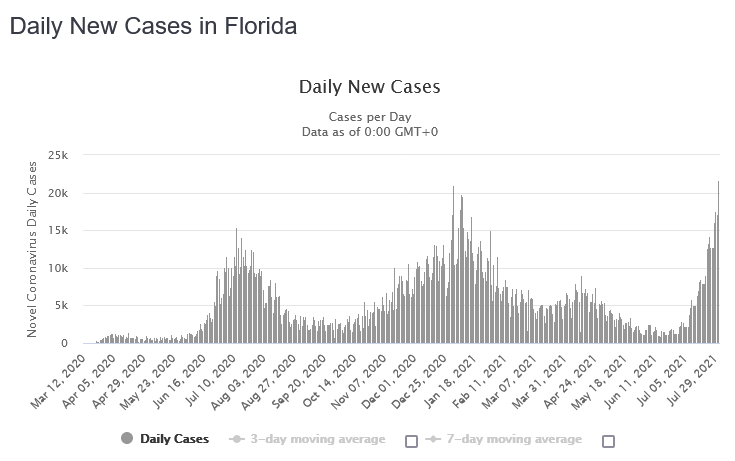 Deaths have also rapidly climbed, but thankfully are nowhere near records, but the trend is unfortunately unlikely to reverse given the case and hospitalization surges.