Recriminations on Iraq
Revisiting an old posting of mine on the subject.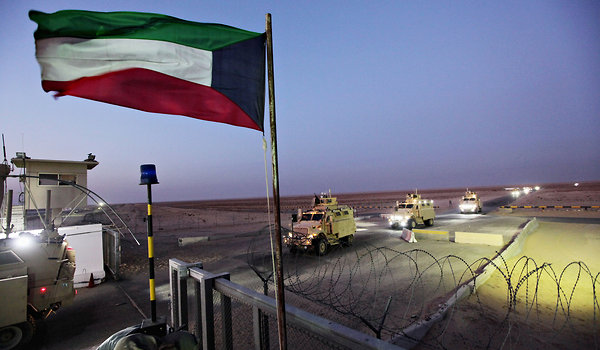 The comment thread on my Paul Wolfowitz: Smart Idiot post had me going through my archives looking for a particular post I'd made years ago. I've thus far not found it but did stumble upon an oblique reference to it in a January 17, 2007 post titled Right and Wrong on Iraq.
It begins with some reflections on a post by Andrew Olmsted, an active blogger in those days who was slated to join the OTB team just before himself being deployed to Iraq. He would lose his life fighting a war he had come to oppose.
The conclusion does a good job summarizing my own evolution on the war:
As for myself, my views continue to evolve:

I began as an ardent opponent of the neocon argument for the war as advanced by Paul Wolfowitz and others. The "Saddam is a tyrant who used chemical weapons on his own people" argument never struck me as persuasive.
I came around to support for regime change, though, after the announcement that North Korea had nuclear weapons and then realizing there was nothing we could do about it. The preemptive war argument suddenly seemed quite compelling.
Once it became clear, within a couple weeks or so of toppling Saddam, that there were no substantial WMD stockpiles, let alone a serious nuclear program, my original rationale for supporting the war was over and I acknowledged that pretty quickly. At that point, though, we were left with a fait accompli: What to do now?

I've been in some variation of that mode for going on three years now. A lot of it has been spent debating the ancillary issues like the "Bush Lied" and chickenhawk memes or such things as whether passing various casualty thresholds were somehow dispositive. Mostly, though, it has been about whether our goals are achievable-a question on which I've become increasingly pessimistic over time-and on the nature of the alternatives.

Was I "wrong" on the war? If the test is whether I'd support invading Iraq knowing what I know now (or even in May 2003), I certainly wouldn't. On the other hand, I continue to reject the extreme view of some war opponents that preemptive war is always a bad idea.

The old joke that "I thought I was wrong once but I was mistaken" applies to one aspect of this debate. I started and ended the process opposed to the neocon idea of forcing people to be free through the application of military force. For a few weeks or months after the successful election of a permanent government, in the midst of the real risk of death taken by those who stood in line to vote, I begrudgingly admitted that the neocons had been proven right, at least in the one instance. I spoke too soon on that front, sadly.

Nearly a year ago, I wrote the following for TCS:

We owe it to the Iraqi people to do everything we can to help avert a civil war and give their fledgling democracy a chance. Saving them from themselves, however, is both beyond our power and responsibility. If they decide civil war is the only way to settle their longstanding disputes, we must stand aside and let them fight it and then try to salvage a relationship with the eventual victors. While that would be a bitter pill, indeed, after coming so close to achieving the incredibly ambitious vision of the neo-cons, it would nonetheless be preferable to the other alternatives.

My view on that hasn't changed. The consequences of leaving in defeat would be catastrophic from a humanitarian, moral, and strategic perspective. The only worse option would be losing many more soldiers and then leaving in defeat. Unless and until it's absolutely clear that we can't leave behind a stable government, though, we need to do everything in our power to achieve that end.
I can't pinpoint when I finally decided that it was "absolutely clear." It wasn't much longer.