Iran's Nuclear Program And The Incentives Created By U.S. Policy
George Will has come under criticism for pointing out what seems to be an undeniable fact.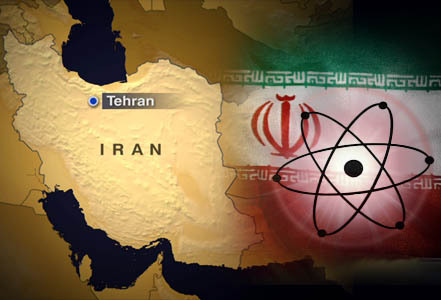 There's been some criticism on the right to comments that George Will made Sunday on Fox News Sunday regarding Iran, its nuclear weapons program, and what we can realistically expect to be able to do with regard to that program, and for the life of me I cannot see where the critics are coming from, or how they are able to ignore what seem to me to be some very basic truths about the world.
First, here's the transcript of what Will said that raised the controversy:
WALLACE: All right. We got a little bit of time left and I want to talk about one of the other big developments this week and that is the extension of talks with Iran. I know, George, you have always been skeptical of negotiations with Iran, but I know that you're also skeptical about any other alternative. Is this a good decision or not, to expand the talks till late November?

WILL: It's fine to extend the talks, just so long as we're planning to put in place containment and deterrence of a nuclear Iran. The fact is the United States policy has taught certain regimes the importance of having nuclear weapons. If Gadhafi had had them, he would still be in power. If Saddam Hussein had had them he would still be in power. The regime is in power in North Korea because it's got them. I'm afraid U.S. policy has indeed given an incentive for people to develop nuclear weapons. And there's no reason to believe that Iran is not going to get them and no reason to believe that we who deterred the Soviet Union for 45 years cannot contain and deter Iran.

WALLACE: So, that's — what you think there's going a play out. They are going to get the weapon, the nuclear weapon and we are going to have to contain them.
This isn't a new argument on Will's part, as he made much the same points in pair of columns written last year after the initial agreement that was reached between Iran and the so-called "P5+1" parties in Geneva, see here and here. Will's basic argument then, as now, is three-fold. First, absent completely ridding Iran of any nuclear research program at all, which is simply not going to happen, there is very little that the West can do to stop the Islamic Republic from development weapons grade uranium or plutonium in the future if that's what they want to do short of war. Second, negotiations will at best slow down this eventuality in the hope that there might be a change in government in Tehran that would lead to a change in policy, which seems unlikely since even so-called "moderates" in Iran are strongly in support of the country's nuclear program. Finally, Will argues that Iran has learned a lesson from recent American policy; namely, that nations without nuclear weapons become targets for military intervention and other actions meant to undermine the ruling regime, while nations without nuclear weapons do not.  This fact, Will argues as other have, creates some rather obvious incentives for the leaders in Iran to not give up their nuclear program since it may be the one thing that ensures that they don't become targets in some future war.
It would seem as though this final observation  would be axiomatic. In the nearly seventy years since the first atomic weapons were used, and the roughly 65 years since the Soviet Union developed its own nuclear weapons, no regime with nuclear weapons has been overthrown by outside forces or been the target of a serious military attack. As Will notes, the last twenty years have given us the examples of Iraq and Libya, which did not have nuclear weapons and which gave up their WMD programs, and the counter-example of North Korea, which pushed forward to develop a nuclear weapons program despite near universal condemnation, and sanctions. One of those regimes is still standing and the other is not, and while there are many other factors involved in all three cases one cannot dismiss the idea that the presence or absence of nuclear weapons in each of these cases influenced how the rest of the world has responded. Similar evidence can be found in the case of India and Pakistan which, despite a few flare ups in tension since the two nations formally developed nuclear weapons, have not gone to war since they became nuclear powers.
Scott Johnson at Power Line, though, objects strenuously to what seems to be Will's observation of a simple and undeniable fact:
What is Will up to? He implies that we bear some responsibility for Iran's pursuit of nuclear weapons: "the United States has taught certain regimes the importance of having nuclear weapons." Will's reference to "certain regimes" in this context obviously includes Iran. The implicit point is that, having "taught" Iran the importance of having nuclear weapons, we lack standing to do something (something other than "containment" and "deterrence") about it.

Will fleshes out his assertion regarding the American teaching by reference to American foreign policy. Iran's nuclear weapons program — to borrow the trope from Reverend Wright, it's a case of chickens coming home to roost. If only the United States had treated Saddam Hussein with greater forbearance rather than invading Iraq to unseat him, Iran apparently wouldn't have learned the lesson of the importance of nuclear weapons.

The mullahs' pursuit of nuclear weapons, however, dates back to the 1980s, when Saddam Hussein was still in power and North Korea was limited to conventional weapons. (The genesis of the mullahs' secret nuclear weapons program dates to 1991, as the mullahs concluded that Saddam Hussein would not have been forced out of Kuwait by the United States and its allies if Iraq had possessed nuclear weapons; this illustrates how Iran's possession of nuclear weapons would undermine "containment.") Did Ronald Reagan teach the mullahs the importance of nuclear weapons? Ronnie, we hardly knew ye, I guess.
Johnson makes a good point when he notes that the Iranian quest for nuclear weapons pre-dates the events that Will talks about, but his argument does little to refute the central logic of Will's point. In fact, I think it actually enhances it. In neither his comments on Sunday nor his November 2013 columns was Will arguing that Iran was motivated to the develop nuclear weapons solely in response to things like the war in Iraq, North Korea's successful defiance of Western sanctions to develop its own program, or the fact that Muammar Gaddafi was overthrown mere years after he voluntary surrendered his rudimentary nuclear program to the United States and Britain. Instead, it's obvious that what Will was trying to explain here are the factors that are motivating the Iranians in their current negotiations, and the respective fates of the leaders of those three nations is most certainly something that they have taken note of over the past several years. Along with all of the other reasons that a nation might want to develop nuclear weapons, these facts are obviously playing a role in how the Iranians are approaching these negotiations and just how far they might be willing to go in conceding parts of that program to the West. To ignore these facts strikes me as ignoring reality.
Johnson's colleague Paul Mirenghoff makes a slightly different argument:
What could teach Iran the importance of not having nukes? Probably nothing at this juncture.

But there is evidence that a decade ago, U.S. policy may well have made Iran think twice about obtaining them. In a 2007 National Intelligence Estimate (NIE), the CIA concludedthat Iran had halted its nuclear weapons program in 2003 (when the U.S. invaded Iraq), and that program remained frozen.

The second conclusion, that Iran's nuclear program was frozen as of 2007, is highly dubious. But the finding that the program was halted for a time in 2003, following the U.S. invasion of Iraq, is plausible. And we know that Qaddafi halted his nuclear program at that time in response to our action in Iraq.

In sum, adversaries like Iran have compelling reasons to develop nuclear weapons that have nothing to do with "United States policy." But our policy — that is, our military action, not our diplomacy — can help persuade our adversaries not to proceed down that road.

This doesn't mean that the U.S. should start wars for that purpose. It does mean that the credible threat of military action against Iran's nuclear capacity (whether by Israel, the U.S., or both) is the only policy tool that might deter Iran from developing nuclear weapons. And military action itself is the only policy tool that might prevent them from doing so if they aren't deterred.

Whether the U.S. should be willing to take military action — willingness being the prerequisite for a credible threat — or should instead be content to rely on a policy of "containment and deterrence" is a difficult question. Specious claims that the U.S. has "taught" certain regimes the value of having nuclear weapons are the enemy of clear thinking about that question.
Even assuming for the moment that the U.S. invasion of Iraq was the prime motivation behind Iran's apparent freeze in its nuclear program, it's unclear at this point that threatening additional military force would really have much of an impact going forward. As numerous analyses over recent years have shown, it's now believed that most crucial parts of Iran's nuclear program have been moved to locations that, if not immune from military attack at least sufficiently shielded that an attack would do little more than set their program back a few years at the most. At the same time, such an attack is also only likely to increase the position of the hardliners inside Iran and make it more difficult to negotiate on this issue in the future. In other words, U.S. policy would have again taught them the lesson that the best protection against an attack from outside is to have nuclear weapons.
As I've noted before, unless you ascribe to the somewhat irrational view of Iran that many people on the right tend to have, there is no reason to believe that the same type of containment that worked during the Cold War would not work with a nuclear armed Iran. Yes, it would not be the most ideal situation in the best of all possible worlds, but the nuclear genie was let out of the bottle a long time ago and it seems foolish to think we can put it back in there.