Reports: Libyan Fighter Jets Firing On Protesters In Tripoli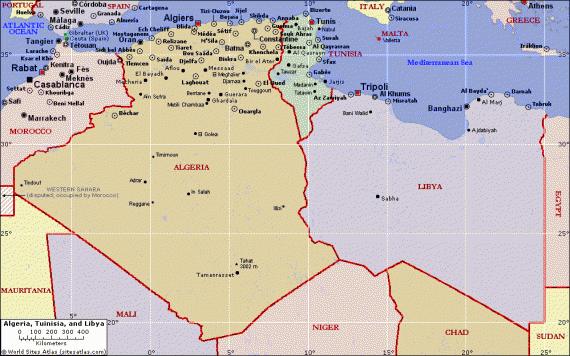 The massacre in Libya seems to be getting worse:
(Reuters) – Military aircraft fired live ammunition at crowds of anti-government protesters in Tripoli, Al Jazeera television said on Monday.

The TV network quoted witnesses for its information.
The lack of reporters on the ground means that there's no independent verification of this, but al-Jazeera also recently reported that two Libyan jets had landed at an airport on Malta and that the pilots were requesting asylum because they refused to follow orders to fire on civilians.
Additionally, there are reports that the Libyan diplomatic corps seems to be defecting. The ambassadors to Indonesia, China, India, the United Kingdom, and the Arab League have all reportedly resigned over the past 24 hours.
Al-Jazeera's live feed is doing as good a job as possible at keeping up with the information coming out of Libya, and the network also maintains a Live Blog where much of the news is summarized as it comes in.
By all indications, Gaddafi is desperately clinging to power at this point and he doesn't mind killing his own people to do it.
UPDATE (James Joyner): It looks like, in addition to being dastardly, the plan is backfiring.  Reuters reports, "Two Libyan Air Force fighter pilots defected on Monday and flew their jets to Malta where they told authorities they had been ordered to bomb protesters."