Republican Party Sex Problems
Rick Santorum is at the front of a brigade that wants to re-fight the sexual revolution. They'll lose.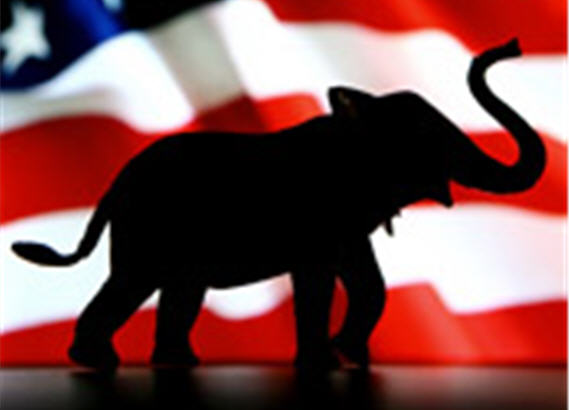 Between the rise of Rick Santorum, the controversy that has erupted over contraceptives, and last week's legislative developments in Virginia, there's been a lot of talk about Republicans and sex lately, and it's starting to make some senior Republicans just a little nervous:
Republicans are getting queasy at the gruesome sight of their party eating itself alive, savaging the brand in ways that will long resonate.

"Republicans being against sex is not good," the G.O.P. strategist Alex Castellanos told me mournfully. "Sex is popular."

He said his party is "coming to grips with a weaker field than we'd all want" and going through the five stages of grief. "We're at No. 4," he said. (Depression.) "We've still got one to go." (Acceptance.)
Castellanos would likely agree with what Rick Moran noted recently in a post at PJ Media when he pointed out that the Republican Party stands to hurt itself among voters at large if it becomes associated with a view of what most people consider to be an entirely private affair that is, to put it mildly, out-dated:
The social conservatives in the Republican Party have a problem with sex and it is going to cost the party dearly in November.

I don't mean they have a problem with contraception, although many do (conservative men, anyway). Nor am I saying that opposition to pornography is politically problematic, or the criticism of using sex in marketing will lose them votes, or denouncing the prevalence of sex and sexual imagery in music, TV, film, and art is necessarily wrong.

All of the above are used by social conservatives to mask the real problem: their outdated, even primitive, critique of human sexuality that denies both the science and the cultural importance of sex and the sex act. Their main target appears to be women, and women's sex lives, although the act of love itself is also to be placed in a strait jacket. No doubt the right will argue that their criticisms are only meant to help women, and nurture "healthy" attitudes toward sex. Nonsense. First of all, women don't need that kind of help. They are capable of making their own choices without a bunch of ignorant busybodies telling them how to govern the most intimate and personal aspects of their lives.

Secondly, there is inherent in this critique a 19th century — or earlier — view of sex that seeks to keep the act of love within the confines of the marriage bed, and believes that physical intimacy should be primarily for one reason, and one reason only: procreation. At the very least, sex outside of marriage should be severely proscribed and limited to those who plan a long term relationship or eventual matrimony. Having sex because it's fun, or because you're bored, or because you crave physical intimacy, or for any other reason beyond traditional notions of "love" is grounds for disapprobation.

Certainly religion has much to do with this assault on sex. And if the extent of their critique stayed in the pews and pulpits of conservative churches, there would be no problem whatsoever. Christian denominations can tell their adherents how to live their lives, citing chapter and verse from the Bible, and nobody would care.

But when Republican politicians, and others associated with conservatism or the Republican Party, start echoing the various criticisms of contraception, of casual sex, of sex outside of marriage, the perception cannot be dismissed that the imprimatur of the entire party — and consequently, the government if they ever came to power — has been granted and that somebody, somewhere, might want to do something about it. As a voter making a political calculus on how to mark one's ballot, the GOP is kidding itself if they don't think this affects the decisions of millions of citizens.
This, I think, is the part of the resurrection of the social conservatives in the Presidential race that poses a problem for the Republican Party. There's nothing wrong, really, if people believe in a certain view of human sexuality that some may consider old-fashioned, and few people are going to argue with the idea that children would be better off not being raised in a sexuallized environment. However, when you start hearing the SoCon rhetoric from candidates for office, it leads necessarily to the conclusion that they believe that these are topics that are the proper concern of government. Indeed, Rick Santorum said several months ago in an interview with an Evangelical Christian website that, as President, he would "discuss" the supposed, and largely exaggerated, evils of contraception.
This leads, quite obviously, to a question. What business is it of the government, or of a politician running to be the President of the United States, what adult Americans' sex lives happen to be? Rick Santorum can think that certain things are wrong if he wishes, and nobody is saying that he cannot, but where in Article II of the Constitution does it say that it is either the job or the duty of the President to lecture Americans about their sex lives?
It doesn't, of course, and this is the part of social conservatism that makes most Americans uncomfortable.
Moran expands on this point at his personal blog:
It's not these well meaning busybodies making superficial moral judgements who are the problem. The moralists have always been with us and despite being an anathema to the very notion of freedom, feel perfectly comfortable in trying to tell the rest of us how to live our lives.

It is Republican politicians pandering to the notion that government can actually do something about the sexual revolution that is the real threat to personal liberty. This is self evident. And those who profess reverence for the Constitution have a funny way of showing it. It is not a question of some imposing their morals or values on the Christians and others. It is a matter of personal freedom of expression, guaranteed by the Constitution, that is at issue. Are the Kulture Commandoes saying that the Constitution is the problem? Indirectly, yes. "Gee, if we could only make the notion of freedom disappear, sex would be back in the closet (as would gays), teens would be ignorant of sex, TV would be watchable again, and going to the movies wouldn't be the harrowing experience it is today."

Sorry, you can't put the sexual genie back in the bottle. The real beef of the socons is with the idea that sex is no longer hidden, nor is it a societal taboo to say you love it, or that you enjoy porn, or that women seek it and love it as much as men. It is beautifully, gloriously out in the open to both the detriment of the culture and the empowerment of its adult members.
That, in the end, is the reality that the social conservatives don't want to face. The sexual revolution is over and they lost. That's why they keep trying to gain the reigns of power to enforce their idea of a Victorian America on the rest of us. Why they think it's going to succeed is beyond me.