Republican Rep. Vern Buchanan Facing Ethics, IRS, FBI Investigations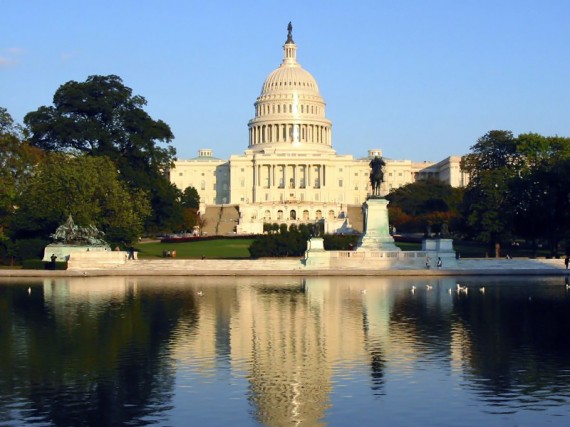 Florida Congressman Vern Buchanan is facing some fairly serious legal problems:
Washington (CNN) – Republican Rep. Vern Buchanan, a self-made Florida millionaire, is only in his third term in Congress, but he already is in charge of fundraising for the Republican Congressional Campaign Committee, and he sits on the powerful House Ways and Means committee.

But all that could be jeopardized. Federal investigations underway could result in Buchanan serving his next term behind bars.

CNN has confirmed there are no fewer than four congressional and federal investigations into Buchanan's business practices, his campaign finances and his alleged attempt to try to stop a witness from talking.

Many of the questions surrounding Buchanan go back to his auto dealerships in Florida where he made his millions, and back to the days when he worked with his former business partner Sam Kazran.

Their partnership started at what is now a weed-filled lot, the former North Jacksonville Hyundai dealership. Eventually they owned four dealerships together.

"I respected him," Kazran says of their early years together. "I believed him."

But Kazran says he was naive, and that he soon found out the man he believed in was interested in only two things: money and power.

"Mr. Buchanan is a very selfish person, and in my opinion people who go to Congress have got to do good for the people they represent," Kazran says.

Kazran presented to CNN the same information, documents and testimony he has given to federal investigators. The two men had a falling out over their finances, and they've been suing each other for years. Buchanan says Kazran is a disgruntled partner and has lied about what happened.

At the center of Kazran's allegations is a cash swap scheme used to finance some of Buchanan's campaigns. He says employees were forced to write checks, then were reimbursed with cash drawn from Buchanan's car dealerships.

"It was to a point where I said, 'Chief, we can't give you this kind of money. At which point he said, 'Just run it through the corporation,'" Kazran said. "What he said to me was 'Get people to write a check to the campaign and then pay them back through the corporation.'"
There's far more to Kazran's story, which CNN covered last night:
More to come I'm sure.