Republicans Claim Victory, Obama Acknowledges "Shellacking"
Congressional Republicans and President Obama both held press conferences today that included talk of bipartisanship and working together. Don't believe it.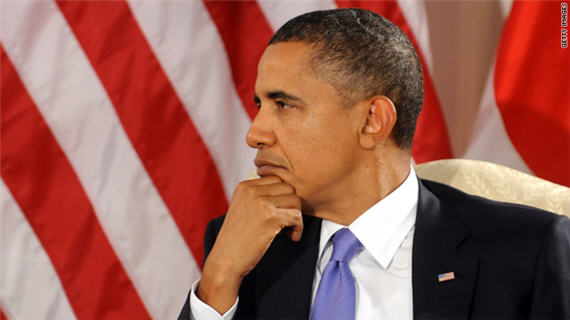 Republican leaders and President Obama both held press conferences in Washington today, and the contrast was fairly apparent:
Fresh off their sweeping victories in the midterm elections, Congressional Republican leaders on Wednesday said that they would use their new majority in the House and bolstered ranks in the Senate to pursue a vision of smaller government and lower spending, as well as the continuation of the Bush-era tax cuts, which are due to expire at the end of the year.

At a news conference at the Capitol, the likely House speaker, Representative John A. Boehner, and the Senate Republican leader, Mitch McConnell of Kentucky, invited President Obama to work with them on these and other goals. But they also quickly adopted an aggressive posture on some issues certain to antagonize Democrats, including a vow to repeal the big new health care law.

Mr. Obama, at his own news conference in the East Room of the White House, called the election results "humbling," but he also attributed the far-reaching Republican victories largely to the public's frustration over the slow economic recovery. "What they were expressing great frustration about is that we haven't made enough progress on the economy," he said.

The president said he was "eager to hear good ideas wherever they come from" and expressed a willingness to work with Republicans.

"We must find common ground," he said, "in order to make progress on some uncommonly difficult challenges." And he cited energy and education as two policy areas on which Republicans and Democrats could see eye to eye.

Mr. Obama, however, also defended his policies and said circumstances had required the actions that he took, sparking a backlash by voters concerned that government was being too big and too intrusive.

"We've stabilized the economy, we've got job growth in, the private sectors, but people all across America aren't feeling that progress," he said. "They don't see it." He added: "So I think I have got to take direct responsibility for the fact that we have not made as much progress as we need to make."

"I'm doing a whole lot of reflecting," he said. "And I think there are going to be areas in policy where we're going to have to do a better job.
Later in the press conference Obama referred to last night's losses as a "shellacking," which brought up memories of President Bush's description of the 2006 midterms as a "thumpin'."
All of these vows of bipartisanship and cooperation are nice to hear, but after the campaign we just went through, it strikes me as highly unlikely that either side is going to be all that eager to bury the hatchet even for a short period of time. The Republicans have debts to the Tea Party movement, and Obama has his own base to worry about. The best I see coming from this is cooperation on issues that everyone agrees on, which would happen anyway, but on the fundamental issues that were at the heart of this election I expect nothing more than partisan gridlock.
And I'm more than fine with that.