Retirement: No Good Options
We can't rely on private companies, the stock market, or the taxpayers to maintain our lifestyle in our golden years.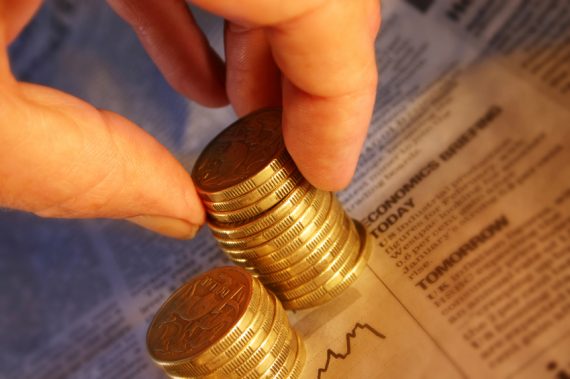 The Wall Street Journal, of all places, reports ("Retiring Boomers Find 401(k) Plans Fall Short") that people who did everything they were supposed to are finding that relying on private retirement investments isn't all it was cracked up to be.
The 401(k) generation is beginning to retire, and it isn't a pretty sight.The retirement savings plans that many baby boomers thought would see them through old age are falling short in many cases.

The median household headed by a person aged 60 to 62 with a 401(k) account has less than one-quarter of what is needed in that account to maintain its standard of living in retirement, according to data compiled by the Federal Reserve and analyzed by the Center for Retirement Research at Boston College for The Wall Street Journal. Even counting Social Security and any pensions or other savings, most 401(k) participants appear to have insufficient savings. Data from other sources also show big gaps between savings and what people need, and the financial crisis has made things worse.

[…]

The problems are widespread, especially among middle-income earners. About 60% of households nearing retirement age have 401(k)-type accounts, according to government data, and those represent the majority of most people's savings. The situation is less dire for those in a higher income bracket, who tend to save more outside their 401(k) accounts and who have more margin for error if their retirement returns fall below the recommended 85% figure.

[…]

In general, people facing problems today got too little advice, or bad advice. They didn't realize that a 6% annual contribution, with a 3% company match, might not be enough. Some started saving too late or suspended contributions when they or their spouses lost jobs. Others borrowed against 401(k) accounts for medical emergencies or ran up debts too close to their planned retirement dates. In the stock-market collapses of 2000-2002 and 2007-2009, many people were over-invested in stocks. Some bailed out after the market collapse, suffering on the way down and then missing the rebound.

Initially envisioned as a way for management-level people to put aside extra retirement money, the 401(k) was embraced by big companies in the 1980s as a replacement for costly pension funds. Suddenly, they were able to transfer the burden of funding employees' retirement to the employees themselves. Employees had control over their savings, and were able carry them to new jobs.

[…]

They were a gold mine for money-management firms. In 30 years, the 401(k) went from a small program to a multi-trillion-dollar industry supporting thousands of financial planners and money managers. But a 401(k) also requires steady, significant savings. And unlike corporate pension plans, which are guaranteed by the U.S. government, 401(k) plans have no such backstop.
John Cole is characteristically scornful:
It's important to keep in mind that this is the model for the future foisted upon us by our Galtian overlords (who fight any attempts to regulate the looting on Wall Street), and the austerity mobs are busy making sure that the pension you were promised is hatcheted and your social security is whittled away because we can't afford it after lavishing all the social security proceeds on the rich in the form of the Bush and Obama tax cuts. But don't worry, you will also have your collective bargaining rights stripped away, removing the last upward pressure on wages, and with Medicare rate increases you'll have the peace of mind to know that you are contributing more to your health care.

How does it feel being fisted by the Invisible Hand, America?
The real problem is with the concept of retirement — at least, retirement in one's mid-60s — itself rather than with investment in the stock market.
I started saving for my retirement, nearly a quarter century ago, as a young Army officer. I was sold on the virtues of dollar cost averaging and compound investment and had money taken out of my monthly check and automatically invested into an IRA and later a mutual fund.
Like everyone else, my retirement nest egg took a sizable hit with the Great Recession. Unlike some, I left my money invested, so I've gotten quite a bit back since.  Still, if I were planning to retire in 2010 rather than, oh, 2030 I'd have had to make a pretty big lifestyle adjustment.
Aside from diversifying one's portfolio over both time and scope of investments, there's no great option. As I recently told an investment counselor who was encouraging me to move investments from one fund to a one that "would have a higher rate of growth," if she really had the ability to accurately predict which stocks would go up, she wouldn't need to be advising clients for a living. Anyone who claims to know what the market is going to do over the long term is an idiot or a liar.
That said, while I believe we need a government-funded safety net, it's not like that's the full answer, either. One only has to look to Western Europe to see what happens when a large number of retirees expect to be supported in the lifestyle to which they've become accustomed by a relatively small number of working age people. It's simply not sustainable.
There just aren't any good answers.
The days of spending your life working for a company and then retiring in relative luxury on a generous pension are long gone. Part of that is union-busting, corporate greed, or whatever bugaboo you want to call it. Mostly, it's a consequence of a global economy that is pulling hundreds of millions out of poverty but forcing people in the developed world to compete on a wage basis with those in the developing world. It's great for Western investors and consumers but not so great for Western workers. (And, yes, there's a substantial but complicated overlap between workers and consumers.
Most people probably can't save enough to fund years, if not decades, of leisure. They either don't make enough money during their working years, have crises eat up their retirement savings, make investments that don't pan out, and so forth.
If I remain healthy, I fully expect to work at least part time for pretty much the rest of my life. But I have the luxury of being able to make a living from the comfort of an office. It's simply unreasonable to expect a coal miner to work until he's 70; hell, 65 is too much.
And we haven't even discussed the impact of catastrophic illness on the whole equation.
We can't rely on private companies, the stock market, or the taxpayers to maintain our lifestyle in our golden years. And not everyone can just keep on working, either.  Nor do I advocate the Logan's Run option. So, I haven't the foggiest what to do about all this.