Rick Perry Says That Separation Of Church And State Was Satan's Idea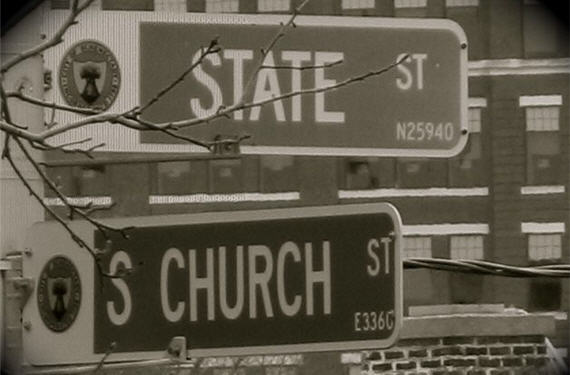 Rick Perry thinks he's knows who's responsible for keeping religion out of government:
In a conference call with fellow evangelicals earlier this week, Texas Gov. Rick Perry (R) shared his thoughts on the origins of the constitutionally mandated separation of church and state. Rather than tracing the idea to the nation's founders, Perry warned of a more nefarious source: Satan.

"Satan runs across the world with his doubt and with his untruths and what have you and one of the untruths out there that is driven is that people of faith should not be involved in the public arena," Perry said during the call on Tuesday, organized by the Rev. Rick Scarborough.

Perry said the separation of religious and civic institutions in the U.S. began with a "narrative" that first took root in the 1960s.

"Somehow or another there's this, ya know, steel wall, this iron curtain or whatever you want to call it between the church and people of faith and this separation of church and state is just false on its face," the governor said. "We have a biblical responsibility to be involved in the public arena proclaiming God's truth."
And here I always thought it was the First Amendment.
Of course, Perry's comments make this obligatory: