Robert Blake, 1933-2023
The Baretta actor and acquitted murderer is dead at 89.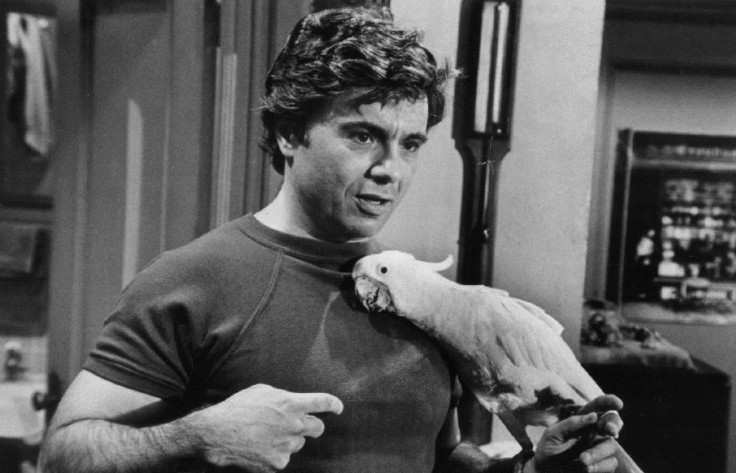 When I got a news alert yesterday that actor Robert Blake had died, I didn't have much of a reaction. I had enjoyed the detective show "Baretta" as a kid but hadn't given him much thought in years.
Most of the headlines have been along the lines of Rolling Stone's: "Robert Blake, 'Baretta' And 'In Cold Blood' Actor, Dead at 89."
ACTOR ROBERT BLAKE, who starred in the 1967 classic film In Cold Blood and Treasure of the Sierra Madre in 1948, has died at the age of 89, Deadline reports.

The controversial actor died from heart disease in Los Angeles, his niece Noreen Austin confirmed to the outlet.

Born Michael James Gubitosi on Sept. 18, 1933 in Nutley, New Jersey, Blake began acting at a young age with his two siblings as the "The Three Little Hillbillies." His family moved to California in 1938, and Blake, along with his siblings, worked as movie extras in Los Angeles.

The actor's career spanned over six decades, and included his lead role in the Our Gang (Little Rascals) short film series starting in 1939 to his final feature film in David Lynch's Lost Highway in 1997.

In 1977, Blake won an Emmy Award For Outstanding Lead Actor in a Drama Series for his portrayal of New York City undercover detective Tony Baretta in Baretta. The television show ran from 1975 to 1978 on ABC.
Those who continued reading after a large "TRENDING" box got this paragraph
In 2001, Blake was involved in a highly publicized trial after he was charged with the murder of his second wife Bonny Lee Bakley, who was found dead outside of a restaurant in the Valley. The three-month trial ended in a jury acquitting Blake in 2005.
that might well have been missed by a casual reader. And here's the thing: I had completely forgotten that rather important bit of information.
This morning, though, I saw the NPR headline "Robert Blake, the actor acquitted in wife's killing, dies at 89." My immediate thought was how odd it is to include a murder acquittal in a headline.
Robert Blake, the Emmy award-winning performer who went from acclaim for his acting to notoriety when he was tried and acquitted in the killing of his wife, died Thursday at age 89.

A statement released on behalf of his niece, Noreen Austin, said Blake died from heart disease, surrounded by family at home in Los Angeles.

Blake, star of the 1970s TV show, Baretta, had once hoped for a comeback, but he never recovered from the long ordeal which began with the shooting death of his wife, Bonny Lee Bakley, outside a Studio City restaurant on May 4, 2001. The story of their strange marriage, the child it produced and its violent end was a Hollywood tragedy played out in court.

Once hailed as among the finest actors of his generation, Blake became better known as the center of a real-life murder trial, a story more bizarre than any in which he acted. Many remembered him not as the rugged, dark-haired star of Baretta, but as a spectral, white-haired murder defendant.

In a 2002 interview with The Associated Press while he was jailed awaiting trial, he bemoaned the change in his status with his fans nationwide: "It hurt because America is the only family I had."

He was adamant that he had not killed his wife and a jury ultimately acquitted him. But a civil jury would find him liable for her death and order him to pay Bakley's family $30 million, a judgment which sent him into bankruptcy. The daughter he and Bakley had together, Rose Lenore, was raised by other relatives and went for years without seeing Blake, until they spoke in 2019. She would tell People magazine that she called him "Robert," not "Dad."

It was an ignominious finale for a life lived in the spotlight from childhood. As a youngster, he starred in the Our Gang comedies and acted in a movie classic, The Treasure of the Sierra Madre. As an adult, he was praised for his portrayal of real-life murderer Perry Smith in the movie of Truman Capote's true crime best seller In Cold Blood.

His career peaked with the 1975-78 TV cop series, Baretta. He starred as a detective who carried a pet cockatoo on his shoulder and was fond of disguises. It was typical of his specialty, portraying tough guys with soft hearts, and its signature line: "Don't do the crime if you can't do the time," was often quoted.

Blake won a 1975 Emmy for his portrayal of Tony Baretta, although behind the scenes the show was wracked by disputes involving the temperamental star. He gained a reputation as one of Hollywood's finest actors, but one of the most difficult to work with. He later admitted to struggles with alcohol and drug addiction in his early life.
While Bakley's murder took place almost two years before I started blogging, the jury trial took place during the height of my productivity, when I was cranking out 14 or 15 posts on an average day. Yet I devoted precisely zero posts to the trial, the acquittal, or the subsequent findings of liability in the civil trial. Even weirder: I mentioned the criminal trial in passing in two posts and commenters in three others (a fourth, in today's Open Forum, mentions his passing), so I was definitely aware of it. But I don't know that I was even passingly aware of the civil trial, which clearly presented enough evidence of Blake's guilt that a jury believed it more likely than not that he killed Bakley.
Memory is a weird thing, indeed.