Robert Gibbs Still Under Fire: Congressman Calls Him "Bozo The Spokesman"
Democrats are currently engaged in a circular firing squad.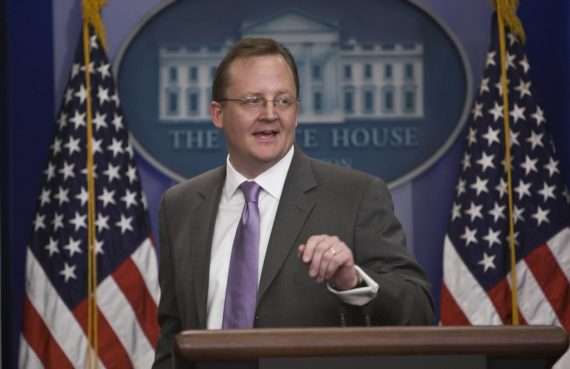 So much for the Robert Gibbs "professional left" story being a one-day affair, here's video of Florida Congressman Alan Grayson, who has mostly made a career of acting like a fool, denouncing the President's employee:
More to come, I'm sure. Especially since there are already stories in the press questioning whether Gibbs needs to step aside.
Gibbs, meanwhile, is standing by his criticism and says he expects the left to stand by the President:
Speaking publicly for the first time since he disparaged the "professional left," White House Press Secretary Robert Gibbs said he stands by his comments, has no plans to resign and that he fully expects progressive voters to go to the polls in 2010.

"I don't plan on leaving and there is no truth to the rumor that I've added an inflatable exit to my office," the press secretary said during Wednesday's briefing, referencing the recent incident in which a Jet Blue flight attendant bolted his plane in frustration.

Taking the podium after a day off to tend to a sore throat, Gibbs said he has not reached out to any Democrats to discuss his remarks, in which he chastised liberals for wanting to "eliminate the Pentagon" and pursue Canadian-style health care reform. Nor, he added, has he talked to the president about the matter.

Does he stand by the comments? "Yes," he replied.
Jane Hamsher, meanwhile, continues her criticism:
This is what you call a circular firing squad.