Rock Hall Of Fame Running on Empty?
They're letting anyone into the Rock and Roll Hall of Fame these days.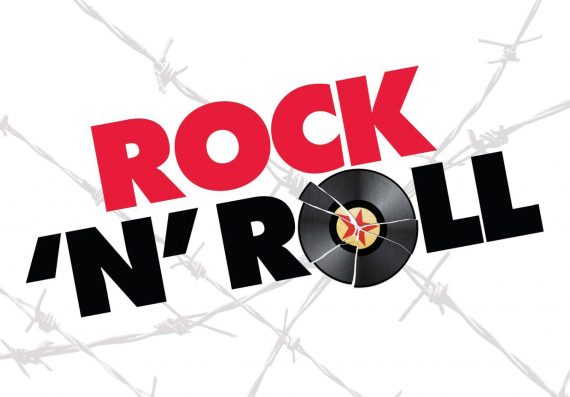 Mike Tomasky asks a question that occurs to me just about every year: "Is rock'n'roll running out of hall of famers?"
This year's class of inductees at the Rock'n'Roll Hall of Fame  include Neil Diamond, Alice Cooper, Tom Waits, Dr. John, Leon Russell and Darlene Love.  Tomasky correctly identifies Diamond as the only slam dunk on the list, although he ably defends Cooper's legacy, too. (Click through, his thoughts are worth reading.)
That the Rock Hall has lax and bewildering standards for inclusion has been a running theme here. Way back in 2003, I pointed out that the enshrinement of George Harrison as a solo artist was a joke. In general, I noted, there are far too man "incredibly minor figures (e.g., Dusty Springfield) or artists who are in no way rockers (e.g., Curtis Mayfield, Isaac Hayes, Bob Wills and His Texas Playboys)."
Later that year, I suggested a couple dozen artists for removal, on the grounds of addition by subtraction.
In 2005, noting a recurring "pattern of alternating excellent classes with horrible ones," I suggested "Maybe they should induct fewer people in each class? Or have fewer classes?"
Here's the inaugural class from 1986:
Chuck Berry
James Brown
Ray Charles
Sam Cooke
Fats Domino
The Everly Brothers
Buddy Holly
Jerry Lee Lewis
Little Richard
Elvis Presley
All slam dunks. Sure, there's some question as to whether Charles, Brown, or Cooke are R&B or rock but they were giants with huge crossover appeal in an era when the rock genre was being formed. Artists whose first album came out before 1965 were eligible, so it's interesting that some of the great British Invasion bands weren't in the class. But each of those inducted was an obvious choice.
The 1987 class was more controversial:
Eddie Cochran
Bo Diddley
Aretha Franklin
Marvin Gaye
Bill Haley
B.B. King
Clyde McPhatter
Ricky Nelson
Roy Orbison
Carl Perkins
Smokey Robinson
Big Joe Turner
Muddy Waters
Jackie Wilson
What a drop-off! Haley and Perkins are the only slam dunks in the group. Diddley, too, if you stretch the definition. But Franklin, Gaye, King, Robinson, Waters, and Wilson were R&B artists, not rockers. Is Orbison really of the stature of the greatest of the great? And, surely, Nelson isn't. And who the hell is Clyde McPhatter? (It turns out, he was an enormously influential R&B performer and the original frontman for the Drifters. But, again, not a rocker.)
The 1988 class begins the "alternating years" theory:
The Beach Boys
The Beatles
The Drifters
Bob Dylan
The Supremes
The Beach Boys, Beatles, and Dylan are slam dunks. The Drifters and The Supremes are fantastic R&B bands. So, depending on one's definitions, it's either five-for-five or three-for-five.)
1989 swings back to the weak side:
Dion
Otis Redding
The Rolling Stones
The Temptations
Stevie Wonder
The Stones are a slam dunk; arguably the greatest rock band of all time. Wonder is widely touted as a genius, but not a rocker. Dion? Meh. The Temptations and Redding are R&B giants. And I'm skeptical of including Redding who, while acknowledged as "The King of Soul," had a grand total of one great hit before his life tragically got cut short at 26.
I don't have time to do this for the whole list. But let's just say that, if Dr. John and Tom Waites are marginal candidates, the Hall ran out years ago.