Romney and the Abortion Pledge
Mitt won't sign the Susan B. Anthony List's Pro-Life Pledge.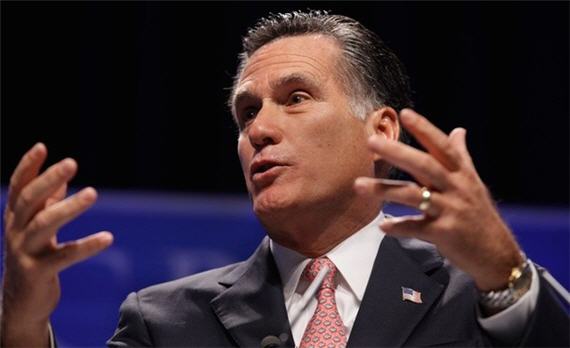 Via the Politico:  Romney won't sign abortion pledge
Five Republican presidential candidates have signed a pledge to advance the anti-abortion movement if elected to the White House, but the current front runner for the 2012 GOP nomination — Mitt Romney — isn't one of them.

[…]

Mitt Romney, who's leading in national and early state opinion polls, declined to sign.
I must confess, I always find this kinds of pledges to be a bit silly.  I think this for a variety of reasons, including:  they are ways to force candidates into corners, they are nothing more grandstanding anyway, and they are ultimately non-binding.  Either one thinks a candidate will support one's policy preferences or they won't.  Getting them to sign a pledge isn't going to matter one whit once they are in the Oval Office.
It is interesting, of course, in Romney's case in particular, that he is not signing this particular pledge given that he has changed his public stance on abortion for seemingly political reasons over time.  As such, the non-signing will likely dog him a bit in some quarters.
The interesting thing about this pledge, however, is that it was not just a generic "I don't like abortion" kind of thing, but rather is linked to funding Planned Parenthood (amongst other things):
"Governor Romney pledged in the last campaign that he would be a pro-life president and of course he pledges it today," said spokeswoman Andrea Saul in a statement. "However, this well-intentioned effort has some potentially unforeseen consequences and he does not feel he could in good conscience sign it. Gov. Romney has been a strong supporter of the SBA List in the past and he looks forward to continue working with them to promote a culture of life."

Saul said that Romney, who publicly supported abortion rights in his 1994 Senate and 2002 gubernatorial campaigns, was concerned that the pledge would "strip taxpayer funding from thousands of health care facilities" and that it "strictly limits the choices" in appointing federal officials.

The pledge calls for legislation to defund Planned Parenthood – already a rallying point for the social conservative movement – and to cut funding to "all other contractors and recipients of federal funds with affiliates that perform or fund abortions."
As such, it would appear that Romney is taking a more nuanced view of this matter than are his GOP colleagues.  While it is true, as the Politico piece notes, that Planned Parenthood is a major provider of abortions in the US, it only accounts fro 3% of the health care services that they provided.  While the first part of the previous sentence may well be sufficient reason in the minds of many to cut all funding to Planned Parenthood, the argument can certainly be made that it is a rather blunt instrument to deploy if, in fact, there are health care benefits that would also be cut.  That, of course, is another debate entirely.
Back to the politics of Romney's lack of signing, it stikes me that this is an indication that Romney believes himself to be the comfortable frontrunner at the moments, and therefore is in a position to eschew silly symbolism, even if it might make some segment of the GOP base unhappy.
Another part of the pledge that someone who thinks they might be president some day might balk at:
It also locks candidates into selecting abortion opponents for "relevant Cabinet and Executive Branch positions, in particular the head of National Institutes of Health, the Department of Health & Human Services, and the Department of Justice."
Herman Cain and Gary Johnson have also declined to sign.
The Susan B. Anthony List's pledge can be found here.