Romney and the Mandate (circa 2009)
For it before he was against it (or something like that).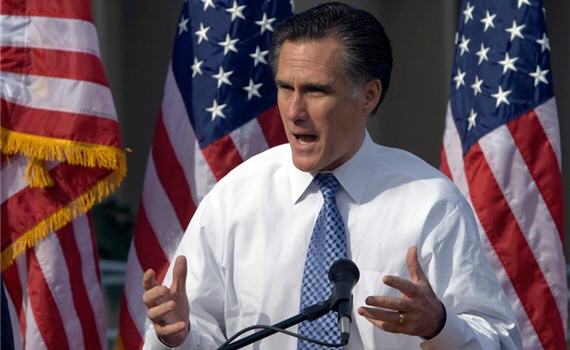 From a USAT column by Romney in 2009, the former Massachusetts Governor had some advise for the President of the United States regarding health care reform:
we established incentives for those who were uninsured to buy insurance. Using tax penalties, as we did, or tax credits, as others have proposed, encourages "free riders" to take responsibility for themselves rather than pass their medical costs on to others.
To translate that sentence into the post PPACA world:  he is talking about an individual mandate.  He has arguing against a public option (i.e., government health insurance):
Massachusetts also proved that you don't need government insurance. Our citizens purchase private, free-market medical insurance. There is no "public option." With more than 1,300 health insurance companies, a federal government insurance company isn't necessary.
First, this underscores, yet again, the moderate nature of the current health care reform.  Bad, good, or indifferent, the notion that the PPACA represents some radical left-wing policy is simply incorrect.  As I have repeatedly noted:  the basics of the policy had its origins in conservative circles in the 1990s (see here and here) and really does more to institutionalize the existing health insurance system than it does to alter it (let alone radically change it).
Second, as Romney's column notes:  there has to be a way to deal with free riders and the costs they can bring to the system (especially considering that emergency room visits have to be paid for by somebody).  If the government itself is not going to directly pay for the insurance of those individuals, who is going to but themselves?  Indeed, is not individual responsibility a supposedly key Republican/conservative value?  (I wrote on this topic here).
Third, yes:  this is a political pitfall for Romney.  This is true both in his contest with Santorum as well as in the general election.