Romney's Gay Ex-Spokesman
Ruthlessly avoiding fights that aren't worth the risk is shrewd leadership. But Romney still needs to show he can fight and win.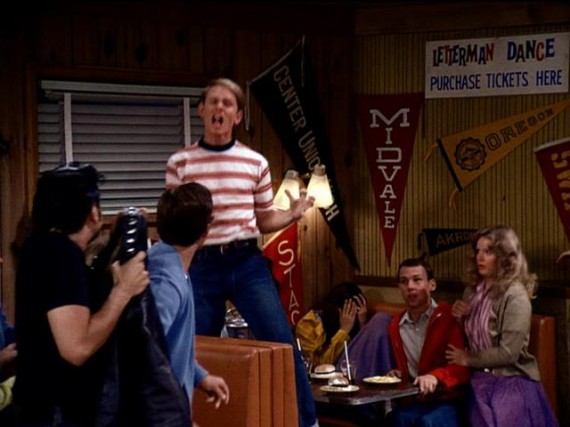 I appended an update to Doug's "Openly Gay Romney Aide Resigns Amid Furor From Social Conservatives" pushing back against Doug's conclusion Richard Grenell was forced to resign because social conservatives were outraged by having an openly gay man in that position
I'm not sure I'm buying this narrative. Yes, Grenell is gay. Yes, some right wingers were angry that a gay man was named Romney's foreign policy spokesman. On the other hand, this man was openly gay when he served as John Bolton's spokesman. While I'm no fan of Bolton, he's a veritable superhero on the right. And there's this from ABC:

But, in an interview with ABC News, a source familiar with Grenell's departure from the Romney campaign disputed the "under wraps" suggestion.

This source said Grenell, whose hiring was first reported on April 19, had not yet started his duties as the campaign's top national security spokesman and was in the process of moving from Los Angeles to Boston.

Tuesday would have been his first actual day on the job.

"He wasn't under wraps; he wasn't a spokesperson yet," according to the individual with knowledge of Grenell's hiring and resignation. "If he had wanted to, he would be a spokesman right now."

Among those who called Grenell in recent days to try to persuade him not to quit: his former boss and former U.S. Ambassador to the United Nations, John Bolton; and former Republican National Committee Chairman Ken Mehlman. [emphasis added]

Let's keep our powder dry on this one until we get something more definitive. It sure sounds like it was something other than the anti-gay backlash at work here.
Balloon Juice's mistermix retorts, "The thing that Joyner can't seem to wrap his head around is that the Republican Party has gotten worse on gay rights in the last couple of years. And Joyner's man Romney goes right along with that, because going along is what he does best."
The first part of that is doubtless true, although it's something I've recognized in various postings and outside articles. While the country as a whole has gotten much more comfortable with homosexuality over the past fifteen years or so, with even recently unthinkable things like same-sex marriage becoming acceptable, the religious right has become more militant on the issue. Indeed, that's not so much a contradiction as a cause and effect: losing ground on such a fundamental issue without time to psychologically adjust has religious conservatives on the warpath. So, yes, the fact that they tolerated John Bolton having an openly gay spokesman a few years ago may not be dispositive.
Doug's followup, "Grenell Resignation Tied To Social Conservative Flap Over His Homosexuality," sheds a little more light on the story. The Romney campaign didn't anticipate the backlash against a guy with such strong Movement credentials, especially in such a relatively minor role. (I follow politics and foreign policy for a living; if I'd heard Grenell's name before the brouhaha over his resignation, I don't recall.) Given not unfounded worries about losing the base, either Romney or his team decided that the best strategy was just to lie low for a while and let the controversy blow over. Grenell decided that he wasn't going to be able to function effectively in his role and resigned. The Romney folks were unable to persuade him to stay, although probably didn't fight too hard.
My default position on internecine issues of this sort, regardless of whether they're occurring in the camps of candidates I favor or oppose, is to dismiss them as minor. There's not enough here, so far at least, to move me off that position here.
It's pretty clear that, despite being a pretty devout Mormon, Romney's more progressive than the base on gay issues. (So, for that matter, are most Republican elites, including George W. Bush, Ken Mehlman, and John Bolton.) Would I have preferred that he took a more proactive position here, publicly defending Grenell's credentials and declaring that he'll appoint qualified people without regard to sexual orientation? Maybe. Certainly, I'd prefer living in a world where taking that stance would enhance his stature and chance of getting elected president. But I'm hard pressed to think campaign foreign policy spokesman is a hill worth fighting over.
Certainly, Barack Obama has displayed a ruthless willingness to abandon controversial nominees. Bill Richardson, Tom Daschle, Samantha Power, and Elizabeth Warren come readily to mind. Granted, none were controversial because of immutable issues like race, gender, or sexual orientation. But Obama has nonetheless frequently decided that it's just not worth expending political capital fighting for good people who are politically inconvenient. (See also Hilary Rosen.) Picking battles prudently and ruthlessly avoiding ones that aren't worth the risk is both lamentable from a personal standpoint and reasonable, if not admirable, from a leadership standpoint.
The difference on this score between Obama and Romney is that the former has had the opportunity to pick and win some fights on the national stage and the latter has not. There's a classic episode of "Happy Days" in which Richie is getting picked on by some gang toughs. He asks the Fonz for advice and he responds that nobody ever picks on him because he stands up for himself and intimidates them with his confidence. As Richie is about to implement that advice, Fonz adds a caveat: You have to first have been in a fight.
Yes, Romney came out on top of a grueling nominating fight but one against a much weaker field than Obama faced in 2008. And the vagaries of running for office as a Republican in the most Democratic state in the union and then running for president at a time when the Republican nominating electorate is more conservative than ever have established Romney as a wishy-washy guy who goes where the winds blow. While this likely wasn't the fight to pick, Romney's going to have to pick some to demonstrate that he stands for something and is willing to get bloodied fighting for it.
s