Ron Paul Launches Quixotic Presidential Bid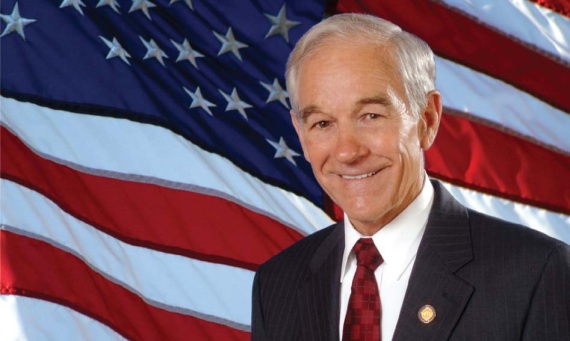 As expected, Texas Congressman Ron Paul became the newest entrant into the race for the GOP nomination:
AUSTIN, Texas — Texas Rep. Ron Paul announced Friday that he will run for the GOP nomination for president in 2012, the third attempt for the man known on Capitol Hill as "Dr. No" for his enthusiasm for bashing runaway spending and government overreach.

"Time has come around to the point where the people are agreeing with much of what I've been saying for 30 years. So, I think the time is right," said the 75-year-old Paul, who first ran for president as a Libertarian in 1988.

Paul made his announcement in an interview on ABC's "Good Morning America" from New Hampshire, where he planned his first event for his presidential campaign on Friday.

Three years ago, the former flight surgeon and outspoken critic of the Federal Reserve became an Internet sensation — and a prodigious fundraiser— when he made a spirited but doomed bid for the 2008 Republican presidential nomination.

First elected to Congress in 1976, he is known for holding unconventional views while keeping a smile on his face, espousing a sort of modern Republican populism.

The obstetrician has delivered more than 4,000 babies and is personally against abortion, but he doesn't think the federal government should regulate it. That's a function of state government, he says.

He has also said he wants to abolish the Internal Revenue Service, favors returning the United States to the gold standard in monetary policy and wants the U.S out of Iraq and Afghanistan.

Democrats have tried repeatedly to beat him in a congressional district that stretches from the outskirts of Corpus Christi to Galveston. But the independent swath of coastal Texas seems a good fit for the maverick doctor. He has 18 grandchildren, according to his website, and he and his wife of 54 years, Carol, are known widely in Paul's district for the cookbooks they give away to supporters.
There will be some entertainment, of course. Perhaps they'll even get that Ron Paul Blimp launched this time around, but I don't think there's anyone who seriously believes the good Congressman is going to any better in 2012 than he did in 2008. Nonetheless, the media is certainly paying more attention to his campaign this time around which, if nothing else, means more opportunity for gaffes and interesting little YouTube clips.