Ron Paul: Trump Debate "Beneath The Office Of The Presidency"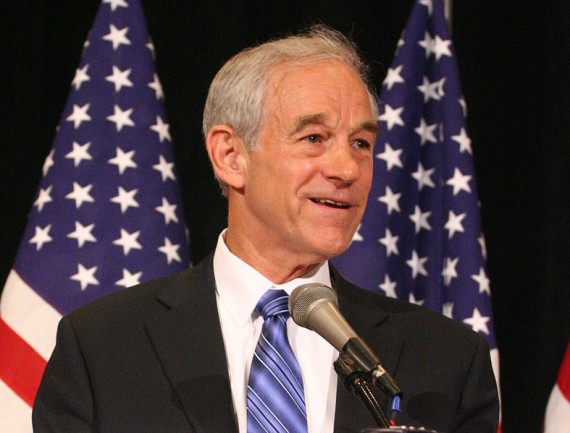 Ron Paul is joining Jon Huntsman in skipping the December 27th Newsmax Debate moderated by Donald Trump:
At least two Republican presidential hopefuls are declining to participate in a debate moderated by real estate mogul Donald Trump.

Texas Rep. Ron Paul and former Utah Gov. Jon Huntsman will both skip the debate, citing concerns about the seriousness of the event.

In a campaign statement released Saturday, Paul's campaign called the debate a distraction from the real issues of the campaign.

"The selection of a reality television personality to host a presidential debate that voters nationwide will be watching is beneath the office of the Presidency and flies in the face of that office's history and dignity," Jesse Benton, Ron Paul's national campaign chairman, said in a statement.

He added, "Mr. Trump's participation as moderator will distract from questions and answers concerning important issues such as the national economy, crushing federal government debt, the role of the federal government, foreign policy, and the like. To be sure, Mr. Trump's participation will contribute to an unwanted circus-like atmosphere."
It would be really sweet if all the GOP candidates turned this debate down, but that's probably too much to ask for, isn't it?