Rudy: "Truth isn't truth"
Orwell lives.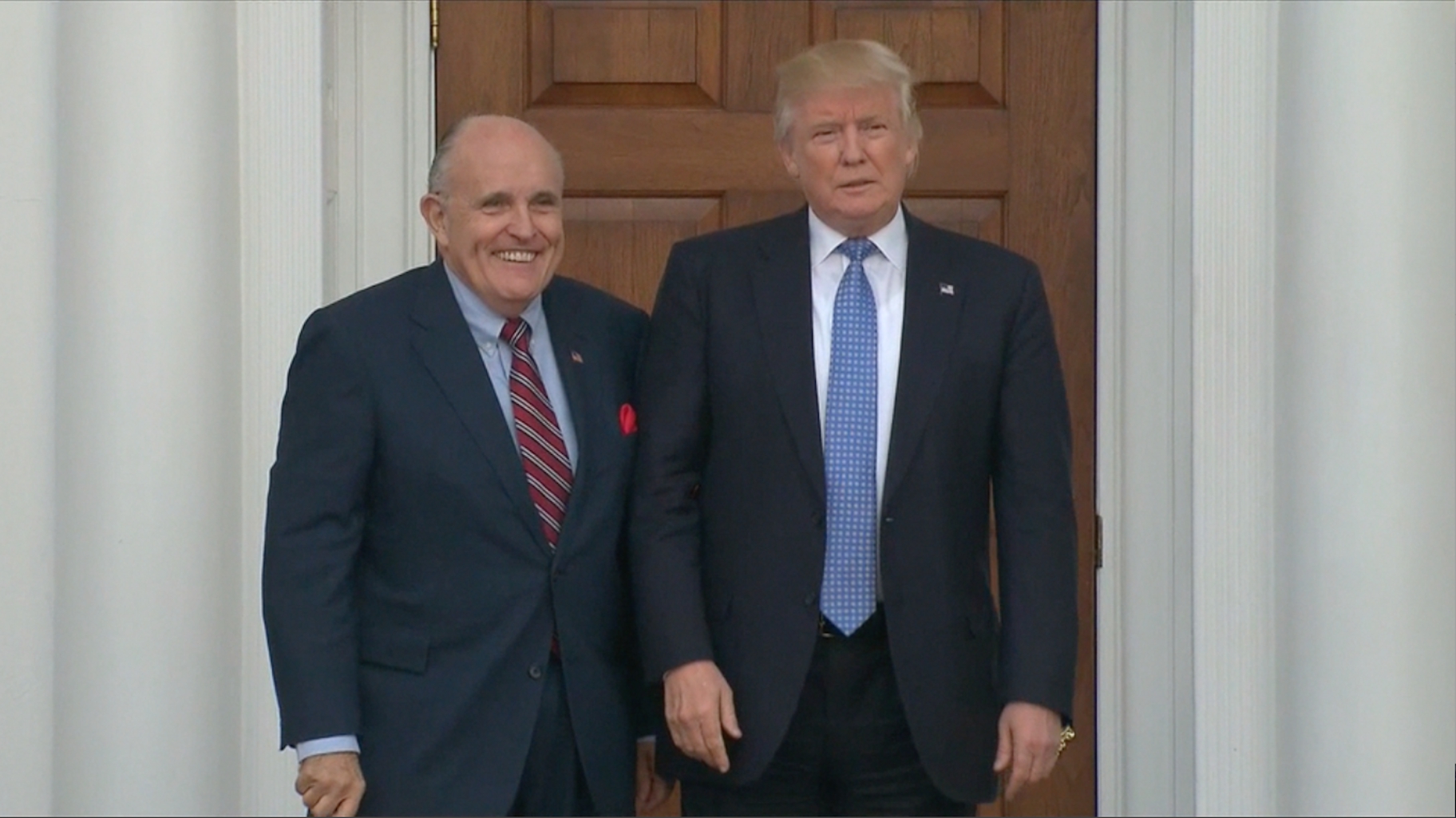 Via WaPo:  'Truth isn't truth': Giuliani weighs risks of possible Trump interview in Russia probe.
Rudolph W. Giuliani, President Trump's lead attorney in the ongoing Russia probe, said Sunday that he will not allow special counsel Robert S. Mueller III to rush Trump into an interview because investigators could try to catch the president in a lie based on their version of the facts.

"I am not going to be rushed into having him testify so that he gets trapped into perjury," Giuliani said on NBC's "Meet the Press."

Giuliani's exchange with host Chuck Todd produced an odd back-and-forth on the meaning of truth in the context of the Russia investigation.

"When you tell me that [Trump] should testify because he's going to tell the truth and he shouldn't worry, that's so silly — because it's somebody's version of the truth. Not the truth," Giuliani said.

Todd responded, "Truth is truth."

"No, it isn't truth. Truth isn't truth," Giuliani said.
Giuliani goes on (the video can be seen at the Meet the Press site) to say that Comey claims one thing and Trump another to suggest that "truth isn't truth."  But surely the right claim is that his client is telling the truth, and Comey isn't.  However that charitable reading is problematic because Trump's relationship with the truth is dubious as best, and Giuliani has to know that fact.  As such, I think Giuliani is rather consciously trying to avoid claims of truth over falsehood, but is rather trying "what is truth, anyway?"
So, the administration that brought us "alternative facts" and who constantly complains about "fake news" (as defined by news it doesn't like) is now telling us "truth isn't truth."
It is noteworthy that all of these formulations are in defense of the President.