Russia-Taliban Intel included in PDB
The President should have known about the plot. There's a good chance he didn't.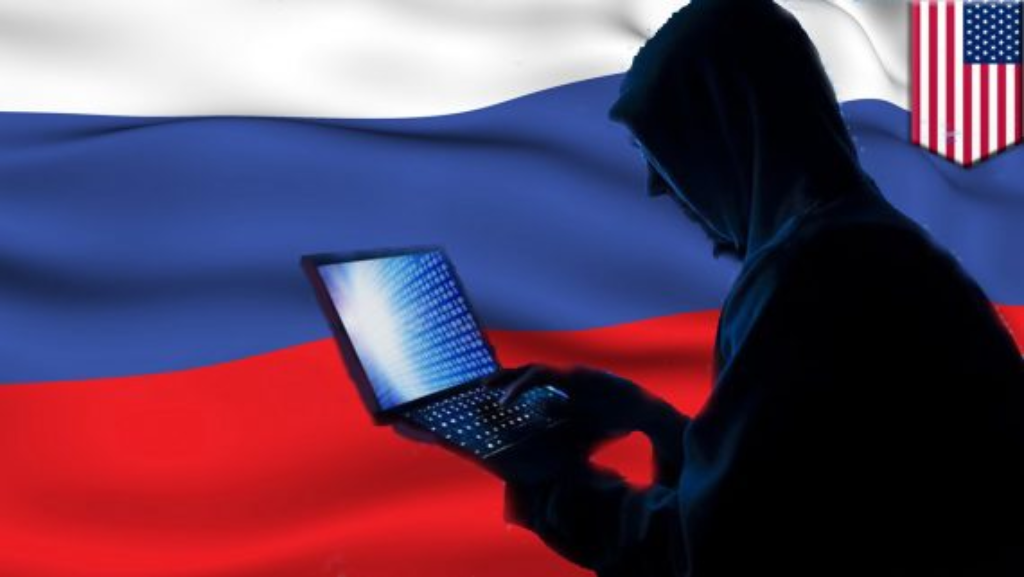 Credible reporting indicates that President Trump should have known that Russia was paying bounties to kill American servicemen in Afghanistan. But it's quite possible intelligence leaders failed to make sure he was aware of it.
AP's James LaPorta ("White House aware of Russian bounties in 2019"):
Top officials in the White House were aware in early 2019 of classified intelligence indicating Russia was secretly offering bounties to the Taliban for the deaths of Americans, a full year earlier than has been previously reported, according to U.S. officials with direct knowledge of the intelligence.

The assessment was included in at least one of President Donald Trump's written daily intelligence briefings at the time, according to the officials. Then-national security adviser John Bolton also told colleagues he briefed Trump on the intelligence assessment in March 2019.

The White House did not respond to questions about Trump or other officials' awareness of Russia's provocations in 2019. The White House has said Trump was not — and still has not been — briefed on the intelligence assessments because they have not been fully verified. However, it is rare for intelligence to be confirmed without a shadow of a doubt before it is presented to top officials.

Bolton declined to comment Monday when asked by the AP if he had briefed Trump about the matter in 2019. On Sunday, he suggested to NBC's "Meet the Press" that Trump was claiming ignorance of Russia's provocations to justify his administration's lack of a response.

"He can disown everything if nobody ever told him about it," Bolton said.

The revelations cast new doubt on the White House's efforts to distance Trump from the Russian intelligence assessments. The AP reported Sunday that concerns about Russian bounties were also included in a second written presidential daily briefing earlier this year and that current national security adviser Robert O'Brien had discussed the matter with Trump. O'Brien denies he did so.

On Monday night, O'Brien said that while the intelligence assessments regarding Russian bounties "have not been verified," the administration has "been preparing should the situation warrant action."
Barbara Starr and Paul LeBlanc, reporting for CNN ("Intelligence on Russian bounty plot was included in the President's Daily Brief earlier this year, source says") add:
The intelligence that assessed there was an effort by a Russian military intelligence unit to pay the Taliban to kill US soldiers was included in one of President Donald Trump's daily briefings on intelligence matters sometime in the spring, according to a US official with direct knowledge of the latest information.

That assessment, the source said, was backed up by "several pieces of information" that supported the view that there was an effort by the Russian intelligence unit — the GRU — to pay bounties to kill US soldiers, including interrogation of Taliban detainees and electronic eavesdropping. The source said there was some other information that did not corroborate this view but said, nonetheless, '"This was a big deal. When it's about US troops you go after it 100%, with everything you got."
The New York Times reported Monday night that the intelligence had been included in a written version of the President's Daily Brief in late February.

Trump is not known to fully or regularly read the President's Daily Brief, something that is well-known within the White House. He is instead orally briefed two or three times a week by his intelligence officials. The White House maintains he was not briefed about this in the oral session.
The information was serious enough the National Security Council staff held a meeting during the spring to discuss "possible response options," including sanctions, if the intelligence developed to the point it was deemed ready to take to the President for any possible action, the official said.
NYT national security reporter David Sanger had this to say on Twitter:
He is, of course, right. It's unconscionable that the President of the United States takes his job so unseriously as to not bother reading the goddamn Presidential Daily Brief. Hell, I'd read it just to be a better security studies professor.
But.
Trump's habits in this regard are well known. I'm an outsider and have known about it since 2016. That he was blowing off his intelligence briefings during the transition was widely reported, as was his continued practice while in office.
President Obama famously wanted his PDB delivered to him every morning on an iPad so that he could digest it early and then quiz his briefers when they came in later. That mode of presentation would suit me quite well, too.
But Trump doesn't read. His people know he doesn't read. So, they need to get him the information in the way that best suits his temperament.
If that means the PDB has to be made into a comic book, so be it.
Maybe they need to record a 30-minute "Fox and Friends" spoof with the intel he needs.
Maybe they need to make train noises.
I don't care. Their job is to get him the information so that he can make a decision. That's the job.
UPDATE: WaPo's David Ignatius offers an interesting hypothesis ("Were Trump's aides too afraid to tell him about the Russian bounties?"):
A basic truth about Russian President Vladimir Putin, which President Trump evidently doesn't understand: Putin is in the payback business. He believes the United States destroyed his former country, the Soviet Union. He likes the United States to feel pain, in Afghanistan and everywhere else.

Trump has his own, much rosier take on Putin. And I can't help wondering whether that explains why, assuming his account is true, the American president was never briefed about intelligence reports early this year that Russia was offering bounties to Taliban fighters to kill U.S. and coalition troops in Afghanistan. Perhaps Trump's national security aides were afraid to upset him.

[…]

Through this January and February, as the CIA and military surveillance gathered reports about a cash stockpile in northern Afghanistan and other indicators of a possible Russian operation, U.S. military and intelligence officials became increasingly concerned, several told me. By March, they were pressing for a top-level review by senior Trump administration officials of this still-unconfirmed threat to U.S. soldiers.

Through this agonizing period, Trump kept up a buzz of happy talk about improving relations with Putin, including the possibility of inviting him back into the Group of Seven. Were Trump's commanders too afraid to warn him off this folly?
That's purely speculative, of course. If so, it would be an act of extraordinary cowardice. Regardless, it would explain why the information on something this big was in the written PDB they knew Trump wouldn't read but not in the oral briefings he got.