Sacramento Man Killed By Police Shot Eight Times In The Back Or Side, Autopsy Finds
Stephon Clark died after being shot eight times in the back and side by police in Sacramento. So far, the authorities haven't acted.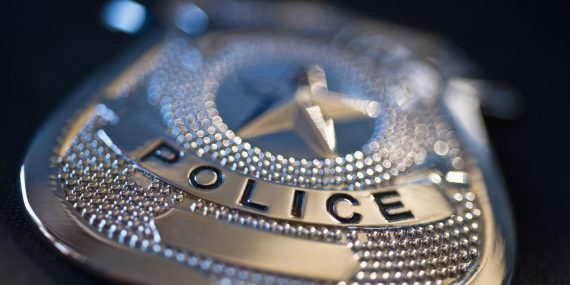 A Sacramento man whose death at the hands of police has become the subject of protests in recent days was shot at least eight times in the back according to an independent autopsy commissioned by the dead man's family:
Stephon Clark, the unarmed black man who was killed by the Sacramento police in his grandmother's backyard, was shot eight times from behind or the side, according to a private autopsy commissioned by his family. The autopsy concluded that Mr. Clark's death was not instantaneous, taking an estimated three to 10 minutes, raising questions about why Mr. Clark was not given more immediate medical care after the shooting.

Mr. Clark, whose death has sparked protests throughout the city, was shot at more than 20 times by officers responding to a vandalism report in a Sacramento neighborhood last week.

At least eight of those bullets struck Mr. Clark, according to an analysis by Dr. Bennet Omalu, a private medical examiner his family's lawyer hired to conduct an independent autopsy, which was released Friday.

According to Dr. Omalu, Mr. Clark was shot four times in the lower part of his back, twice in his neck, and once under an armpit. He was also shot in the leg. One of the neck wounds was from the side, the doctor found.

"You could reasonably conclude that he received seven gunshot wounds from his back," Dr. Omalu said at a news conference on Friday. He added that each of those seven shots could have had a "fatal capacity" and described severe damage to Mr. Clark's body, including a shattered vertebrae and a collapsed lung.

"These findings from the independent autopsy contradict the police narrative that we've been told," Benjamin Crump, the family's lawyer, said in a statement. "This independent autopsy affirms that Stephon was not a threat to police and was slain in another senseless police killing under increasingly questionable circumstances."

Mr. Crump said the results proved that Mr. Clark could not have been moving in a threatening fashion toward the officers when they opened fire.

Mr. Clark's family has expressed frustration with the response from county and city officials, whom they have suggested are trying to cover up misconduct by their police officers. The independent autopsy, Mr. Crump and his team said, was undertaken to guarantee impartiality. The Sacramento County Coroner's office has not publicly released Mr. Clark's autopsy results, but did confirm that he died of multiple gunshot wounds. They had not disclosed how many bullets hit Mr. Clark. The Sacramento police did not immediately respond to a request for comment on the private autopsy.

Mr. Clark's death has sparked intense anger and grief in Sacramento, particularly among the city's black residents. Protesters have taken to the streets nearly every day to call attention to his killing and have called on the city's leadership to fire the two officers involved in the shooting.

The Police Department is investigating the shooting and assessing whether its officers violated any protocols. Chief Daniel Hahn requested assistance from the California Department of Justice earlier this week, headed by Attorney General Xavier Becerra, to join the investigation as an independent party. Mr. Hahn said he hoped that step would reassure residents that the investigation was being conducted impartially.
From the beginning the circumstances of Clark's death have been suspicious to say the least:
Two police officers were dispatched to the Meadowview neighborhood in South Sacramento on March 18 to investigate a report that someone was breaking car windows in the area. A county sheriff's department helicopter joined the search and hovered above, at one point telling officers that a suspect had picked up a crowbar.

The officers eventually spotted Mr. Clark, who appears to have run from them into his grandmother's backyard. They ordered Mr. Clark to show his hands and seconds later fired 20 bullets in his direction. The officers, according to a statement by the Police Department, believed Mr. Clark was armed. In the body camera video, an officer is heard shouting the word "gun" repeatedly and opening fire almost immediately. No weapon was found on Mr. Clark's body; the only object officers found was his cellphone.

After they were joined by reinforcements, the two officers on the scene muted the audio on their body cameras as they discussed what had happened, which has drawn criticism. Questions were also raised about the timing of the medical response.

Dr. Omalu said that he could not determine if Mr. Clark would have survived if he had received medical attention more quickly, but "every minute you wait decreases probability of survival."
Beyond these initial reports, there are few details regarding the incident that has been released by authorities, and the police have also declined to release the Medical Examiner's report on the official autopsy that was conducted in the aftermath of the body. As such, it's not clear if that autopsy comes to the same conclusions as the one reached by the pathologist employed by Clark's family. There has been some footage released from the body camera worn by one of the officers involved in the pursuit of the suspect they were looking for, but it is inclusive and doesn't really establish much of anything in terms of the circumstances that led up the police unleashing a volley of 20 bullets at Clark over a very short period of time. Additionally, the revelation that the officers apparently muted the audio on their body cameras after the incident was over and they were discussing what happens is at the very least suspicious since those conversations are likely to be highly relevant in figuring out what happened. For some, of course, that act alone is a sign that the officers were seeking to come to an agreement on a version of events that painted them in a good light after they discovered that Clark did not have a weapon on him.
In any case, this case seems to fit an all too familiar pattern not unlike ones that we've seen before. Once again, a young African-American man who at the very least was unarmed and very well may have been innocent of any crime at all ends up dead at the hands of police. The fact that he was shot in the back and the side would seem to make it clear that he was either running away from the officers or that he had his back turned to them, in which case even if he did have a weapon he would not have been an immediate threat to them or their safety. The fact that authorities appear to be slow-walking the investigation also fits a pattern that we've seen in other, similar cases across the country in recent years, cases that usually end up with the police walking away without any charges being filed or with acquittals in the small handful of cases where charges are actually filed and taken to trial.
In this case, the California Attorney General and the state's Department of Justice have stepped in to supervise the investigation into Clark's death, and that has helped to reduce tensions in the community to some extent. The final decision on whether or not to press charges, though, will remain at least for now in the hands of the local District Attorney, who is apparently awaiting the conclusion of the investigation before making a final determination. Given the outcome of this autopsy, though, it's going to take something fairly convincing to keep the public calm if it is finally decided that charges are not appropriate in this case, especially since right now it certainly seems like something suspicious happened the night that Stephon Clark died.