San Francisco Chronicle: Obama White House Press Policies Are "Nixonian"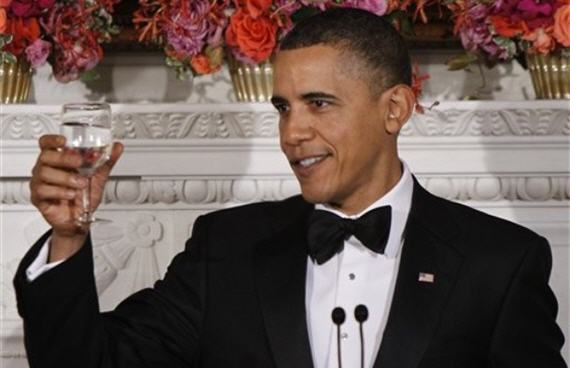 The San Francisco Chronicle isn't very happy with the press restrictions in place during the President's most recent West Cost swing:
The Obama White House's restrictions on media access to its fundraising events makes a mockery of its claim to be the most transparent administration in history.

If anything, there is almost a Nixonian quality to the level of control, paranoia – and lack of credibility – this White House has demonstrated on the issue of media access to President Obama's fundraisers.

Bay Area reporters will not be allowed inside the W Hotel today when the president meets with hundreds of contributors paying $7,500 or more to attend. Only Washington-based journalists were allowed in the pool – continuing a disturbing trend by this White House to severely limit access to fundraisers. Even former President George W. Bush, hardly a champion of transparency, allowed local reporters to cover his fundraising events.

Fundraisers are not private events in this post-Watergate era. Contributions are a matter of public record, and the public has a right to know what is being said to and by the president. Local journalists are better positioned than their Beltway brethren to recognize who is there – and why.
The Chronicle and the White House have a bit of a history here. Earlier this spring, one of their reporters was threatened with being "blacklisted" from future pools because she had shot video during a pool event, which the White House claimed was an "unwritten rule." That video, you may recall, showed a group of protesters on behalf of Bradley Manning interrupting an Obama fundraiser earlier this year:
After that incident, the White House started barring local reporters from pool coverage as a matter of course. So much for that transparency, I suppose.