Senate Confirms Controversial Surgeon General Nominee Vivek Murthy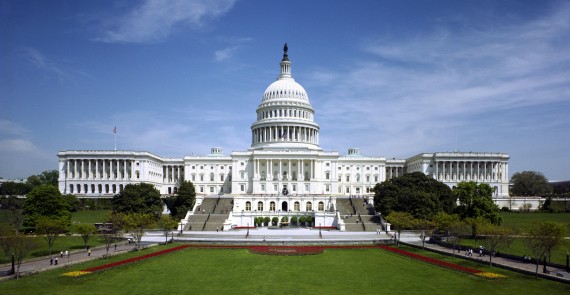 After nearly a year during which his nomination was blocked by Republicans working together with the National Rifle Association, President Obama's choice for Surgeon General has been confirmed:
President Obama's pick to serve as the next surgeon general was confirmed Monday evening more than a year and half after being nominated, the first of nearly a half dozen of the president's picks set for confirmation this week as Democrats prepare to cede control of the U.S. Senate.

Senators voted 51 to 43 to confirm Vivek Murthy, a Harvard and Yale-educated doctor at Brigham and Women's Hospital in Boston, whose nomination had been in limbo amid concerns about his experience, and opposition from the gun lobby.

As surgeon general, Murthy, 37, will serve as the nation's top spokesperson on public health issues. Boris Lushniak has served as acting surgeon general since July 2013.

Senators in both parties had questioned whether he was too inexperienced for the job, or whether his efforts to get Obama elected and support the president's health-care law made him too polarizing a figure.

But by far the most vehement opposition to Murthy's confirmation came from the National Rifle Association, which called him a "serious threat to the rights of gun owners" because of his support of tighter gun control laws. That animosity in part dates to a tweet Murthy sent out in 2012: "Tired of politicians playing politics w/guns, putting lives at risk b/c they're scared of NRA. Guns are a health care issue."

Earlier this year in a hearing on Capitol Hill, Murthy said if confirmed, he would focus on public health topics of broad agreement such as the need to fight the country's obesity epidemic. "I do not intend to use the surgeon general's office as a bully pulpit for gun control," he said at the time.

Murthy has received public support from scores of medical and public health organizations, as well as from former Surgeon General David Satcher.

But his comments prompted opposition from moderate Democrats from states with strong gun cultures, briefly raising the specter of a rare defeat for an Obama nominee.

Sen. Joe Manchin III (D-W. Va.), who voted against Murthy, said in a statement Monday that the surgeon general "serves as America's leader on public health services and chooses what health policies we should prioritize. For that reason, I don't believe it's appropriate for America's number one doctor to participate in political activism."

And Sen. John Barrasso (R-Wyo.), an orthopedic surgeon, credited Murthy's academic credentials but said he is still unqualified for the position.

"Is Dr. Murthy a renowned expert in treating patients or researching diseases? No, not at all. He's not. Has he actually built a career teaching medicine or leading public health organizations? No, not yet," he said in a floor speech on Monday.

Obama said in a statement that Murthy will bring "his lifetime of experience promoting public health" to the role and help guide the U.S. response to the Ebola crisis. "Vivek's confirmation makes us better positioned to save lives around the world and protect the American people here at home," he said.

Murthy was the first of 23 nominees expected to be confirmed this week, as Democrats get ready to hand Senate control over to Republicans next year. Democrats secured an agreement from Republicans on those confirmations when senators met during a marathon session prompted over disagreements over how to approve a sweeping $1.1 trillion spending bill.

In addition to Murthy, the final batch of nominees included 11 picks for Executive Branch posts and 12 nominees for lifetime appointments to federal district courts in eight states and the District of Columbia.
The Murthy nomination was controversial, but as I've said before I tend to think that the President should be entitled to the nominees that he chooses unless there is some objective reason to disqualify the person in question, at least when it comes to Cabinet appointments and other similar provisions that essentially serve "at the pleasure of the President." In Dr. Murthy's case, the vehemence of the opposition from the National Rifle Association seemed odd to say that least, and hardly a ground to disqualify him.