Senate Declines to Rein in Trump's War Power
The Kaine-Udall amendment has met its predictable end.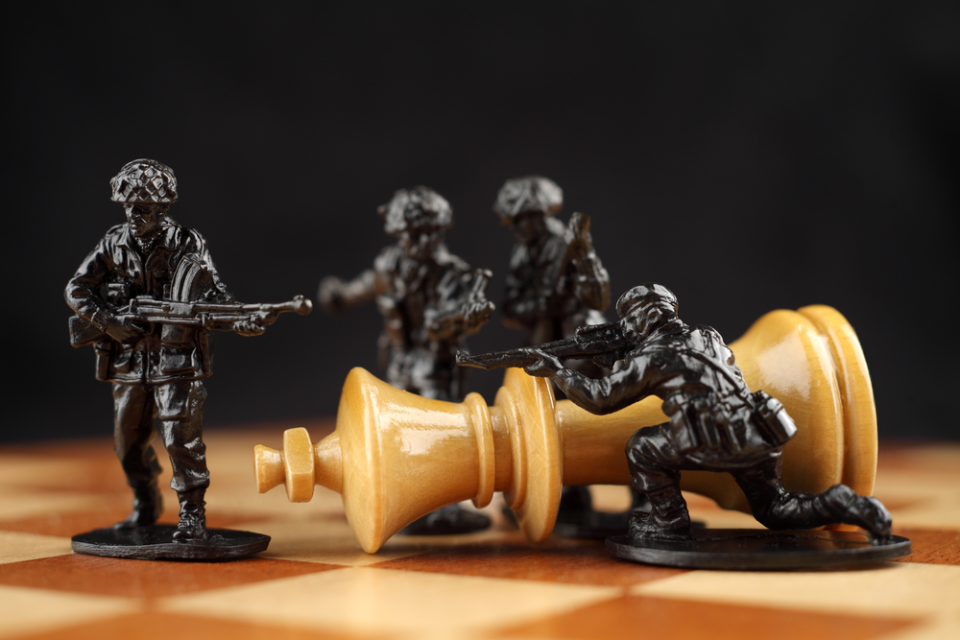 An attempt by Senate Democrats to stop President Trump from abusing the post-9/11 Authorization to Use Military Force to attack Iran has met its expected demise.
Senators blocked an effort on Friday to restrict President Trump's ability to go to war with Iran, handing a victory to Republicans and the White House.

Forty Republican senators have voted against the proposal from Democratic Sens. Tim Kaine (Va.) and Tom Udall (N.M.), which would block the president from using funding to carry out military action without congressional authorization. An additional nine GOP senators, viewed as no votes, are not expected to vote.

Though the vote remains open, the opposition and absences blocks supporters from being able to muster the 60 yes votes they needed to get the amendment added to the National Defense Authorization Act (NDAA). In a round of unusual procedural maneuvering, senators passed the mammoth defense bill on Thursday, but agreed to add the Kaine-Udall proposal retroactively if they could secure the votes.

Republicans, however, had appeared confident that they would be able to block it from getting added to the bill. If every Democrat supported the amendment they would still need to pick up 13 GOP senators, a heavy lift with the opposition from leadership. GOP Sens. Susan Collins (Maine), Mike Lee (Utah), Jerry Moran (Kan.) and Rand Paul (Ky.) broke ranks and supported the amendment.

Senate Majority Leader Mitch McConnell (R-Ky.) argued that Democrats were playing politics because of their opposition to Trump's administration, and predicted it would be defeated.

"None of our Democratic friends would be supporting this if there was a Democratic president," McConnell said. "This is clearly within the bounds of measured response that have not been micromanaged by Congress in the past."

He added that he "would love to have some Democratic support, but I think this is an example of the affliction with Trump derangement syndrome."

—The Hill, "Senate rejects attempt to curb Trump's Iran war powers"
As stated at the outset, this is hardly a surprising outcome. McConnell and company weren't going to hand Democrats a victory and Trump a defeat, regardless of the merits of the issue. Kaine and Udall are clearly in the right in wanting to assert Congressional authority over a decision to enter into an unnecessary war with Iran.
That said, even if the measure had somehow passed, it would have had no teeth. There's literally nothing Congress can do to prevent any President from launching military attacks, short of taking away the funding for a standing force.
The House could theoretically impeach a President after the fact and the Senate could theoretically vote to remove him from office pursuant to said impeachment. But the President can do pretty much what he wants up until then.