Harry Reid Calls For Filibuster Reform, 15 Months Too Late
Harry Reid is apparently regretting not going forward with filibuster reform in January 2011.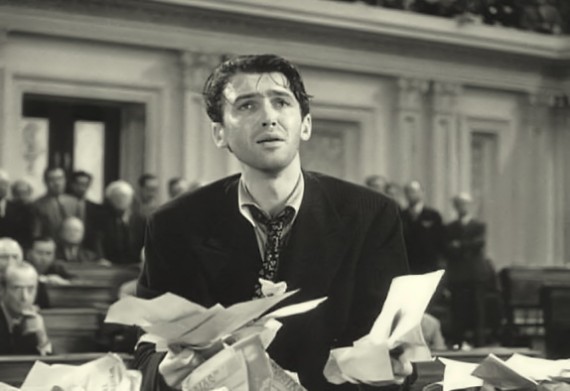 Senate Majority Leader Harry Reid is talking about reforming the filibuster:
An angry Harry Reid took to the floor Thursday and demanded changes to the Senate's hallowed filibuster rules, siding with junior Democrats who have sought to substantially weaken the powerful delaying tactic.

It's a risky move for the Senate majority leader, who could find himself in the minority in a matter of months and need the filibuster to block the GOP's agenda. But Reid — who struck a "gentleman's agreement" last year with Senate Minority Leader Mitch McConnell to preserve the filibuster from an effort by Sens. Tom Udall (D-N.M.) and Jeff. Merkley (D-Ore.) to water it down — signaled he is now on board with their effort given the gridlock in the Senate.

"If there were ever a time when Tom Udall and Jeff Merkley were prophetic, it's tonight," Reid said on the floor. "These two young, fine senators said it was time to change the rules of the Senate, and we didn't. They were right. The rest of us were wrong — or most of us, anyway. What a shame."

Reid added: "If there were anything that ever needed changing in this body, it's the filibuster rules, because it's been abused, abused, abused."

Reid's comments came after he tried to quickly pass a House-passed bill aimed at reauthorizing the Export-Import bank. Republicans objected, asking for votes on five of their amendments. Reid filed a cloture motion, setting up a test vote for Monday evening to begin debate on the measure.

It takes 60 votes — and time-consuming cloture motions — to overcome a filibuster, a tool that has been employed with growing frequency by both parties over the years.

Of course, changing the filibuster rules would be enormously difficult to accomplish, given that it takes two-thirds of senators to do so.
The 2/3 vote requirement could have been avoided if the Democratic caucus had been able to get behind the reforms that were proposed by Senators Udall and Merkley at the start of the Senate's current session in January 2011. At that point, they could have pushed reform through with just 51 votes using the so-called "constitutional option." Republicans would have no doubt complained, but there would have been very little that they could have done since the Courts most assuredly not gotten involved in an internal Senate dispute over its own rules. As it turned out, though, the Democratic caucuses, and even some outside Democratic interest groups, could not get united on the Udall-Merkley plan, with some senior Senators arguing that the party should be careful about weakening filibuster rules that they would want to use in the future when they are in the minority. As a result, the filibuster reform plan died and was replaced by a series of "gentleman's agreements" between Reid and Mitch McConnell that have mostly been honored in the breach.
As I noted at the time, the Udall-Merkley proposal had a lot to recommend to it. Among other things, it would have eliminated the practice of secret holds, which allow Senators to block legislation without having to admit publicly that they are doing so. The proposal also would would have required a Senator purporting to block a piece of legislation to be able to demonstrate support for his position in order to go forward. It would have given both the majority and the minority the right to submit a fixed number of amendments to legislation, something that has been a point of contention in recent years. Proponents of a filibuster would have also been required to hold the floor during the time the Senate was considering the legislation or forfeit their filibuster. Finally, it would have limited post-cloture debate on nominations, which nowadays is merely used as a delaying tactic.  Others have suggested that a Senator purporting to filibuster a measure should actually be forced to hold the floor in order to delay Senate action in the style of Mr. Smith Goes To Washington. Perhaps we don't need to go that far, we also don't need to eliminate the filibuster entirely since it does serve the purpose of holding back majoritarianism and protecting the rights and interests of minorities. However, it seems fairly clear that reform of some kind is required. Too bad Reid didn't take up this ball in January 2011 when it could have actually accomplished something.
The reality, of course, is that there are conflicting incentives for all parties in the Senate when it comes to filibuster reform. It's easy to say that those in the majority oppose the filibuster while those in the minority support it, but it's actually far more complicated than that. As we saw in the reaction of many senior Democrats to the Udall-Merkley plan, even when Senators are in the majority they tend to see the long-term and realize that they could be in the minority against some day, at which point these tools would be very valuable to them. Indeed, the senior Democrats in the Senate have all been in the minority at least once during their tenure. Therefore, filibuster reform ends up being opposed not only by the minority caucus, but by members of the majority as well. This is why the Udall-Merkely effort failed, and why I don't believe that the Republicans will eliminate the filibuster if they should gain the majority in November. In the end, filibuster reform isn't in the long-term interest of either party, and as long as that's the case we'll end up with the same Senate we have today.