Democrats May Be Short On Votes For Filibuster Reform
Harry Reid appears to be short of the votes he needs to enact filibuster reform.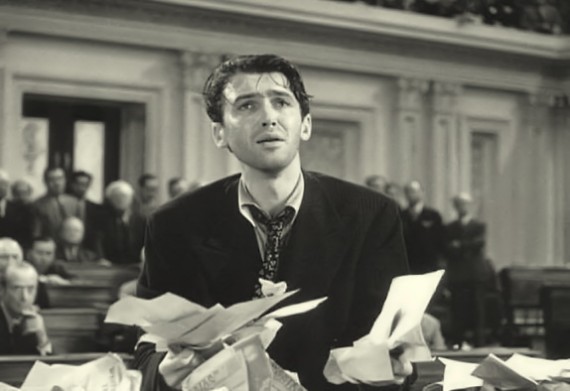 Last week, I noted that there's been a renewal of talk about filibuster reform in the Senate when the 113th Congress comes into session on January 3rd. We went through this two years ago, of course, and the entire idea ended up being abandoned largely because Senate Majority Leader Harry Reid was unable to unite his own caucus sufficiently to come up with a majority in support of even the modest reform that was being proposed at the time. That's one of the reasons, I assume, that Reid's discussions about filibuster reform this time around are even more modest that the 2010 proposals. Despite that, though, it appears as though he'll have trouble putting together a Democratic majority in favor of reform:
Democrats don't have the 51 votes they need in the Senate to change filibuster rules that could make it harder for the GOP minority to wield power in the upper chamber.

Lawmakers leading the charge acknowledge they remain short, but express optimism they'll hit their goal.

"I haven't counted 51 just yet, but we're working," said Sen. Tom Udall (D-N.M.), a leading proponent of the so-called constitutional or "nuclear" option, in which Senate rules could be changed by a majority vote

"We're building the momentum right now," Udall said. "It's hard to say at this point, but I think it's looking very good. The last two years have really helped coalesce people's minds around the idea that we need to change the way we do business."
The problem for Udall and other supporters of filibuster reform is that many veteran Democratic senators remember when the filibuster was a useful tool in their years in the minority.

In the tradition-bound Senate, these veterans aren't thrilled with changing the upper chamber's rules, particularly with the use of the controversial constitutional option — which has never been used to change the chamber's rules.

(…)

All seven Democratic senators-elect — Tammy Baldwin (Wis.), Martin Heinrich (N.M.), Heidi Heitkamp (N.D.), Mazie Hirono (Hawaii), Tim Kaine (Va.), Chris Murphy (Conn.) and Elizabeth Warren (Mass.) — have pledged to support filibuster reform. Sen.-elect Angus King (I-Maine) made filibuster reform a central plank of his campaign.

But Democrats can't count on a number of their "old bulls," as was reflected by a vote just two years ago.

Udall, Sen. Jeff Merkley (D-Ore.) and Sen. Tom Harkin (D-Iowa) proposed a package of reforms for the 112th Congress that would have eliminated filibusters on motions to proceed to new business. Their package also would have required senators wanting to hold up legislation or nominees to actually hold the floor and debate, and shortened to two hours the time that must elapse after a filibuster on a nominee has been cut off.

The package failed in a 44-51 vote, with Democratic Sens. Jim Webb (Va.), Max Baucus (Mont.), Herb Kohl (Wis.), Mark Pryor (Ark.), Jack Reed (R.I.) and Reid voting no. Democratic Sens. Dianne Feinstein (Calif.), John Kerry (Mass.) and Daniel Inouye (Hawaii) did not vote.

Even with Kohl and Webb retiring and Reid supporting filibuster reform this time, there's no guarantee Democrats would be successful — particularly with the use of the controversial constitutional option.
This isn't entirely a surprise. As I've noted before in discussions about the filibuster, veteran members of the majority tend to have a different perspective on the issue of minority rights under Senate Rules than the "young guns" do. They remember  the days when their own party was in the minority, which at this point was a mere six years ago, and they recognize the value of preserving the rights of the minority to have a voice in the Senate.  As I've said before, the dream of many progressives of eliminating the filibuster entirely is simply not going to happen. It's a mechanism that has existed virtually since the first time the United States Senate convened, and there will never be 51 votes to eliminate it completely.
Jonathan Bernstein thinks reluctant Democratic Senators should sign on to radical reform as a way to bring the GOP to the table:
Democratic holdouts are correct to be concerned about the effects of radical reform. Not only will Democrats wind up in the minority at some point in the future and want those protections, but without careful design reform could easily turn the Senate into a second House of Representatives. It's very understandable that individual senators want to protect their own rights and don't want to transfer their influence to their party leadership.

But that's why reluctant Democrats should sign on — and develop their own reform package. Do reluctant Democrats, for example, really believe that a 60-vote Senate is needed to prevent majority tyranny and to preserve the importance of individual senators? They shouldn't; the Senate successfully avoided majority-party tyranny for two centuries before the true 60-vote Senate showed up recently.

What reluctant senators should do is not only sign up for reform but also threaten that they'll vote for radical reform . . . unless Republicans agree to sit down and bargain out a more sensible set of reforms that would preserve the filibuster in many cases (but not all).
The problem with this argument is that this is, in some ways, exactly the type of scenario these Senators were presented with two years ago. The filibuster reform package proposed by Oregon's Jeff Merkley was, in the end, rater modest in its scope and yet it failed to garner enough support to garner the support of the 51 Senators needed to invoke the so-called "nuclear option." What makes Bernstein think that it will happen this time around? In fact, one of the things holding some of these reluctant Senators back is the very act of invoking the "nuclear option" to begin with and the prospect that it could set a precedent that would lead to more frequent, and major, rules changes in a body whose rules have been relatively stable over the years. For that reason alone, long time Senators like Diane Feinstein, who opposed filibuster reform the last time around, may be reluctant to pull the trigger this time and Democratic dreams of filibuster reform may go up in smoke.