Senator From Indiana Ineligible To Vote In Indiana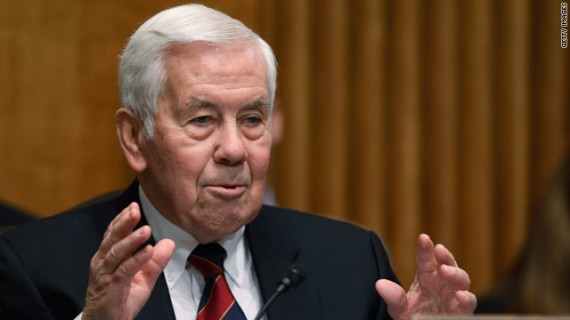 An Indiana Election Board has ruled that Richard Lugar, who has served Indiana in the Senate since 1977, is ineligible to vote in Indiana:
The [Marion County] Election Board has voted 2-1 along party lines to find Sen. Richard Lugar, a Republican, and his wife ineligible to vote in their former home precinct. The two Democrats found that the Lugars abandoned that residence and no longer reside there. However, according to Election Board attorneys, there may be an easy fix — the Lugars could submit new voter registrations that are based on a physical address in the county with which they currently have a connection. That could be a family member's home or, possibly, the Lugar family farm. There is no house on that farm but it might satisfy the requirement.

The GOP board member, Patrick J. Dietrick, said after today's vote that the other members "utterly failed to consider the circumstances of this alleged violation of election law." Today Clerk Beth White's motion said there was no evidence that the Lugars knowingly violated residency requirements in voting previously in their Wayne Township precinct.
This is a slightly different from the issue that James Joyner touched on in his post last month regarding the question of whether or not Lugar is eligible to represent Indiana at all. That issue was resolved at the end of February when the Indiana Election Commission unanimously dismissed a petition filed by several Tea Party groups to get Lugar knocked off the ballot. While the two claims are based on  essentially the same facts, they involve different provisions of the law.
In any case, this appears to be an issue that Lugar can resolve rather easily either be re-registering in another location, or appealing the Board's decision.