Shinzo Abe Murdered
Japan's longest-serving prime minister was killed at a campaign rally. He was 67.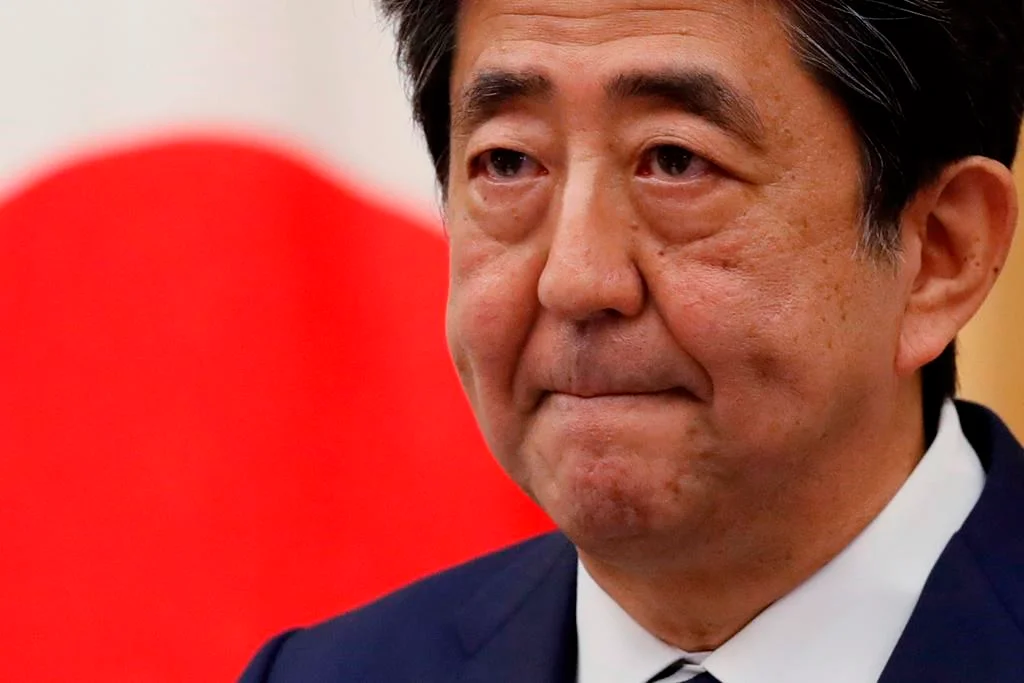 WaPo ("Shinzo Abe, former Japanese leader, is assassinated by gunman"):
Former Japanese Prime Minister Shinzo Abe, a towering political figure at home and abroad, died after being shot at a campaign event Friday, public broadcaster NHK said, shocking a nation where firearms laws are among the world's strictest and gun violence is rare.

Abe, 67, was stumping for a fellow politician from the ruling Liberal Democratic Party in Nara, near Osaka, on Friday morning when a gunman wielding what police described as a homemade weapon fired two shots. Abe sustained injuries to his neck and chest, police sources told Japanese media, and was rushed to the hospital in critical condition.

Hidetada Fukushima, the head of emergency center at the Nara Medical University Hospital, confirmed later in the day that Abe had died. Abe arrived at the hospital at 12:20 p.m. Friday without vital signs, doctors said. They attempted to resuscitate him and gave blood transfusions to stop his rapid bleeding, Fukushima said.

The assassination of Japan's longest-serving prime minister, and a staunch U.S. ally, sent shockwaves throughout the country ahead of elections for the upper house of parliament on Sunday.

Police arrested a suspect, a man from Nara in his 40s named Tetsuya Yamagami, and seized a gun. Yamagami was a member of the Japan Maritime Self Defense Forces for three years, defense officials told Japanese media.

[…]

Abe, who came from a prominent political family, was the youngest person to become prime minister of postwar Japan. His popularity soared after he resigned from office in 2020, and he remained a power-broker who frequented campaign events to support other LDP politicians.

At an emotional news conference Friday before Abe's death, Prime Minister Fumio Kishida declined to describe the motive of the shooter, saying there was not enough information to share.
AP ("Ex-leader Shinzo Abe fatally shot in shock Japan attack"):
Former Japanese Prime Minister Shinzo Abe, a divisive arch-conservative and one of his nation's most powerful and influential figures, has died after being shot during a campaign speech Friday in western Japan, according to NHK public television.

Abe, 67, was shot from behind minutes after he started his speech in Nara. He was airlifted to a hospital for emergency treatment but was not breathing and his heart had stopped. He was pronounced dead later at the hospital, NHK said.

[…]

Prime Minister Fumio Kishida and his Cabinet ministers hastily returned to Tokyo from campaign events around the country after the shooting, which he called "dastardly and barbaric."

[…]

"I use the harshest words to condemn (the act)," Kishida said as he struggled to control his emotions. He said the government planned to review the security situation, but added that Abe had the highest protection.

Opposition leaders condemned the attack as a challenge to Japan's democracy. In Tokyo, people stopped on the street to grab extra editions of newspapers or watch TV coverage of the shooting.

When he resigned as prime minister, Abe said he had a recurrence of the ulcerative colitis he'd had since he was a teenager.

He told reporters at the time that it was "gut wrenching" to leave many of his goals unfinished. He spoke of his failure to resolve the issue of Japanese abducted years ago by North Korea, a territorial dispute with Russia and a revision of Japan's war-renouncing constitution.

That last goal was a big reason he was such a divisive figure.

His ultra-nationalism riled the Koreas and China, and his push to create what he saw as a more normal defense posture angered many Japanese. Abe failed to achieve his cherished goal of formally rewriting the U.S.-drafted pacifist constitution because of poor public support.

Loyalists said that his legacy was a stronger U.S.-Japan relationship that was meant to bolster Japan's defense capability. But Abe made enemies by forcing his defense goals and other contentious issues through parliament, despite strong public opposition.

Abe was a political blue blood who was groomed to follow in the footsteps of his grandfather, former Prime Minister Nobusuke Kishi. His political rhetoric often focused on making Japan a "normal" and "beautiful" nation with a stronger military and bigger role in international affairs.

Many foreign officials expressed shock over the shooting.

Abe said he was proud of working while leader for a stronger Japan-U.S. security alliance and shepherding the first visit by a serving U.S. president to the atom-bombed city of Hiroshima. He also helped Tokyo gain the right to host the 2020 Olympics by pledging that a disaster at the Fukushima nuclear plant was "under control" when it was not.

Abe became Japan's youngest prime minister in 2006, at age 52, but his overly nationalistic first stint abruptly ended a year later, also because of his health.

The end of Abe's scandal-laden first stint as prime minister was the beginning of six years of annual leadership change, remembered as an era of "revolving door" politics that lacked stability and long-term policies.

When he returned to office in 2012, Abe vowed to revitalize the nation and get its economy out of its deflationary doldrums with his "Abenomics" formula, which combines fiscal stimulus, monetary easing and structural reforms.

He won six national elections and built a rock-solid grip on power, bolstering Japan's defense role and capability and its security alliance with the U.S. He also stepped up patriotic education at schools and raised Japan's international profile.
He was a towering figure. Gearoid Reidy, Bloomberg's Japan correspondent, writes, "Shinzo Abe's Assassination Will Scar Japan Forever."
It's hard to think of a more unexpected place for this to happen: Japan prides itself on being a safe society. The impact of sarin gas attacks on the Tokyo subway by the Aum Shinrikyo cult, nearly 30 years on, still reverberate precisely because such incidents are so rare — shootings in particular. The unsolved 2013 killing of Takayuki Ohigashi, the head of a famous restaurant chain shot outside his company headquarters, still linger in memory. Political assassinations are even more extraordinary: The yakuza-related fatal shooting of the mayor of Nagasaki in 2007 might be the only recent corollary.

Random attacks of violence do occur. Recent years have seen an uptick in such events, such as the mass murder of 26 in Osaka last December, where the suspect set a mental health clinic on fire, killing himself in the process; or the knife attacks on Tokyo's subways last Halloween, which mercifully resulted in no fatalities.

While some guns are available in Japan for the likes of hunters, any purchase requires stringent checks. Photos apparently from the scene show an unusual, almost handmade-looking firearm. Last year, a man killed himself in Ibaraki with a gun believed to have been made with a 3D printer. But because of Japan's safety record, security at political rallies is weak. It's not at all unusual to see former prime ministers or other big-wigs campaigning at a street corner or in front of a train station, without a visible police or security detail.

The assassination of Abe will have a resounding effect on the country. While outsiders might think of him as a former politician, he maintained immense influence at home. He led the largest faction in the Liberal Democratic Party, and at just 67, was still in his prime. Many speculated he could have taken another run at the premiership. Even if he didn't, Abe was certainly in place to help decide the next prime minister.
Shocking and sad news, indeed.
His efforts to reform Article 9 were understandably controversial but were in the best interests of Japan and regional security. Like it or not, China has designs on restoring its position as the Middle Kingdom and asserting regional hegemony. It only makes sense that the second-richest and most modern Asian society restore its status as a great power. Indeed, they have very little alternative.