Shocking Obama Revelations from his Student Days! (Or Something)
It is a curious thing, sometimes, to look at how different people interpret events.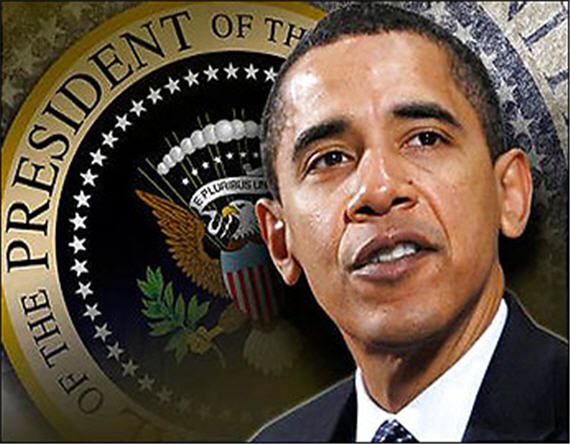 Ironic Surrealism finds an Illinois Daily Herald piece that was an interview of then Harvard student, Barack Obama speaking on the topic of racism.  Here's the scan:
The whole text is transcribed at the link above.  The key passage is as follows:
"Hopefully, more and more people will begin to feel their story is somehow part of this larger story of how we're going to reshape America in a way that is less mean-spirited and more generous," Obama said.

"I mean, I really hope to be part of a transformation of this country."And the future of black people and of America generally? "It depends on how good I do my job," he said.
Ok, so we have here a young man who wants a "less mean-spirited and more generous" country and this leads Jim Hoft to proclaim in a blog post headline:  "Face It, He Hates You… Obama in 1990: We're Going to Reshape 'Mean-Spirited' and Selfish America."
First, I am not sure who the "you" is supposed to be (although rom context I assume he means white people, but he does not elaborate in the post and clearly thinks that the scan and the transcription speaks for itself in some way).
Second, I find it rather remarkable that calling for more kindness and generosity in America is evidence of hatred.  By that standard, by the way, I think we have some other people to condemn.:
George H.W. Bush (by way of Peggy Noonan):  "I want a kinder, and gentler nation."
And let us not forget the ever-popular Jesus of Nazareth, who rather frequently called for generousness and kindness towards others.
I recognize that people over-react to words like "reshape" and "transformation" but seriously:  not only are words like that used weekly from evangelical pulpits, the fact of the matter is that the US needed work on the race front in the early 1990s and still needs such work today.  How pointing that out is  evidence of hatred is beyond me.
This also reminds me of Doug Mataconis' post from the other day:  Attacking Obama's "Radical Past" Won't Work which makes the politics of the situation rather questionable from a strategic point of view.  It also smacks of crude racial politics:  i.e., the inferences that Obama doesn't like white people and that pointing that out is designed to agitate certain segments of the white electorate.
Update:  I see that Stacy McCain thinks that this revelation shows that Obama was proffering a "Critique of Reagan-Bush Policy as 'Mean-Spirited'"–this amuses me because it was Bush who, as noted above, called for a "kinder, gentler nation" two years before Obama's interview.   So I guess Bush was a crazy sixties radical too (something else that McCain accuses Obama of having been in the interview).  Can anyone possibly tell me how calling for an America that "is less mean-spirited and more generous" is any way substantially calling for "a kinder, and gentler nation"?