Should Biden Commit to Being a One-Term President?
David Gergen lives in a fantasy world.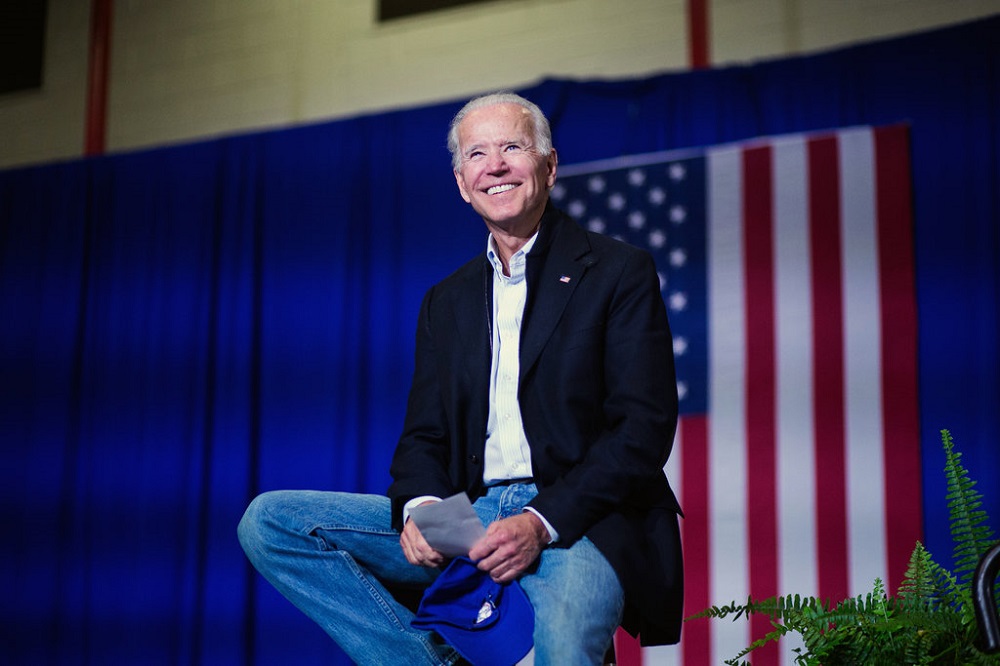 David Gergen says, "If Biden runs, he should commit to just one term."
First, some of what gets slammed as High Broderism but could well be named after him as well:
[F]rom my small corner of the country, I sense that the public's number one priority is different. People want to go beyond getting rid of Trump but are not yet ready for epic new battles over a hard-left agenda. Rather, they are most eager to get the country back on track, restore civility and sanity to our lives and bring a healing to our people.

As the historian Doris Kearns Goodwin noted in a recent visit to the Harvard Kennedy School, Teddy Roosevelt warned in an 1900 essay against the danger of losing our "fellow-feeling" for other Americans. Roosevelt argued that "a very large part of the rancor of political and social strife… arises either from sheer misunderstanding of one section, or one class, of another," or from people being so cut off from each other that "neither appreciates the other's passions, prejudices and indeed, point of view." When we see our rivals as "other," Goodwin argued, we can lose the bedrock of democracy.

Americans feel in their bones that we are dangerously divided — more so than at any time since the Civil War — and they would welcome efforts to pull us back from the brink.

If Biden seizes the moment, convincing the public that he is the best candidate to heal the country, he can turn some of his perceived weaknesses into strengths. Progressives complain that he is too much of a centrist, but if we are to close our divides, don't we need a president who works from the center, not the fringes?

Progressives complain that he pays too much respect to Trump loyalists — like "decent guy" Mike Pence — but if we are to get significant legislation passed in the next term, don't we need respect across the aisle? Critics also argue that he is too old and out of touch with the younger generation, but don't we need a president who remembers how an older generation made politics work?
That's my view of how American politics ought to work as well. But, rather obviously, that's not how it actually works. As much as we'd like it to be otherwise, Washington doesn't run like an Aaron Sorkin screenplay.
First off, we nominate our Presidential candidates through a primary system that is dominated by rabid partisans and ideologues. To the extent a critical mass of the Democratic nominating electorate wants something more centrist than Bernie Sanders or Elizabeth Warren, they almost certainly don't want someone too awfully chummy with Mike Pence or Mitch McConnell. Someone who can work with them? Sure. Someone who likes them and thinks they're good guys? Not so much.
Second, absent some evidence otherwise, there's simply no reason to think today's Republican Party is going to work with any Democratic President, even a relative moderate like Biden. While I don't think he tried hard enough, long enough, Barack Obama made every effort to get Republican buy-in for signature programs like health-care reform. McConnell and company made it their mission to deny him a single Republican vote.
Third, while "restoring civility" is absolutely a worthwhile goal, a President needs a governing agenda. George H.W. Bush ran on creating "a kinder, gentler nation" but had no "vision thing" with regard to domestic policy. He got essentially nothing done as a result.  His predecessor, Ronald Reagan, enacted a major re-alignment of the American political system because he got elected on an agenda and was then able to work with Tip O'Neil and other Democrats by compromising and giving them some of what they wanted.
Eventually, Gergen gets to his titular point:
First, if and when he declares, Biden might break precedent by promising up front that he will serve for only a single term — "one and done," as they say in college basketball. Unlike other politicians who always seem grasping for power, Biden would have a credible argument that he is truly putting country first.

But, the critics will respond, he will automatically become a lame duck, unable to get big things done. So? It is already clear that unless we break out of today's paralyzed politics, the next president will be badly handcuffed.

And committing to one term would also diminish the importance of his age issue. With a single term, he would step down at 81. People might accept that. But trying to go on till 85? That seems beyond the pale.
Again, this would work very well in a movie or television series. I could very much see Jed Bartlett doing this in a 2020 version of "The West Wing."
But on Earth One, this wouldn't work. One-Term Biden wouldn't be seen as a selfless patriot but as a placeholder. Rather than lining up to get his agenda—assuming he actually has one—passed and working to set themselves up for 2028, as they would a normal first-term President, everyone would begin jockeying immediately after Election Day for 2024.
The rest of the column is much the same: perfectly reasonable ideas about how an America that's better than the one we live in should run itself. But, alas.
I like Joe Biden. I wish he'd run in 2016 and been the Democratic nominee. I'd have voted for him more enthusiastically than I did Hillary Clinton.  If he's the Democratic nominee in 2020, I'll enthusiastically vote for him unless the Republicans shock me and nominate Larry Hogan or Jeb Bush or the like.*
As it is, though, I think he's too old for the job, arguably the most stressful in the world. The man was born the year before my parents, both of whom are now dead. And it's not like he's had an easy life; the stresses he's endured personally and professionally take a toll.
The 2020 field isn't even fully formed, much less beginning to sort. I don't have a strong sense of which younger Democrat I'd prefer at this juncture. But it's a huge field and one would think one of the under-60s will emerge as a viable alternative.
________________
*I'm not pledging my vote at this juncture to a non-Trump Republican. But a party that rejected Trump and instead nominated a relative moderate would again be worthy of my consideration.