Should We Trade Our Smartphones for Flip Phones?
As much as we complain about them, they've become indispensable for most of us.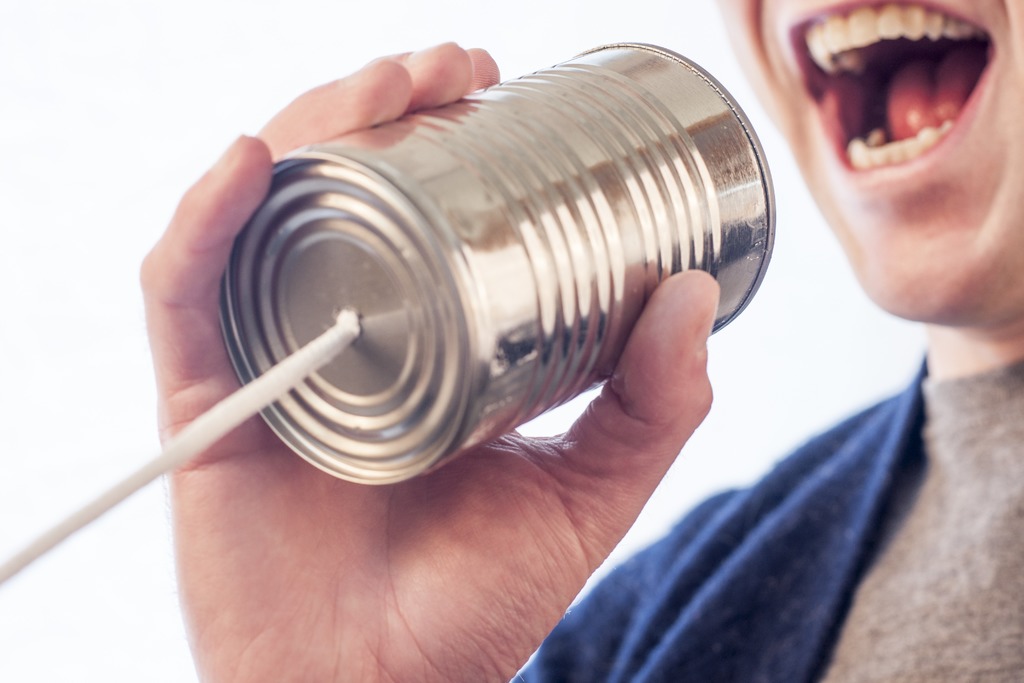 On orders from his editor, The Telegraph's Ed Cumming traded his smartphone for an old-fashioned flip phone for a week to see how it would go. The results were exactly what I would have expected.
The premise of the experiment:
Nokia had sent this device to the Telegraph office. It loomed on the desk: a rebuke and a challenge. The Finnish firm, which once bestrode mobile communications like a colossus but has been diminished in the smartphone era, asserts that these kinds of phones – "dumb phones" – are having a renaissance among the young, who are sick and tired of losing hours of their life to the endless repetitive scroll that accompanies Twitter, Instagram, Reddit and personalised news feeds.

Apparently they crave a simpler way of life, a Shakerish kind of existence where they cannot Snap or TikTok or Crush Candy or Clash Clans or whatever they like to do, but can still arrange their social lives with a phone that does little more than text and call. As of early June, there had been 50 million views on the TikTok hashtag #bringbackflipphones, with creators extolling the virtues of markedly reduced screen time.

"Many smartphone users are beginning to recognise they are spending too much time glued to their devices and have a strong desire to 'be fully present', improving their quality of social connections," says Lars Silberbauer, chief marketing officer of HMD Global, which owns Nokia's phone business.

"While it may be difficult to completely go off the grid for everyone, switching to a classic phone takes you back to basics. Gen Z specifically – a generation that has grown up with the always-on mentality of the internet and social media – are now discovering that it is possible to 'switch off', and, from what we can see, they really like it."

Philosophically, it strikes a chord: many dream of disconnecting and freeing themselves from the tyrannical little rectangle in their pocket. Parents are increasingly concerned about the effect of smartphones on children: just this week, eight schools in the Irish town of Greystones united to ban them. They won't be the last. The problem is that so much of the world demands a smartphone. Not having one is almost wilful, like deciding to hop everywhere on one leg. You can do it, but why would you?

The result is the 2720, a rehash of an old design brought vaguely in line with modern standards. It has 4G – but without the distracting functionality of a smartphone. Another Nokia Flip phone, the 2660, has recently been released in striking pink and green, the better to appeal to the under-30s. Nokia is reporting that its market share of these not-quite-dumb phones doubled between 2021 and 2022; they're also known as "feature phones", somewhat ironically, given that their chief characteristic is the features they lack: you can get Google Maps but not Citymapper, WhatsApp but not Instagram.
I get it. I'm on my phone a lot, although it's hard to know how much. My iPhone sends me "screen time" reports but a lot of my usage is things like streaming music or podcasts and/or navigating with a mapping application. Those are inefficient or impossible with a dumb phone and not the drain on mindfulness that folks are trying to escape.
At the same time, the instant access to distraction has undoubtedly made me more distracted. I find it difficult to read books for long stretches without checking email, messages, etc. And, while I'm not on TikTok or Instagram, I do find myself mindlessly scrolling videos on Facebook. (The algorithm mostly feeds me snippets of stand-up comedians, handyman tips, and clips of interviews from things like the Johnny Carson show.)
Cumming is about three decades younger than me but seems to have a similar pattern.
I am not Gen Z and I wouldn't say I am addicted to my phone in the smoking/gambling sense. I can stop whenever I want to. I just don't want to. Besides, my usage data tells me I only spend an average of six hours a day on the thing. Given I'm asleep for seven or so, that leaves ample time for the less important stuff: eating, working, looking after the family, maintaining basic personal hygiene, reading, googling Arsenal training videos, looking up pictures of my enemies on social media, posting unfunny tweets and doomscrolling the news.

Just the same, we all need a break every now and then. I can't say there weren't benefits to my new not-quite-analogue life. Freed from the tyranny of the snippets of WiFi at Tube stations, I read three novels in a week. None of my friends seemed to notice I had gone. My wife noticed that it was taking me an unusually long time to work. After an initial wobble, I didn't miss any of the social media checking that usually takes up my time.

The problems were the small things: the moments where you realise the extent to which the world has evolved to assume we have a smartphone. I went to Lord's to watch cricket last Friday. The friend who was taking me messaged to ask if I had the Lord's app so he could easily send across my ticket. I did not have the Lord's app, I explained, as I did not have a smartphone. We had to meet in person beforehand instead.

More traumatically, I couldn't file my expenses. There was a time when all you needed was a wodge of receipts, a few different coloured pens and a bold manner. Today it's like hacking into the CIA, and you need an app to send you a message confirming you are who you say you are. My calendar is on my phone – I sailed through one missed appointment oblivious. I couldn't do my online banking, couldn't send a restaurant a DM asking for a table, couldn't post a Twitter request for case studies of people who have given up their smartphones.

I couldn't play games, other than the hellishly reimagined upgrade to Snake, on the flip phone. I couldn't order a cab or buy stuff off Amazon. I couldn't listen to music or podcasts, which made walking less appealing, although not as much as not being able to track my beloved steps – having averaged 13,000 a day so far this year, I worry that my week off will make a serious dent in my numbers. While there is a camera on the flip phone, it is grainy; I couldn't show colleagues unsolicited pictures of my children "being cute", although oddly they didn't seem to mind.
My first thought when Cumming mentioned filing his expenses was that he could just do that on a laptop. But, yes, two-factor authentication is a thing and getting a text message is far easier than the alternatives—assuming there's even an alternative. I do think we forget just how integrated the expectation that we all have a smartphone has become into our everyday existence.
And the pandemic has accelerated that trend. While paper menus have made a comeback, companies increasingly expect that you do the administrative work they used to pay somebody to do and to save them the cost of printing by being able to produce tickets, receipts, and the like electronically.
In less than a week, my lack of smartphone began to impede my job. Some complain that their smartphone tethers them to their work, but it also liberates you from your desk. My job is basically reading, writing and talking to people on the phone. I can do all of it with my iPhone, and none of it with the flip phone. On the sixth day of my trial, an interviewee asked if I could call him on WhatsApp as he was abroad. The flip phone doesn't let you call through WhatsApp. I cracked and switched my SIM card back.
Obviously, being a features reporter for a major newspaper is an edge case. Those of us in the information industries are going to rely on information technology more than the average person. Still, it would be a major step back not to have the world's information—and, yes, a seemingly infinite source of entertainment—at one's fingertips.
Cumming agrees:
Not having a smartphone is time-saving and convenient, but not nearly as time-saving and convenient as having one is. By the end of the week, I concluded that having a less sophisticated phone was more like riding a horse: an old-fashioned way of doing things that has plenty to recommend it but perhaps better saved for the weekends. For the commute, a car is preferable.
Indeed.
I try to put the phone away during downtime, but it requires active effort to not constantly reach for it. We're away at the beach for a few days, and I actually deleted the app for my work email* from my home screen because I'd otherwise just reflexively check it. And, while I have my phone with me—indeed, all* of us do—when we're out by the water, I keep it in the beach bag and only pull it out when I actually need to look something up.
____________
*We switched a few days ago from using Google's suite to Microsoft's, which has the advantage of making this possible. For the last several years, I've used the Gmail app to check both my personal and work email and usually had it in "All Inboxes" mode, which simply integrated the two.
**My wife had gotten her kids iPhones when they turned 13 and I followed suit with my oldest. We broke down and got my youngest, who turns 12 this week, one near the beginning of this academic year, mostly because of some logistical challenges that made being able to be in touch at a moment's notice important.