Shutdown Leads To Toilet Paper Shortage At Air Force Academy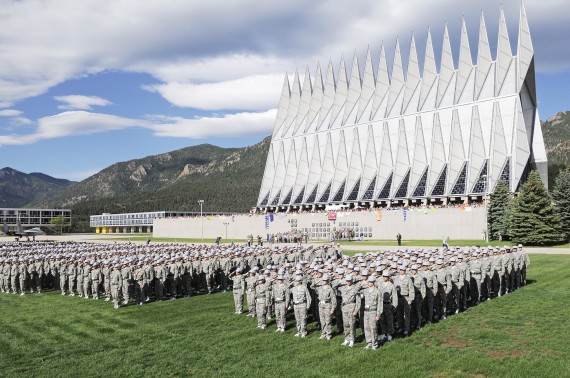 Cadets at the Air Force Academy may be facing a problem in the near future:
COLORADO SPRINGS, Colo. — As the federal shutdown ground into its third day on Thursday, Fort Carson civilian workers voiced their frustrations with a noisy protest at the post's main gate.

Dozens of members of the American Federation of Government Employees chanted about ending the shutdown, eliciting baritone honks from passing 18-wheelers.

There's been sadness and fear to go with the anger, said Albert Rivera, vice president of the union's chapter on Fort Carson.

"We've seen a lot of tears," he said.

How important are those 5,000 furloughed civilian Defense Department workers in Colorado Springs?

Ask Air Force Academy cadets who ran into serious shutdown trouble. It seems the civilian worker who orders toilet paper was off the job, causing a crisis while supplies were obtained.

"We hope it doesn't go on for too much longer," said Lt. Gen. Michelle Johnson, the academy's superintendent.
Printed copies of the Congressional Record would seem to be an appropriate substitute.
H/T: Jeff Quinton