Signs Our Government Is Broken: The Judicial Vacancy Problem
As of today, there are 75 vacant Federal Judgeships, including one that has been open for seven years.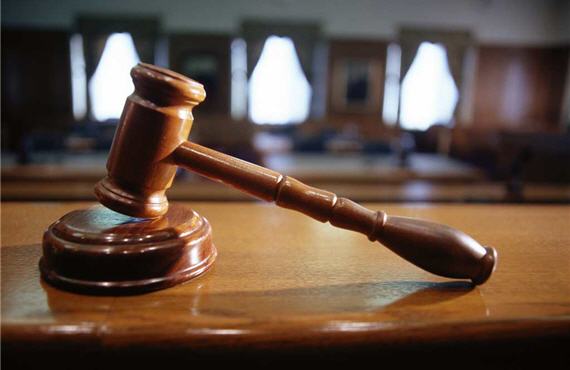 Late yesterday the White House announced a nomination to the Court of Appeals for the District Of Columbia Circuit, but that's not the news that stood out to me. Consider this from Lyle Denniston:
The D.C. Circuit Court currently has three vacancies, but there is continued opposition among some Republicans in the Senate to filling those vacancies.  One of the open seats — formerly held by now-Chief Justice John G. Roberts, Jr. — has been vacant since Roberts was elevated seven years ago.  The other two seats have been vacant four years and one year, after sitting Circuit judges took senior status, while remaining on the Court for some continuing service.
Seven years. Going by this list from the Administrative Office Of The United States Courts, that makes Roberts' seat the longest current vacancy in the Federal Judiciary, but it's only one of 75 Circuit Court or District Court Judgeships that have not been filed going back as far as (not including Roberts) 2008. Of those, there are 30 pending nominations, but that doesn't necessarily count the positions for whom someone was nominated only to see the nomination die when the Congress to which it was submitted comes to an end. In other cases, the nominee has simply requested that the nomination be withdrawn, sometimes no doubt simply out of frustration over the Senate's inability to act on what is one of its Constitutional functions. Many of these judges who retired continue to serve in Senior Status and, since there are not enough judges to go around in many Districts and Circuits, that means their workload likely isn't all that much different than it was when they were actively serving on the bench. Indeed, former Supreme Court Justice Sandra Day O'Connor has herself served as a Substitute Judge on Appeals Court panels when vacancies, vacations, or leaves of absence have left a particular Court short of the three judges needed for a panel. Even with these resources, though, the judicial vacancy problem  means that dockets around the country are more crowded, that cases move far slower through the system, and that justice is delayed for many people.
We all know the reasons for this, of course. Starting in the Bush Administration the judicial nomination process became more politicized and more contentious. Where the filibustering of a judicial nominee used to be a rarity, it soon became commonplace. At one point while the GOP still controlled the Senate, there were some Senators considering what has been referred to as the "nuclear option," which essentially would have involved a ruling by the Senate Parliamentarian, or the President of the Senate, that filibusters of judicial nominations is not permitted by the Constitution. It was a move that would have set off a contentious battle between Republicans and Democrats that likely would have ended up in the Courts themselves, but it was averted when a deal reached by the so-called "Gang of 14" led to a cooling of tensions and allowed at least some of the nominations to move forward. It wasn't a perfect deal, though, and it didn't really do very much to break the backlog of judicial nominations, or prevent perfectly qualified nominees like Miguel Estrada from being railroaded out of an appointment. Because of that, here we are, at least 75 benches are empty and Senate action on judicial nominees, which used to be pro forma at least for District Court and (most) Circuit Court nominees, is now a rare event because the majority can't garner the votes to bring the nomination to the floor.
The blame for this goes around completely equally. Republicans blocking Obama nominees are merely doing the same thing that their Democratic counterparts were doing in the Bush Administration. Yes, there is a certain amount of hypocrisy in having them do the same thing they were complaining about just 5 or 6 years ago, but then their allies across the aisle are now complaining about the same thing they were doing 5 or 6 years ago. Perhaps the nuclear option would have been the best option. It  would have solved the vacancy problem rather easily. At the very least, some kind of reform of the filibuster that limits its use in judicial nominations, and other nominations for government positions, would seem to be necessary.
John Roberts left the D.C. Circuit Court of Appeals and became Chief Justice of the United States on September 29, 2005. That was 2,453 days ago. The seat he occupied is still empty. If that's not a sign that there's something wrong here, I don't know what is.