SmartPhone Bleg: Blackberry vs. iPhone
I've got to get a new BlackBerry or move to the iPhone and am looking for suggestions.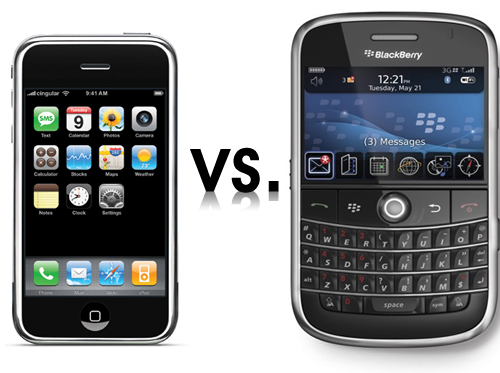 I've been meaning to trade in my three-year-old BlackBerry Curve 8300 for some time now and a new policy at the office is forcing me to hurry up and do it.
My free choices:
Alternately, I can wait for either the iPhone 4 16GB or 32GB to come in stock and pay a sizable sum out-of-pocket for the device.
Caveat:  Network is not a consideration.   I'm stuck with AT&T regardless.  And Droid isn't an option, either.

I mostly use the BlackBerry for email, although I'd probably do more web browsing on it if it didn't suck at that task.  I like the keyboard.
Is it worth the learning curve to move to the iPhone?   If so, is the 4 series model worth waiting for?  A $200 out-of-pocket expense is something I can absorb and ultimately write off on my taxes, so I'm willing to do it if the difference is phenomenal.
And how is the app war going?  Is this something that even matters to a 40-something who isn't interested in having vampire wars?