Smoke and Mirrors on Health Care
The White House clearly doesn't have a plan beyond attacking Obamacare to score political points.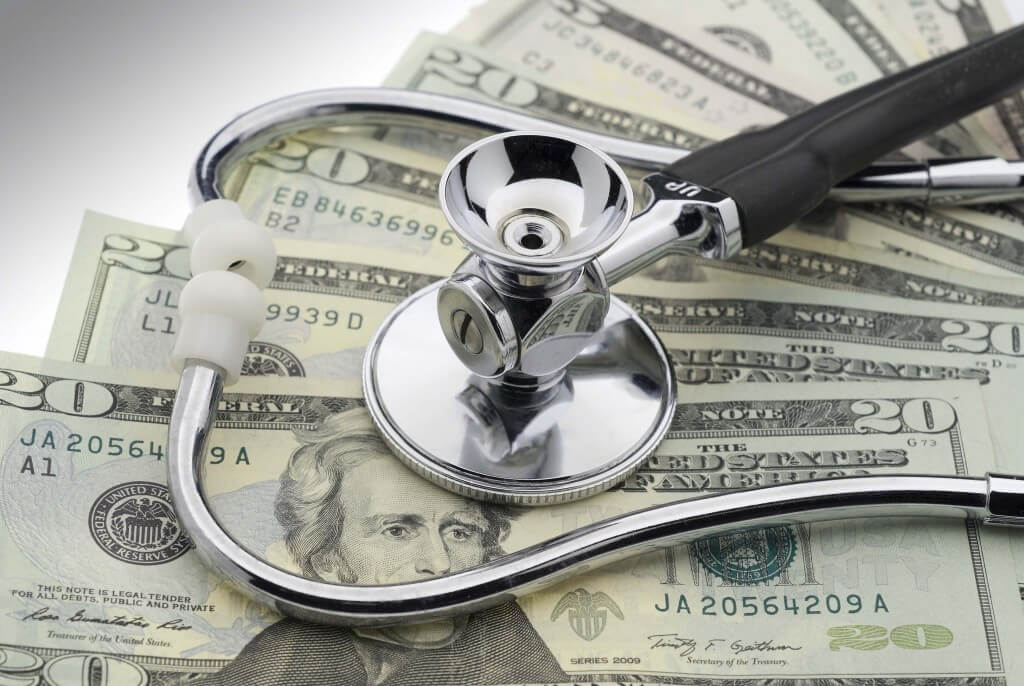 In the context of Trump declaring he would seek to have the ACA struck down (as James Joyner noted last week), Tthe Acting Chief of Staff had the following to say on Sunday:
Acting White House Chief of Staff Mick Mulvaney claimed Sunday that if the Trump administration succeeds in striking down the entirety of the Affordable Care Act in court, millions of Americans who have health coverage because of the Obama-era health law will not lose their insurance. But with no clear GOP replacement plan, Mulvaney provided few details on how he could make such guarantee.

On "This Week," ABC News Chief White House Correspondent Jonathan Karl asked Mulvaney whether he could provide such a guarantee for the millions of people who enrolled through HealthCare.gov, including those with pre-existing conditions and the people under the age of 26 enrolled under their parents' plans.

"Yes and here's why," Mulvaney said Sunday. "Let's talk about pre-existing conditions, because it gets a lot of the attention and rightly so. Every single plan that this White House has ever put forward since Donald Trump was elected, covered pre-existing conditions."

But beyond pre-existing conditions protections, Mulvaney did not address how the 8.4 million Americans who have coverage through HealthCare.gov and state exchanges would all maintain their coverage under a potential GOP replacement plan.
First, color me shocked he had no details.
Second, of the amazing things about such claims is that they basically consist of an odd formula of getting rid of the ACA while somehow keeping all the good things about it.
This made me thing of Trump's Tweet from last week:
The Republican Party will become "The Party of Healthcare!"

— Donald J. Trump (@realDonaldTrump) March 26, 2019
However, as per WaPo:  For Trump's 'Party of Healthcare,' there is no health-care plan
Senate Republicans, who were caught off guard by Trump's rapid shift to focus on health care last week, said the White House would need to make the first move by putting forward its own proposal. But administration officials said nothing firm is in the works.

Senate Majority Leader Mitch McConnell (R-Ky.) — acutely aware of the perils that health care poses for Republicans — does not intend to wade extensively into the issue, senators and aides said, even as Trump has revived his fixation on a campaign promise to eliminate former president Barack Obama's health-care law.

Nor does Senate Finance Committee Chairman Charles E. Grassley (R-Iowa), whose panel would be central to any such debate. When asked whether the two Senate committees overseeing health-care policy are planning to draft a replacement proposal for the Affordable Care Act, Grassley responded flatly: "No."

"Obamacare is something that's not going to be replaced unless the courts would declare it unconstitutional," Grassley said in an interview. "You won't know that for a long time."

[…]

That tweet — in which Trump proclaimed "The Republican Party will become 'The Party of Healthcare!'" — was how McConnell learned the president was interested in taking up the issue again, according to an adviser to the majority leader, who spoke on the condition of anonymity to describe internal GOP interactions.
It is, of course, blatantly obvious that there will be no health care legislation out the current Congress.  Indeed, the ACA was only passed because the Democrats (briefly) had a 60-vote majority in the Senate.
This is one of those areas in which I am simply amazed that supporters don't see this for the scam that it is or that any self-respecting individual could go out and defend this kind of stuff as a member of the administration.  I understand that all politicians make promises that they may not be able to keep and that they pursue courses of action because their supporters want them to do so, but Trump's willingness to engage in these kinds of flights of fancy is remarkable.  It isn't even that they are quixotic, it is they do not make sense after a few moments of basic reflection.  I mean, yes, there is a chance that the ACA could be further eroded in the court (maybe even a chance it would be struck down, although I doubt it).  But the notion that it would be struck down, then replaced with something different (but somehow the same), and that the GOP would become the "Party of Healthcare" is unicorn-ville.
After all, they controlled Congress for two years, and where was the big ACA fix?
I know people cleave to their tribe, but this kind of stuff truly baffles.