So, no More Golf for POTUS?
Forget the imperial presidency. Welcome to the indolent presidency.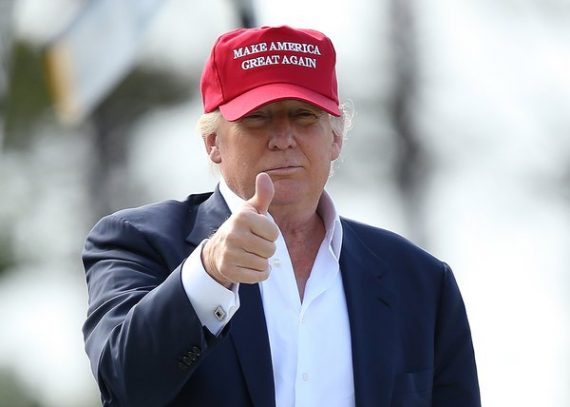 I happened to hear the following during Monday's press briefing by Sean Spicer:
As the Vice President said on Saturday, President Trump will never stop fighting for those families who are facing impossible choices every day as their premiums and deductibles continue to skyrocket.  He won't rest until we have fixed this.
Upon hearing the bolded sentence, all I could think of was:  does this mean no more golfing trips to various Trump courses nearly every weekend?*  How about less time watching cable TV or going on twitter-rants?
Now, on the one hand, I recognize that is a snarky answer.  (And, further, I do not object to a president playing golf–although one has to admit this particular president plays a remarkable amount).* At a minimum, from the outside, Mr. Trump does not exactly project an imagine of tireless work to solve America's problems, despite his constant declarations of success.
On the other hand, however, this is a truly maddening statement insofar as it is a blatant untruth and is representative of the irresponsible nature of this administration.  There is no discernible evidence of effort by the President or his staff that actual work is being done on this issue, let alone the type that would indicate he is tirelessly engaged on the subject.  It is disheartening that many of his supporters cannot see this.
While I am not surprised by it, I can't help but be constantly struck by this kind of thing. Further, it is evidence to support the general indolence of this president (to go along with irresponsibility, incompetence and ignorance).** I suppose that the statement by Spicer is the kind of vacuous platitude one expects from any press secretary, but in the past it would have least meant that it was likely that real attention was being given to a subject.  It is clear, however, that this is not the case in the current administration.   First, the administration did not come to office with even the hint of an actual plan for health care, just vague rhetoric.  Second, when the House finally passed a plan, the White House celebrated like it had won some major victory (back to the "ignorance" part).  Third, however, just this week the President reportedly criticized the plan (a dash of incompetence?  another illustration of ignorance?).
It is as if he not only isn't not working tirelessly, but not working at all on the subject (and wouldn't even know how to do so in any event).  Granted, one may be quite glad that little actual work is being done on this subject by this White House.  Still, it is an illustration of the fact that we elected someone wholly unfit for the job, and this is just one more reminder.
I will conclude by noting that indolence is preferable to energy in many ways–although the fact that some many key positions in the federal government remain unfilled (and not because of lack of confirmation, but because of lack of nomination) is problematic, to say the least.  See this database via WaPo for details.   At a minimum, it might behoove the president to work a few weekends instead of golfing to work through those lists of nominations (and that is not snark–I am quite serious about that).
One thing is for certain:  Jared Kushner can't do all those jobs.***
—
*"Since taking office on Jan. 20, 2017, Mr. Trump has reportedly been on the grounds of his golf courses 24 times since becoming President, and that's as of June 10. He previously was on pace to visit his golf clubs more than 650 times in an eight-year presidency. He's currently on track to play 387 rounds in office over eight years, assuming he wins re-election and completes both terms." (Source).
**I keep coming back in my own mind to these four I's:  irresponsibility, indolence, incompetence, and ignorance–this bit of alliteration captures a remarkable amount about this president.  One could also add a fifth, after a fashion: an imaginary legislative agenda (because I don't actually see much in the way of any substance on health care, taxes, etc., despite bravado on these subjects from Mr. Trump).
***Since I started with snark, I guess I might as well end with some.