Social Conservatives Leading Effort To Block Legalization Of Sunday Alcohol Sales In Georgia
The success of Christian conservatives in blocking efforts to legalize Sunday alcohol sales in Georgia demonstrates why concentrating solely on national politics is a mistake.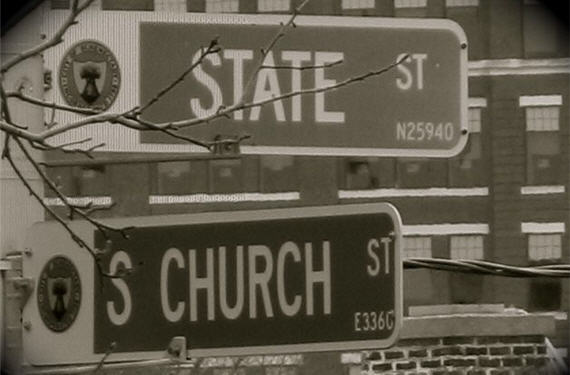 This strikes me as perhaps one of the most patently silly stories out there right now:
The latest attempt at Sunday alcohol sales legislation in the state Senate appears to be in trouble.

Opposition, especially from Christian conservatives, could prevent a Senate vote this year on a bill that would give Georgia communities a vote whether to allow Sunday beer, wine and liquor sales at stores.

(…)

In the past, Republican lawmakers have blamed the bill's defeat on Sonny Perdue, a Christian conservative who vowed to veto any Sunday sales legislation while he was governor. Gov. Nathan Deal, who took office in January, said he would sign the legislation.

Georgians in many parts of the state can already buy alcoholic beverages on Sunday at bars, restaurants and ballparks. Georgia is one of three states with a total ban on Sunday sales at stores.

(…)

The Christian Coalition has made it clear that Sunday sales will be an election-year issue. The Georgia Chamber of Commerce, which supports the bill, will include it in its scorecard rating lawmakers.

Rogers' comments Monday bolstered the spirits of Jerry Luquire, president of the Georgia Christian Coalition.

"I can only say that the grass roots have been heard from, along with local elected officials who don't want to have to decide whether to put this issue on their ballot," Luquire said.
Here's an idea. If you don't like the idea of buying beer, wine, or liquor on Sundays, then don't buy beer, wine, or alcohol on Sundays. There is no rational basis for religious conservatives to force their own ideas of how Sunday's should be spent on the rest of society.
This is one reason why focusing solely on national politics when it comes to issues about how closely allied libertarians/fiscal conservatives should be with social conservatives is a mistake. The power of social conservatives to implement their agenda at the national level is actually pretty limited. Federal funding for abortion and judicial appointments are about as far as they can go in Congress, and even that isn't always very far. At the state and local level, though, the ability of  social conservatives to use the force of the state to enforce their vision of the "moral" society is far more prevalent. It's why I don't necessarily buy the "leave it to the states" argument when it comes it issues like abortion and gay marriage because, depending on the state, that could turn out very badly indeed.