South Carolina Legislator Calls For State To Adopt Its Own Currency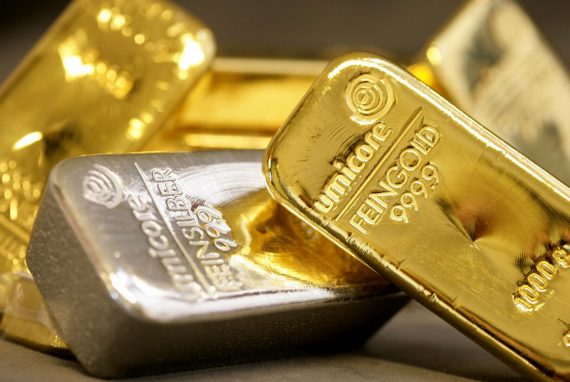 Are the winds of secession blowing throw the Palmetto State for the third time in history? Perhaps not, but one South Carolina legislator is calling on the state to create its own currency in case the Federal Reserve collapses:
Continuing a pattern of attempts to assert South Carolina's independence from the federal government, State Sen. Lee Bright, R-Roebuck, has introduced legislation that backs the creation of a new state currency that could protect the financial stability of the Palmetto State in the event of a breakdown of the Federal Reserve System.

Bright's joint resolution calls for the creation of an eight-member joint subcommittee to study the proposal and submit a report to the General Assembly by Nov. 1.

The Federal Reserve System has come under ever-increasing strain during the last several years and will be exposed to ever-increasing and predictably debilitating strain in the years to come, according to the legislation.

"If there is an attempt to monetize the Fed we ought to at least have a study on record that could protect South Carolinians," Bright said in an interview Friday.

"If folks lose faith in the dollar, we need to have some kind of backup."

The legislation cites the rights reserved to states in the Constitution and Supreme Court rulings in making the case that South Carolina is within its rights to create its own currency.

"The Supreme Court of the United States has ruled that the states may adopt whatever currency they desire for the purposes of performing their sovereign governmental functions, even to the extent of adopting gold and silver coin for those purposes while refusing to employ a currency not redeemable in gold or silver coin that Congress has designated 'legal tender.'…" Bright's legislation states.

The legislation claims "many widely recognized experts predict the inevitable destruction of the Federal Reserve System's currency through hyperinflation in the foreseeable future."

Per the legislation, South Carolina's new currency could consist of "gold or silver, or both."
It might surprise some, but there's nothing about this proposal that would be unconstitutional. The Constitution does not bar the states from creating their own currency, and only provides, in Article I, Section 10, the following:
No State shall enter into any Treaty, Alliance, or Confederation; grant Letters of Marque and Reprisal; coin Money; emit Bills of Credit; make any Thing but gold and silver Coin a Tender in Payment of Debts; pass any Bill of Attainder, ex post facto Law, or Law impairing the Obligation of Contracts, or grant any Title of Nobility.
So, as long as they only use gold or silver, there's nothing prohibiting from South Carolina from creating its own currency. Whether that's a good idea from a policy point of view is another issue.