Spirit Airlines Gives Us A Lesson In Really Bad Public Relations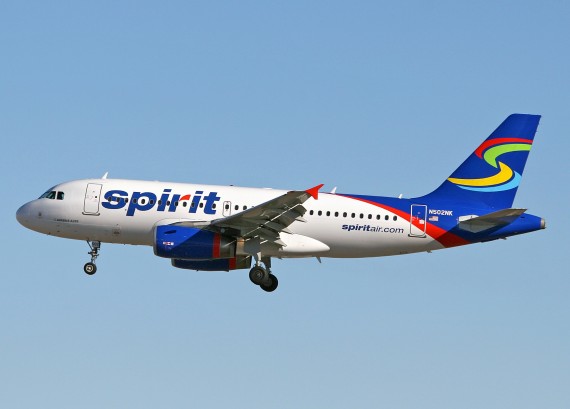 Let's say you're running a mid-level airline during a time there's a slow economy and one of your customers wants his ticket price refunded. Let's add in the fact that this customer is a 76 year old Vietnam vet in the advanced stages of esophageal cancer. What do you do? Well, if you're Spirit Airlines, you do the absolutely dumbest thing you can think of:
After a weekend of brutal publicity over its refusal to grant a dying Vietnam vet a $197 ticket refund because his doctor forbids him to fly, Spirit Airlines issued has a simple response:

"No."

The terse, one-word retort from company spokeswoman Misty Pinson appears to have grounded any hope that Jerry Meekins, 76, of Clearwater, Fla., might get his money back. Meekins bought the ticket to Atlantic City last month so he could see his daughter before she had surgery of her own. But when his esophageal cancer left his immune system too ravaged for travel, all the airline offered him was another ticket.

"What are they going to do?" Meekins asked the Tampa Bay Times. "Fly my casket up to Atlantic City?"

"Spirit airlines is the most ruthless, uncaring airline that shows callous disregard for its customers and, frankly, [CEO] Ben Baldanza would agree with this statement about his own airline," Kate Hanni, executive director of airline watchdog group FlyersRights.org told FoxNews.com. "They are a low-cost air carrier and all they want to do is grab those revenues at all costs. But when passengers need one ounce of customer service, forget about it!"

The airline, which has angered consumer groups with its pioneering charges for carry-on baggage and $5 fee for having a boarding pass printed at the airport, claim the no-refunds approach allows the airline to pass savings on to customers.

"At Spirit, we treat all of our customers equally and with respect," the Fort Lauderdale-based carrier said in a statement Friday. "That means our non-refundable fares are non-refundable – for everyone.

"We are very saddened to hear about Mr. Meekins' diagnosis and sincerely hope his health improves and that we have the opportunity to serve him again on his current ticket and many more flights."
Yes, corporate flack, I understand you have rules and I even understand why you want to have those rules. But do you understand the concept of really bad publicity? There are always ways around these rules, all it would take it one manager with the brains to realize that this is not the kind of attention the company needs over a measly $197. Apparently he or she is on vacation this week.
I wrote about a similar situation back in November involving U.S. Airways. In that case, the airline relented and refunded the money. One would think someone at Spirit would end up doing the same thing in the end.
Found via Twitter