Stephen Moore Needs to Read a Book on Rosa Parks
Sigh.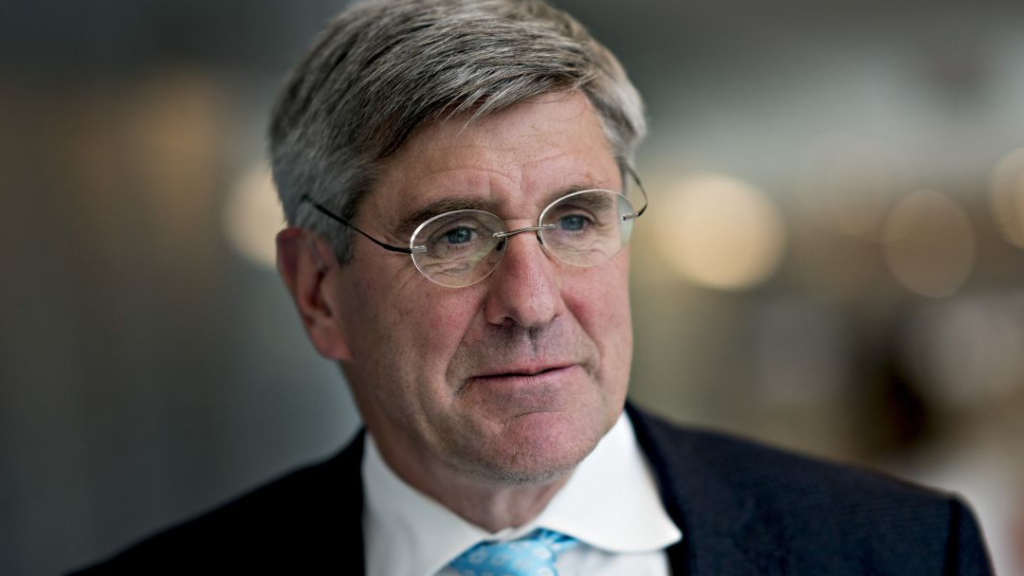 Via Politico: 'We need to be the Rosa Parks': Trump ally plans Wisconsin protest of coronavirus restrictions.
Stephen Moore, a member of President Donald Trump's council to reopen the country, said he is helping to plan a "drive-in" to protest Wisconsin's stay-at-home orders.

"They're going to shut down the Capitol — shh, don't tell anybody," Moore, a Trump ally who also serves as an outside economic adviser to the president, said in a video posted to a libertarian think tank's YouTube page earlier this week. "We need to be the Rosa Parks here and protest against these government injustices," he added.

Protesters in Wisconsin announced a "Freedom Rally" to be held on April 24 after Gov. Tony Evers on Thursday extended the state's stay-at-home order until May 26.
On the one hand, and to try and be super-fair (overly so, actually) for a second: I understand that "Rosa Parks" is a metaphor for standing up to injustice (as her name should be) and that Moore appears to think that these stay-at-home orders are a violation of people's rights. He cites in the video (which I only watched for a few minutes, I will confess*) the right to assemble and to petition the government to redress grievances. And, I will allow, those are seriously important rights.
To continue to be fair on the other, there's a problem here (well, several). First, Rosa Parks was protesting systemic, institutionalized racism that had been codified into law for decades (which had been preceded by centuries of slavery). She was not protesting the extension of social distancing on her bus during a pandemic after roughly a month of it being in practice.
There is also the fact that at a similar protest in Michigan this week we saw Confederate battle flags on display. Not exactly on-brand for modern-day "Rosa Parks."
I accept that there is a debate to be had about how long, and how strict, the current stay-at-home orders should be. I fully understand that certain workers are not able to work (although I am not sure that Moore is especially concerned about, say, the barbers who currently are no earning income–but perhaps that was else in the rather lengthy video).
I would note, too, the "drive-in" that he mentions is an illustration of both the right to assemble and to petition government. As such, what rights are being violated?
There is a legitimate public policy debate to have to balance stay-at-home/various social restrictions to slow transmission of the virus and the fact that such restrictions are costing people income needed to pay their bills. The problem is that these protests are conveniently aimed at states with Democratic governors. I am not sure that the stay-at-home orders in Wisconsin are all that different than the one here in Alabama, yet Stephen Moore is not calling for a new Rosa Parks to visit Montgomery at the moment (thank goodness, for a variety of reasons).
Indeed, the Trump administration has called for social distancing and a limitation on large gatherings (which makes Trump's LIBERATE tweets all the more bizarre/brazenly partisan). Further, Moore is on Trump's reopening council meaning he is working for the administration that has also supported stay-at-home and social distancing polices. The reason that the federal government has a council to reopen America is because America is largely closed, and in no small part because of federal guidelines.
I was not impressed with Moore when he was floated as a member of the Fed and I continue to be unimpressed. As I wrote at the time:
He is not an economist, he is an ideologue and a pundit.  He is not fit for the position to which Trump wishes to nominate him.  But, of course, Trump's approach to complex issues is far more driven by pundits than experts.
Alas, an evergreen observation in that last sentence.
When asked about all of this during yesterday's episode of Aló Presidente, Trump provides mostly word salad:
The focus on Democratically-run states is obvious (as is the fact that Trump didn't even try to answer the Rosa Parks part of the question). The part about Virginia (also going back to the tweets) is especially misleading and irresponsible because the new gun control legislation passed in Virginia has nothing to do with the pandemic or the stay-at-home orders. But Trump is helping to stir up dissent and protest among the more fringe elements of our society with these kinds of assertions.
Back to Moore, he promised the following:
Moore said in the video he had spoken to an unnamed donor in the state who promised to "pay the bail and legal fees" for anyone who gets arrested during the rally
Somehow, I have my doubts about this. If they want to remain anonymous now, how will those arrested (assuming that even happens) going to know whom to call to get their fees paid? This is all just so much nonsense.
---
*The part I watched came across as an old white guy version of dorm room philosophy, TBH.