Stephen Moore Withdraws From Consideration For Federal Reserve Board
Another one bites the dust. And another one gone, and another one gone, another one bites the dust.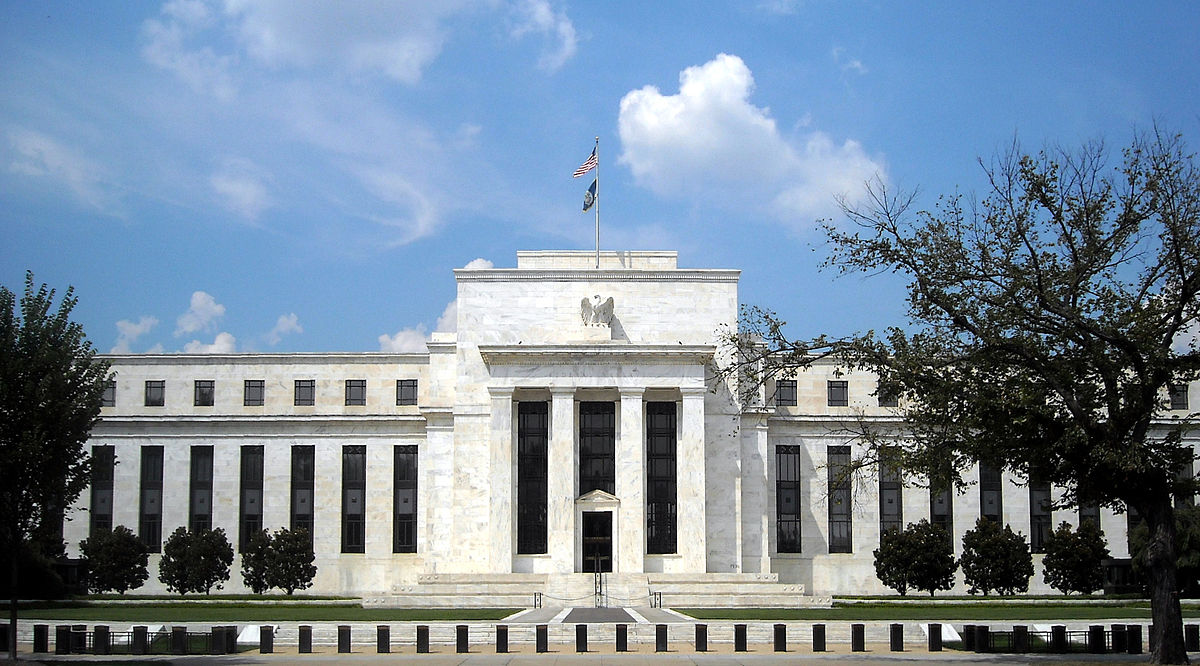 Stephen Moore, the conservative economist and television pundit who had been named by President Trump for a seat on the Federal Reserve Board, has removed his name from contention for the nomination:
President Donald Trump announced Thursday that conservative commentator Stephen Moore has withdrawn as a candidate for the Federal Reserve, a stinging blow to the president's efforts to install political loyalists at the central bank.

"Steve Moore, a great pro-growth economist and a truly fine person, has decided to withdraw from the Fed process," Trump tweeted. "Steve won the battle of ideas including Tax Cuts…and deregulation which have produced non-inflationary prosperity for all Americans. I've asked Steve to work with me toward future economic growth in our Country."

Another Fed pick, Herman Cain, also withdrew from consideration recently. The president had declared both men to be his preferred choices for the Fed even before the White House and the FBI had completed vetting them, but both faced stiff opposition from Republicans in the Senate.


Moore, who like Cain was never formally nominated, is withdrawing after a chorus of GOP senators expressed doubt that he would be able to secure enough votes to be confirmed, given his past comments that demeaned women. Sen. Joni Ernst (R-Iowa), a member of the GOP leadership, raised the most emphatic criticism, calling some of his previous writings "ridiculous."

Senate Republicans were told that Moore would be pulled on Thursday morning, one senator said.


Trump's selection of two overt political allies had set off alarms among lawmakers that they would erode the Fed's political independence by focusing on the president's reelection prospects rather than on what's best for the long-term health of the economy. Moore has consistently defended the president on TV and in his writings, and Cain formed a super PAC last year to promote Trump's agenda.


That concern was stoked, in part, by Trump's relentless attacks on Fed Chairman Jerome Powell and the central bank since last July for pursuing a campaign of interest rate hikes, a policy that has been all but abandoned.


But both Moore and Cain stepped down mainly because of issues with women; Cain has been accused of sexual harassment in the past, and Moore has written disparagingly of women.
Here are Trump's tweets on the announcement:
Moore, of course, was one of two controversial nominations to the Federal Reserve that President Trump made in March to much criticism. The other, of course, was former Godfather's Pizza CEO and Republican Presidential candidate Herman Cain, who withdrew his own nomination last week after weeks of controversy that resulted in at least four Republican Senators saying that they would vote against him on the House floor.
In Moore's case, there was also controversy resulting from the revelation that he owed at least $300,000 in taxes related to child support payments to his ex-wife and the fact that many of the views he'd expressed about monetary policy in the past were decidedly out of the mainstream even in conservative circles. Things became worse for Moore in the last week or so when his history of controversial and insulting remarks about women became public knowledge. Unlike Cain's nomination, though, there was not an immediate rejection of Moore on the part of Senate Republicans that we had seen in that case. Nonetheless, rumors circulated on Capitol Hill that several Republicans, including several of the GOP's female Senators, were becoming skeptical about the ability of Moore to get through the Senate unscathed. This was especially true given his history of becoming combative under questioning, something that arguably would not go over well at a confirmation hearing.
The news of Moore's withdrawal came hours after The Wall Street Journal and Bloomberg published stories in which Moore was quoted as saying that he was not withdrawing and that he had the President's full support. Obviously, that was not true. The White House has yet to name a replacement nominee for Cain, but they will now be required to name a second one to replace Moore. If they know what's good for them they'll find candidates who are actually qualified for the respective positions rather than political hacks. I'll leave it to the readers to determine how likely that is.