Stupid Poll Tricks
Polls matching President Obama against potential Republican contenders are entertaining but not informative.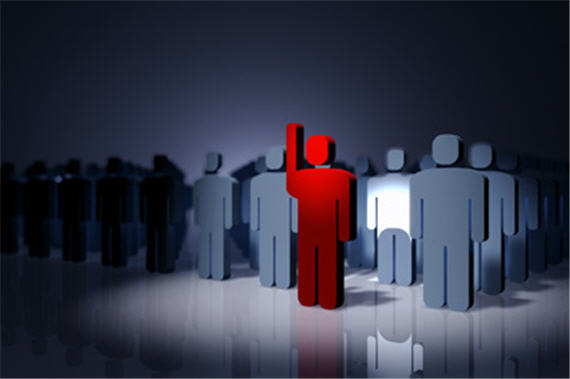 While some Republicans continue to fantasize about running Jeb Bush in 2012, the latest Fox News poll [PDF] shows him getting demolished, 34 to 54, in a hypothetical match-up with President Obama were the election held today.
As always when these silly polls come out, I remind readers that the election won't actually be held today. That's a significant fact, especially this far out. Most notably, we haven't had a campaign yet. Which means that all we're gauging with these polls is some combination of name recognition and fuzzy favorability.
From the same poll, here are the percentages of registered voters and Republicans, respectively, who think the various Republican candidates whose names have been mentioned as possible 2012 contenders "would make a good president."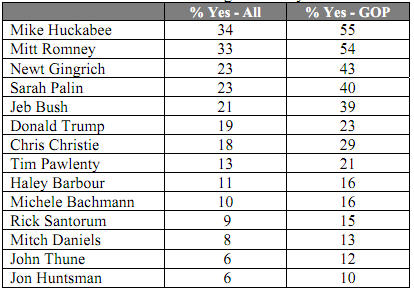 Is Mike Huckabee really more than four times better than Mitch Daniels and almost six times better than John Thune? Doubtful. But he's a relatively known quantity, having raised his national profile by running for president in 2008. Ditto Mitt Romney, who's statistically tied with him among both registered voters and Republicans.
Newt Gingrich and Sarah Palin, who are statistically tied with Jeb Bush in the next tier of contenders, are very well known nationally. But they've both got considerable baggage.  Jeb Bush is almost certainly less well known as a personality — most people outside Florida likely know little about him other than that his dad and brother were both president — but has much lower negatives.
Aside from Donald Trump, who's a national celebrity but an unknown as a politician, the remainder of the field are almost complete unknowns.
Indeed, lots of people admitted they'd never heard of Chris Christie (37%), Tim Pawlenty (45%), Haley Barbour (42%), Michele Bachmann (41%), Rick Santorum (46%), Mitch Danield (49%), John Thune (53%), and Jon Huntsman (55%). I'd guess that most of the people answering "Yes" to Mitch Daniels, John Thune, and Jon Huntsman would have trouble picking them out of a lineup, much less explaining why they'd make good presidents.
When half of registered voters have never heard of you, it's a wee bit early to ask them whether you'd make a better president than the guy currently in the Oval Office. All that tells you, really, is what they think of Barack Obama. Indeed, Obama gets between 48% and 56% o f the "votes" regardless of which Republican he's being pitted against. The poll doesn't ask about all the matchups but of those they do:
Obama 48, Romney 41

Obama 49, Huckabee 41

Obama 56, Palin 35

Obama 55, Gingrich 35

Obama 54, Bush 34
All of the Republicans have plenty of time to move their numbers. My strong inclination is that Gingrich and Palin are stickier, since they're much better known, and would have an almost impossible time overtaking Obama absent a catastrophic fall in his approval ratings. (And I strongly suspect both Gingrich and Palin damned well know it and have other agendas than replacing Obama.)
via Taegan Goddard