Supreme Being Hedging Bets In Race For 2012 GOP Nomination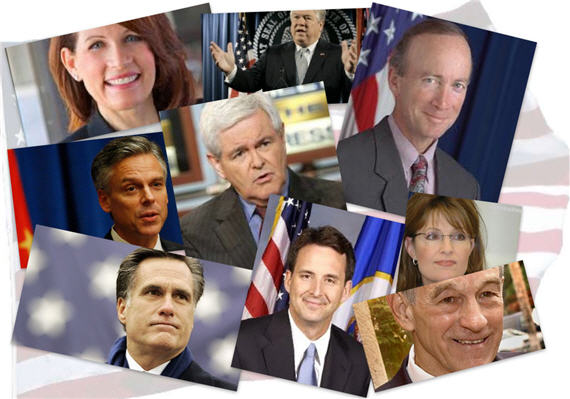 Dan Amira reports that several Republican candidates have claimed to have the backing of God in their campaign for the Presidency.
Herman Cain, for example, has apparently received his supernatural endorsement via text message:
Michelle Bachmann got her calling via a more traditional means.
Rick Santorum says the message came via his heart, which, of course, is the same method that Mike Huckabee used to determine he shouldn't run.

Amira concludes:
God could not be reached for comment by press time, because, a spokesman says, he was helping a baseball player hit a game-winning home run, giving an old churchgoing lady the winning lottery numbers, making sure that a plane made it through the turbulence okay, helping someone survive a heart attack, and also, just for fun, creating a new animal that's like a cross between a leopard and an alligator.
No word on who any other deities, lesser gods, demons, saints, or sinners may be supporting.