Supreme Court Expands Religious Impunity
Two rulings greatly expand the ability to evade the law for on Free Exercise grounds.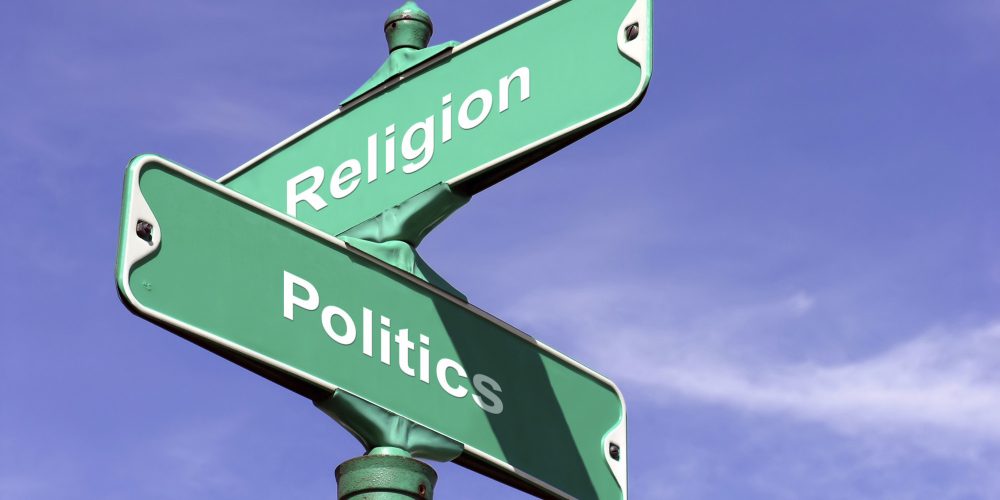 In two separate cases today, at least one liberal Justice joined the conservative bloc in Free Exercise disputes.
WaPo ("Supreme Court says employers may opt out of Affordable Care Act's birth control mandate over religious, moral objections"):
The Supreme Court ruled Wednesday that the Trump administration may allow employers and universities to opt out of the Affordable Care Act requirement to provide contraceptive care because of religious or moral objections.

The issue has been at the heart of an intense legal battle for nine years, first with the Obama administration sparring with religious organizations who said offering contraceptive care to their employees violated their beliefs, and then with the Trump administration broadening the exemption, angering women's groups, health organizations and Democratic-led states.

Wednesday's decision greatly expands the ability of employers to claim the exemption, and the government estimates that it could mean that 70,000 to 126,000 women could lose access to cost-free birth control.

"We hold that the [administration] had the authority to provide exemptions from the regulatory contraceptive requirements for employers with religious and conscientious objections," wrote Justice Clarence Thomas, who was joined by Chief Justice John G. Roberts Jr., and Justices Samuel A. Alito Jr., Neil M. Gorsuch and Brett M. Kavanaugh.

The decision sent the case back to a lower court and instructed it to dissolve a nationwide injunction that had kept the exception from being implemented.

Liberal Justices Elena Kagan and Stephen G. Breyer agreed with the court's conservatives that the administration had the right to create an exemption, but said lower courts should examine whether the decision to create this one was arbitrary and capricious.

Justice Ruth Bader Ginsburg issued a blistering dissent, in which she said her colleagues had gone too far to appease religious conservatives.

Until now, "this court has taken a balanced approach, one that does not allow the religious beliefs of some to overwhelm the rights and interests of others who do not share those beliefs," Ginsburg wrote in a brief joined by Justice Sonia Sotomayor.
As a matter of policy, I agree with Ginsburg. But the fact that the core ruling was 7-2, with even Kagan and Breyer signing off, demonstrates that it was consistent with recent precedent.
I agreed with the reasoning but not the outcome in the Hobby Lobby case, which is the obvious controlling precedent. My objection there was as to scope: Hobby Lobby isn't a mom and pop operation and is simply too big to allow the founder's religious views to matter.
Here, though, the precedent had been set. The Obama administration had rather narrow carve-outs for churches and church-affiliated groups. The Trump administration radically expanded the carve-out. Provided that they crossed their i's and dotted their t's (which they frequently don't), they're entitled to exercise the same discretion as their predecessor.
A related ruling also came down.
WaPo ("Supreme Court affirms 'ministerial exception' that protects religious organizations from some lawsuits"):
The Supreme Court on Wednesday said two parochial school teachers could not contest their firings in federal court because of the constitutional protection allowing religious organizations to choose who teaches the faith.

The 7 to 2 decision affirms the "ministerial exception" that protects religious organizations from some lawsuits invoking federal anti-discrimination laws. Justices Ruth Bader Ginsburg and Sonia Sotomayor dissented.

Judges on the U.S. Court of Appeals for the 9th Circuit in San Francisco had said two teachers could proceed with their lawsuits against Catholic schools in California.

One teacher alleged age discrimination, and another, now deceased and represented by her husband, said she was fired after informing the school that she had breast cancer.
That's simply unconscionable. On what basis did they lose, 7-2?
"The religious education and formation of students is the very reason for the existence of most private religious schools, and therefore the selection and supervision of the teachers upon whom the schools rely to do this work lie at the core of their mission," Justice Samuel A. Alito Jr. wrote for the majority.

"Judicial review of the way in which religious schools discharge those responsibilities would undermine the independence of religious institutions in a way that the First Amendment does not tolerate."
It would seem obvious to me that, to qualify for a ministerial exception to public policy, the church would need to at least supply a ministerial rationale. It would be perfectly reasonable for an evangelical school to fire a teacher who came out as gay or a Catholic teacher who converted to Buddhism. But, unless there's a biblical teaching requiring teachers to retire at a certain age or that breast cancer is, say, evidence of demonic possession, what's the ministerial issue? And, indeed, the school offered none, simply that it would be disruptive and frightening for the kids to have substitute teachers and/or seeing their teacher dealing with the illness.
But, whatever the merits of my logic, the Supreme Court has been clear: churches have full autonomy in firing ministerial employees. The only question is what constitutes a ministerial employee. And they decided unanimously in a 2012 case called Hosanna-Tabor Evangelical Lutheran Church and School v. Equal Employment Opportunity Commission that teachers are ministerial employees, even if they don't teach religious classes.