Supreme Court Reform Bill
An interesting but unlikely-to-pass bill is about to be introduced.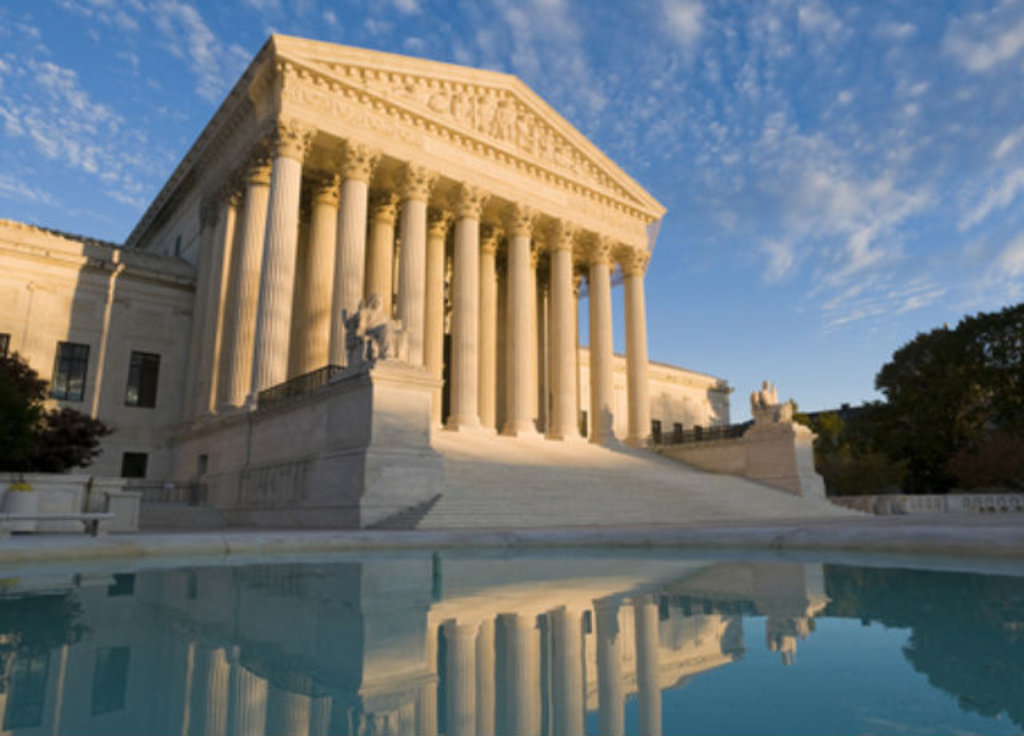 Reuters ("Democrats prepare bill limiting U.S. Supreme Court justice terms to 18 years"):
Democrats in of the House of Representatives will introduce a bill next week to limit the tenure of U.S. Supreme Court justices to 18 years from current lifetime appointments, in a bid to reduce partisan warring over vacancies and preserve the court's legitimacy.

The new bill, seen by Reuters, would allow every president to nominate two justices per four-year term and comes amid heightened political tensions as Republican President Donald Trump prepares to announce his third pick for the Supreme Court after the death on Sept. 18 of Justice Ruth Bader Ginsburg, with just 40 days to go until the Nov. 3 election.

"It would save the country a lot of agony and help lower the temperature over fights for the court that go to the fault lines of cultural issues and is one of the primary things tearing at our social fabric," said California U.S. Representative Ro Khanna, who plans to introduce the legislation on Tuesday, along with Representatives Joe Kennedy III of Massachusetts and Don Beyer of Virginia.
Don Beyer, owner of a string of car dealerships, was my Congressman until I moved to a new district last year. The rationale for the bill strikes me as reasonable enough:
Partly due to rising life expectancies, justices serve increasingly long tenures, on average now more than 25 years.

Term limits for high court justices have for years had support from a number of legal scholars on both the right and the left. Several polls in recent years have also shown large majorities of the American public support term limits.

The bill – the Supreme Court Term Limits and Regular Appointments Act – is the first to try to set Supreme Court term limits by statute, according to Gabe Roth, the executive director of Fix the Court, a judicial transparency group whose campaign for high court term limits has been gaining attention.
But, alas, as soon as I saw the Reuters headline I identified a rather glaring problem:
Some legal observers, including those who favor term limits, say they must be accomplished through an amendment to the U.S. Constitution, which has been interpreted as requiring life tenure for federal judges and justices.
I think it's more than "some legal observers." Article III, Section 1 of the Constitution states plainly: "The judges, both of the supreme and inferior courts, shall hold their offices during good behaviour, and shall, at stated times, receive for their services, a compensation, which shall not be diminished during their continuance in office." While there are scholars who argue that "during good behaviour" does not equate to a lifetime appointment, they're in a distinct minority.
Regardless,
The bill seeks to avoid constitutional concerns by exempting current justices from the 18-year rule. Those appointed under term limits would become "senior" upon retirement and rotate to lower courts.

"That's perfectly consistent with their judicial independence and having a lifetime salary and a lifetime appointment," Khanna said.
Presuming the bill passed the House, the Senate, and got signed by the President—whether in this session or a potential all-Democratic version of those bodies next year, we could I suppose test that proposition in the courts. But one presumes judges and justices who thought they had lifetime appointments would read the text of the Constitution in the way we have since its inception.
Getting past the Constitutional question, I would prefer 18-year terms to lifetime ones. First, because of predictability. Second, because there's some absurdity to Justices appointed by Presidents who have long since died continuing to have such outsized power in our system decades after confirmation. Third, because there's good reason to wonder whether octogenarian Justices are up to the job. And, fourth, because it would perhaps encourage the appointment of somewhat more experienced people to the bench, rather than striving to appoint those who will live the longest.
That said, I don't know that an 18-year term would really change all that much. That is, after all, longer than two two-term Presidencies and equal to three six-year Senate terms and nine two-year House terms. So, it wouldn't do much to ratchet down the magnitude of each confirmation. The agony and temperature would barely change at all.
I haven't thought as much about the provision to allow "every president to nominate two justices per four-year term" but I rather like it in the abstract—especially if it's done prospectively. Doing so this close to an election in which one candidate is far ahead of the other heightens the partisan feel but the principle strikes me as reasonable. Jimmy Carter got no appointments at all in his term of office. Neither George W. Bush in his first term. Meanwhile, Donald Trump looks to get three.
The combination of the two reforms—again, leaving aside for now the Constitutional hurdle—would certainly change our traditions considerably. It would, for a time, potentially increase the size of the Supreme Court rather significantly in the short run, since it would probably expand faster than current Justices would retire.
Additionally, not having seen the bill itself, it's not clear whether the two appointments per Presidential term is the baseline or if it's also the ceiling. Otherwise, there's still the factor of Justices timing their retirements for partisan ends. Indeed, that could happen even once—decades from now—all of the current Justices retired. I could easily imagine a Justice at the 16-year mark going ahead and retiring early so that a President of her party could appoint the replacement.