"Swift Assimilation" and History
Ross Douthat's latest New York Times column demonstrates an appalling misunderstanding of history in the context of immigration.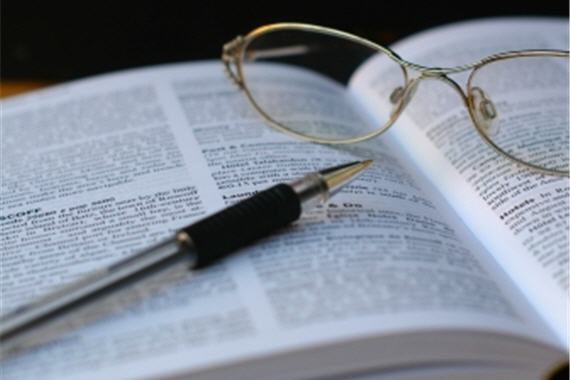 Ross Douthat's latest column on the history of immigration is getting a lot of buzz in the blogosophere, notably for its fantastically simplistic view of the current issues involving the integration of Muslims into American society. But there are a number of other problems with Douthat's view of integration in this column–notably his apprent complete lack of understanding of the historical issues surrounding immigration in this country, and his glossing over of a number of atrocities committed in the name of integration.
You can actually see this perspective in one of the early paragraphs:
The first America tends to make the finer-sounding speeches, and the second America often strikes cruder, more xenophobic notes. The first America welcomed the poor, the tired, the huddled masses; the second America demanded that they change their names and drop their native languages, and often threw up hurdles to stop them coming altogether. The first America celebrated religious liberty; the second America persecuted Mormons and discriminated against Catholics.

But both understandings of this country have real wisdom to offer, and both have been necessary to the American experiment's success. [emphasis added]
As you might suppose from this, Douthat immediately starts off by defending the "second America"'s persecution and discrimination of immigrant populations.
For example, in discussing immigration in the late 19th and early 20th centuries, Douthat notes:
During the great waves of 19th-century immigration, the insistence that new arrivals adapt to Anglo-Saxon culture — and the threat of discrimination if they didn't — was crucial to their swift assimilation. The post-1920s immigration restrictions were draconian in many ways, but they created time for persistent ethnic divisions to melt into a general unhyphenated Americanism.
This is complete and utter nonsense. First off all, you'll note that Little Italy's and Chinatowns still exist all over the country. There are neighborhoods on the East Coast where you're lost if you don't speak Italian, and neighborhoods on the West Coast where you're lost if you don't speak Chinese. There are people living in these neighborhoods who are still hostile to outsiders, and lots of different ethnic neighborhoods share this characteristic.
And it's important to realize that these ethnic enclaves, with their insularity and hostility to integration, not only failed to "swiftly assimilate", they failed to swiftly assimilate because of discrimination. Because of the law and because of cultural prejudice, Italians, Chinese, Irish, Slavs, Jews and other immigrants were very often not hired by their neighbors. As a consequence, Italians hired Italians, Chinese hired Chinese, Irish hired Irish, etc. Immigrant neighborhoods were often either ignored by the police or shaken down by them for protection money. In either case, in a desperate desire for order, immigrants turned to organized crime for protection from criminals or the police. While the Mafioso were brutal, greedy and ruthless, they also kept order on the streets and took care of widows, etc. (You can actually see a similar pattern in Palestine, where Hamas was voted into power as not only a reaction against Israel and the PLO, but also because while Arafat's government was growing rich and corrupt on foreign aid payments, Hamas was building schools and medical clinics for the destitute.)
Indeed, the combination of the rise of organized crime and the hositility from "second America" more likely delayed the integration of immigrant communities. That integration really didn't start to happen until various immigrant populations simply became numerous enough to vote their preferred candidates into office, such as the experience of the Irish in Boston.
Another example of Douthat's willful glossing over of history comes in his discussion of the Mormon experience:
The same was true in religion. The steady pressure to conform to American norms, exerted through fair means and foul, eventually persuaded the Mormons to abandon polygamy, smoothing their assimilation into the American mainstream.
This is a great example of how to write something that's factually true, but rhetorically false. Given his tone, you'd think that Mormon families were getting some glares and "tsks tsks" at PTA meetings. The reality, of course, is that Mormons were violently persecuted, first by their neighbors in Illinois and Missouri, and then by the U.S. Army after they moved to Utah. The Mormons weren't "persuaded" to abandon polygamy, they were forced to after the United States Congress disincorporated the Church and seized all Mormon assets. Mormon leaders fought the Act in the Courts, but the Supreme Court ultimately upheld Congress' Act. It was only then that the Mormons capitulated to the government. And it was a long time before Mormons got over that and became more assimilated into every day American life. And even at that, there was considerable hostility among quarters in the Republican Party against Mitt Romney because of his religion.
I definitely agree that, as a culture, Americans should encourage the integration of immigrant populations into every day life. But that integration isn't built on fear and peer pressure. It's built on tolerance, a shared ideal of freedom, and the embrace of new cultures into the rich tapestry of American life. Integration comes from delicious foods at Indian buffets and the required learning about American government before an immigrant takes his oath of citizenship. It certainly doesn't come from protesting Mosques or putting up No Irish Need Apply signs on the door of your business.