Tales from the Trade War
So good. So easy to win.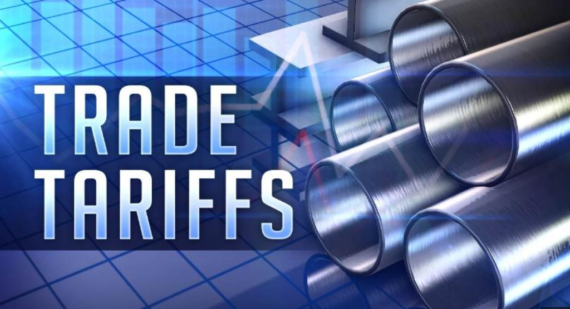 Via the New York Times: Trump Gives Farmers $16 Billion in Aid Amid Prolonged China Trade War.
President Trump on Thursday unveiled a $16 billion bailout for farmers hurt by his trade war with Beijing, signaling a protracted fight ahead that is already prompting some American companies to shift business away from China.

Mr. Trump, flanked by farmers and ranchers in cowboy hats during remarks at the White House, said China had "taken advantage" of the United States for far too long and vowed to protect an industry that has been "used as a vehicle" by Beijing to hurt America's economy.

"Farmers have been attacked by China," Mr. Trump said, adding that if the United States is in a trade war, "we're winning it big."
The definition of winning here is, of course, delusional. If the net result of the policy is that farmers are suffering losses that require the federal government to step in and subsidize farmers to the tune of billions (approaching $30 billion) is not any definition of winning any rational person could deploy. This is doubly true if the long-term results of Trump's policies is that China simply acquires new long-term trading partners (such as for Brazilian soy beans).
Even if one thinks that this is short-term pain for long-term gain (which I think is also delusional), it is impossible to empirically state "we're winning it big" at this current moment (see, e.g., stock market volatility of late).
Also: for all the current concern about "socialism" in some quarters, it is worth noting that whatever one might wish to call the above-described maneuvers by the Trump administration, it is not free marketeering. Trump is directly interfering with the market via the tariffs, and then further distorting the situation via the subsidies.
Hopes for a quick resolution to the China trade fight have faded, with both countries hardening their positions after a trade deal collapsed this month. Treasury Secretary Steven Mnuchin said on Wednesdaythat no additional meetings with Beijing were scheduled and that he was encouraging American firms to reorient their supply chains and source their products elsewhere.

[…]


Mr. Trump has been fighting several trade wars at once, wielding tariffs against metals from Europe, Japan, Canada and Mexico as well as goods from China. In response, trading partners have hit back at American farmers, imposing punishing tariffs on items such as peanut butter, soybeans and orange juice.
While there are issues that need correcting vis-a-vis China, a man-made, unnecessary, and illogical disruption to major trading relationships is not good for the global economy and, therefore, not good for the US.
This policy is one of those areas that makes intelligent commentary difficult as one ends up wanting to simply wax into snark. But while I suppose a supporter can be enthused by the nationalistic nature of sticking it to China, or one might have some vague hope that all of this will turn out like Trump promises, the reality is that this is a foolish policy.
On its face that subsidies alone are proof of failure, not success. Further, Trump has actively demonstrated both utter ignorance of how tariffs work, as well as about how international markets work. The emperor has no clothes here. Even if one thinks that the basics of global trade need restructuring, or if one has a more nationalistic view of trade policy, one still has to see how reckless and inefficacious this all is (or so one would think).