Taxing Ammunition
Taxing Ammunition Should Be Considered to Reduce Gun Violence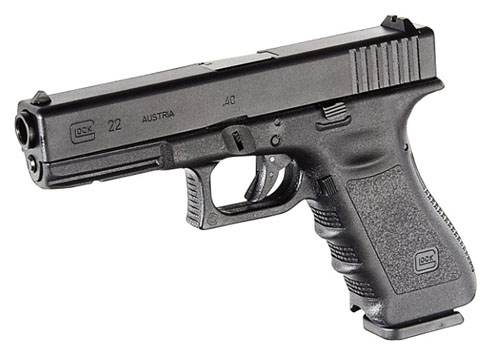 Another option for reducing gun violence is to tax ammunition. I prefer the option of forcing gun owners to buy liability insurance for guns and either of these options would be better than a ban.
The dollar amount of any tax on ammunition would have to be reasonable. If it were punitive it would violate gun owners' rights. A reasonable amount to me would be on the order of $2 to $3 per bullet. Interestingly, Daniel Patrick Moynihan, in the early 1990s suggested an exorbitant tax on particular types of bullets:
"These mostly simple machines last forever," Mr. Moynihan said.

But he wasn't through.

"On the other hand, we have only a three-year supply of ammunition."

His solution: Increase the tax on bullets. He wouldn't raise the tax on ammunition typically used for target shooting or hunting. But he proposed exorbitant taxes on hollow-tipped bullets designed to penetrate armor and cause devastating damage.

"Ten thousand percent," Mr. Moynihan said.

That would have made the tax on a 20-cartridge pack of those bullets $1,500. "Guns don't kill people; bullets do," said Senator Moynihan, a Democrat who died in 2003.
A right to own firearms wasn't recognized federally until the Heller decision, and Moynihan's idea today would almost certainly be unconstitutional.
This excerpt brings up a good point: you don't want to tax the bullets that are used for hunting or target practice. Another shortcoming of the taxation idea is that many gun enthusiasts know how to do their own reloads (lead poisoning is a risk if you do this enough). To make this work, the tax might have to be aimed at gunpowder.
Matt Yglesias had a good piece on this last week:
But while I'm not sure it's a true story, I can at least tell a plausible story about how an ammunition tax could lead to a much lower level of violence.

The key thing here is that the use of handguns in gang conflicts is at least in part an equilibrium problem. If two rival organizations are conducting disputes with guns rather than knives and fists, that's worse for both gangs and for the city at large. The legal risks are higher, the risk of death is higher, and up-arming yourself gives you no systematic advantage over rivals. But whole cities get stuck in the bad high-fatality equilibrium because nobody wants to be the guy who brings the knife to a gunfight. Yet at the same time, these gangs are at least in part economic institutions that should be sensitive to the price of production inputs. If bullets get more expensive, you need to start conserving them. And if your rivals have the same problem, then perhaps the citywide basis of competition can ratchet down to a less-deadly dynamic of melee rather than drive-by.
As he points out in that excerpt, if both sides have to endure the same costs — and both sides know it — it will put them in a position to where it would be beneficial to conserve bullets. Now, the only way to insure this is to tax the bullets at the wholesale level, i.e. as soon as they are manufactured.
This is another idea worth considering, though I still lean toward liability insurance for guns. If we really wanted to cut gun violence, we would end the drug war. Regrettably, that is not going to happen.