Teenage Rape Victim Facing Contempt Charges For Naming Her Attackers
A Kafkaesque legal proceeding is unfolding in Kentucky.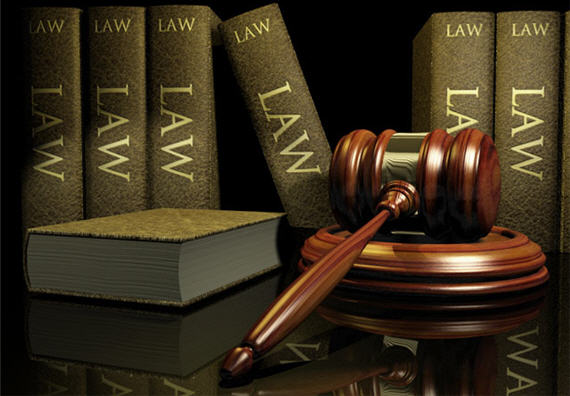 A Kentucky teenager is facing the possibility of jail time for publicly revealing the name of her teenager rapists:
Frustrated by what she felt was a lenient plea bargain for two teens who pleaded guilty to sexually assaulting her and circulating pictures of the incident, a Louisville 17-year-old lashed out on Twitter.

"There you go, lock me up," Savannah Dietrich tweeted, as she named the boys who she said sexually assaulted her. "I'm not protecting anyone that made my life a living Hell."

Now, Dietrich is facing a potential jail sentence, as the attorneys for the boys have asked a Jefferson District Court judge to hold her in contempt because they say that in naming her attackers, she violated the confidentiality of a juvenile hearing and the court's order not to speak of it.

A contempt charge carries a potential sentence of up to 180 days in jail and a $500 fine.

"So many of my rights have been taken away by these boys," said Dietrich, who waived confidentiality in her case to speak to The Courier-Journal. Her parents also gave their written permission for her to speak with the newspaper.

"I'm at the point, that if I have to go to jail for my rights, I will do it," she said. "If they really feel it's necessary to throw me in jail for talking about what happened to me … as opposed to throwing these boys in jail for what they did to me, then I don't understand justice."
The article goes on to note that the judge hearing the case admonished all the parties, and their attorneys, not to talk about what had happened in Court and Dietrich says she felt she was complying with the Order since she didn't, and won't, discuss what happened in Court or the specific allegations against the Defendants. There's definitely an argument that the Judge's gag order may be overly broad. Is a person who's stating the names of the people who attacked her without talking about the details of the case really violating an order not to talk about what happened in court? It's a fine line, and some First Amendment experts argue that the Judge's Order goes too far:
Leslie, of the press freedom committee, said Dietrich should "not be legally barred from talking about what happened to her. That's a wide-ranging restraint on speech."

"By going to court, you shouldn't lose the legal right to talk about something."

But other legal experts said Dietrich knew the court's order was in place and had a responsibility not to violate it, regardless of whether it was overly broad.

David Marburger, an Ohio media law specialist, said even if the judge is limiting freedom of speech with an order, "it doesn't necessarily free you from that order. You have to respect the order and get the judge to vacate the order or get a higher court to restrain the judge from enforcing the order."

Jo Ann Phillips, who heads Kentuckians Voice for Crime Victims, said she doesn't blame Dietrich for standing up for what she felt was an injustice, but said she should have gone about it another way.

"This (assault) could affect her for the rest of her life and the fact that she said, 'I'm mad as hell and I'm not going to take it anymore,' you have to applaud her," Phillips said. "But you also have to respect authority.

" … She should have gone to a victims' group or her local legislator and fought for the right to speak out."
Yes, she probably should have, but I'm not sure that you can expect a rape victim, and a teenager no less, who feels like her attackers are getting off easy to go about things in a calm and peaceful manner. She was quite obviously pissed off, and she behaved accordingly. Nonetheless, I think those who are saying she made a mistake a probably correct, at least as far as the law is concerned. Ignoring a court order is serious offense, and Dietrich is old enough to understand the consequences of doing that. Indeed, reports indicate that it was the fact that she was being told not to talk about the case, combined with what she thought was a relatively generous guilty plea agreement, that caused her to speak out in the first place. That's not a legal defense, though, and she's now left herself open for a contempt charge that could send her to jail.
Despite all of that, though, it strikes me that it would be pretty egregious to punish someone in Dietrich's position. Yes, she violated the Court's order, but I would hope that the judge would keep in mind that she's the victim here and that punishing her harshly under these circumstances could have unintended consequences. If Dietrich is punished for confronting her attackers, that may send a message to other rape victims, especially teenagers, that would discourage them from coming forward in the first place and that's not something we want to see happening. Additionally, there's something fundamentally unfair about punishing the victim to begin with when the main reason for the violation of the Court Order, clearly, is related to the trauma of the attack. In a contempt hearing, the judge has nearly complete discretion in determining how, or even if, to sanction the accused and would be perfectly within their rights to dismiss the charge notwithstanding the violation. That strikes me as the human thing to do.
Update: Eugene Volokh argues that gag order as applied in this situation is clearly unconstitutional:
An order barring a victim from revealing the names of her assailants is, I think, clearly unconstitutional, even when the assailants are juveniles. Oklahoma Publishing Co. v. District Court (1977) expressly rejected the notion that courts or legislatures may bar the publication of the names of juvenile offenders; that case involved a newspaper's publishing the name of the juvenile offender, which it learned from a court hearing, but the rationale applies at least as strongly to a person's publishing a name that she learned from the attack itself. Likewise, even when it comes to grand jury proceedings — probably the most historically secret part of the criminal justice system — Butterworth v. Smith (1990) held that, while a grand jury witness could be barred from revealing what he learned as part of the grand jury proceedings, the witness could not be generally barred from revealing information that he had learned on his own (even if that was the subject of his testimony).

The same applies here, I think. Dietrich revealed what she knew even before the trial — the names of her attackers — and that they are juveniles cannot strip her of her First Amendment rights on this score. And while she also revealed that they got a plea bargain, something she presumably learned through the court proceedings, that strikes me as the sort of information about the court system and the prosecutor's office that the state cannot stop people from revealing.
Volokh goes on to note, however, that Dietrich did create a problem for herself by violating the order rather than seeking to vacate it, and cites a 1967 Supreme Court case for the proposition that even an unconstitutional order must be obeyed, although there is an exception for what are called "transparently invalid" court orders.
Update: The contempt motion against Dietrich has been withdrawn.